This post may contain affiliate links. Read my disclosure policy
here
.
Easy tips + ideas for Back to School Pictures to help you capture some memories this year!
Here are a few more Back to School ideas we love – Back to School Family Dinner, simple Back To School Teacher Gift, and Back to School Lunch Box Notes.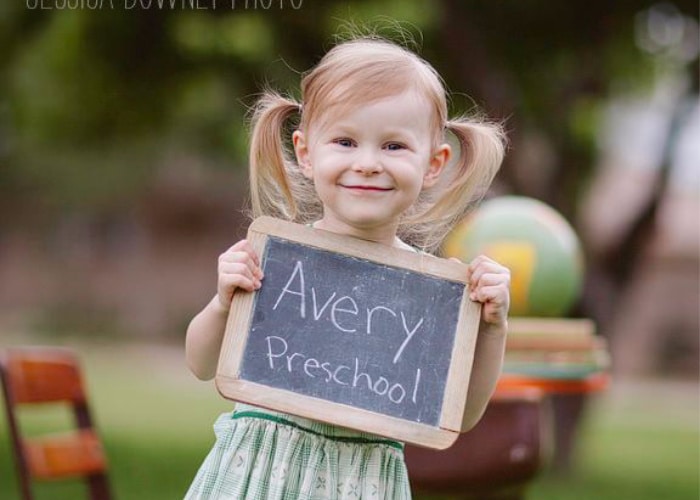 I recently visited my elementary school in California. I loved elementary school! I have dim, but happy memories of the people and things that occupied so much of my life at that time. I just wish I had pictures to help me always remember my classrooms, my wonderful teachers, the beloved library, and friends who I haven't seen in decades. What I wouldn't give to have more snapshots that captured a little more of my life at that time!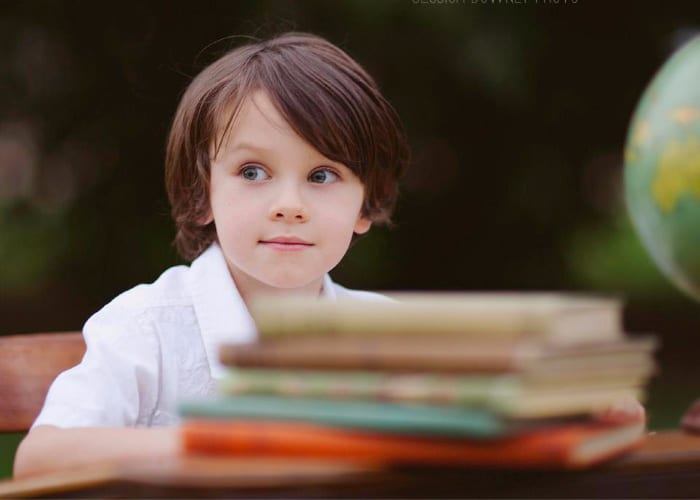 Now that I am raising my own kids, and also because photography now a days is so much more accessible than it was 30 year ago, I take SO.MANY.PICTURES! The casual everyday photos, the milestones, the holidays, and the big life events. Not only are these photos for my kids for them to enjoy someday, but they are for me too! Now that I'm in charge of the camera, these days of my life will not soon be forgotten!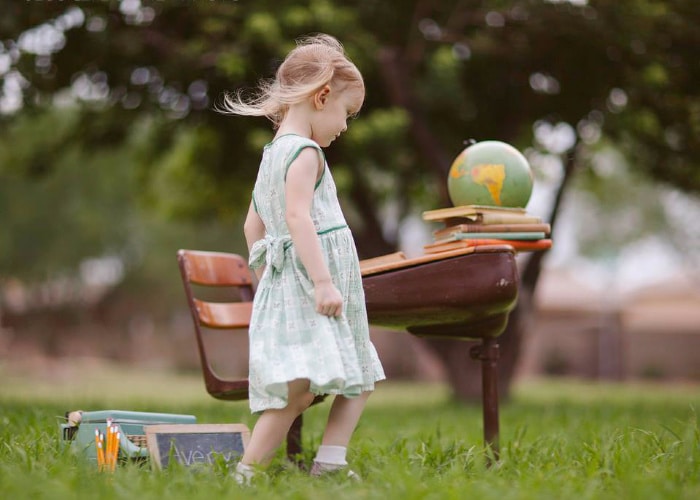 Back to School time is a great time to take pictures of your kids. You can measure how much they've grown since the year before, and capture their cute personalities. Here are some Back to School Picture Tips and Ideas that will help you capture some memories about this year in their life.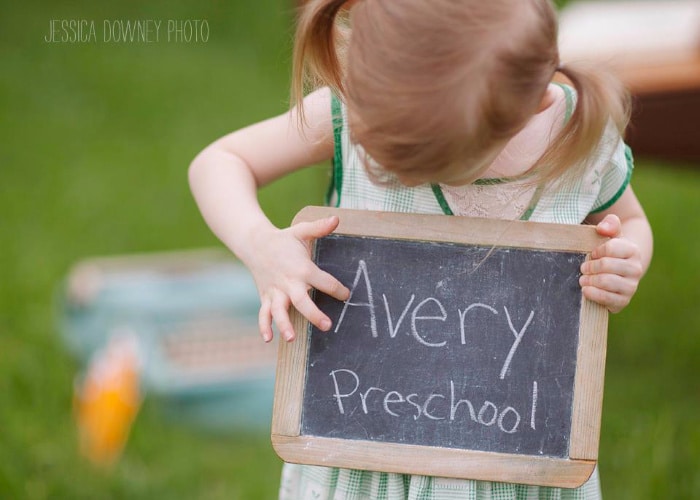 Back to School Pictures: Tips + Ideas
don't stress out about photographing them on the actual first day of school (which is stressful enough already)!
have them write their name and grade on a slate or ruled paper and hold it
clothes laid out the night before (be sure to get details)
new backpack
new shoes
kids packing lunches
this year's text books
details of school supplies
child in front of the house with complete outfit and backpack
getting on the bus
with their best friends in front of the school
shot of the school sign
child with new teacher
sitting at new desk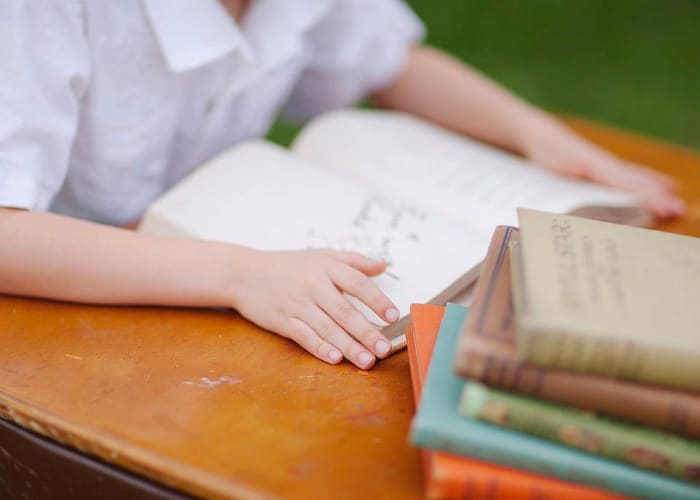 Remember, these photos can be as artsy or as practical as you want! The whole point is to be able to remember all the fun little details that make up "school life" for your children!
Simple Photography Tips
Now that you have some great back to school picture ideas, here are a few photography tips that can help you take the best pictures.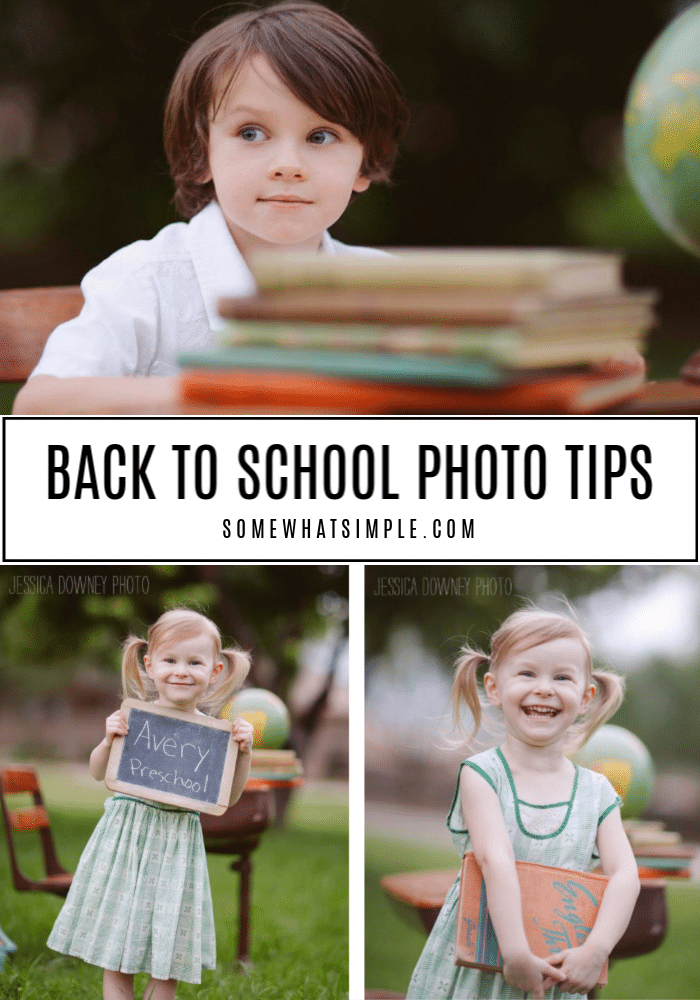 ABOUT THE AUTHOR: Jessica is the talented Arizona photographer and owner of Jessica Downey Photo. She was a member of the Somewhat Simple Creative team in 2011. As you embark on your lens hunt, feel free to email Jessica (info@jessicadowneyphoto.com). Or you can contact her via Facebook with any questions you may have!