This post may contain affiliate links. Read my disclosure policy
here
.
We asked, and you answered! "Where's the best place to vacation in the fall?" Here is the list our readers came up with of the very best fall vacations!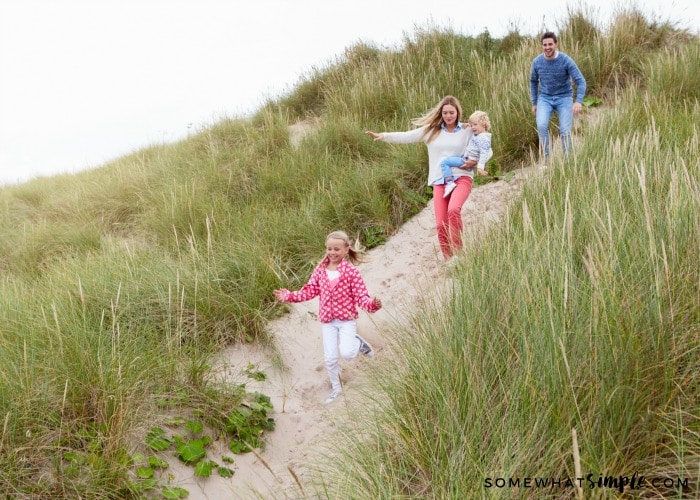 Top 10 Best Fall Vacations
Who said all the summer fun has to end after Labor Day?!? There are still plenty of warm days left, so why not plan an awesome fall vacation? With all the kids back in school, the crowds thin out and the rates may even go down! Here are some of our favorite places to visit in the fall, by order of popularity, from the Somewhat Simple audience –
10. Arizona – Sedona
Enjoy hundreds of hiking trails, Jeep tours, water spots, campgrounds, posh hotels, and day spas, all with the amazing backdrop of the famous red rocks!
9. Colorado – Aspen, Rocky Mountain National Park, and Telluride
Colorado offers some of the best fall foliage! Take the gondola in Telluride for a 360-degree view of the San Juan Mountains and aspen groves – you'll be glad you did!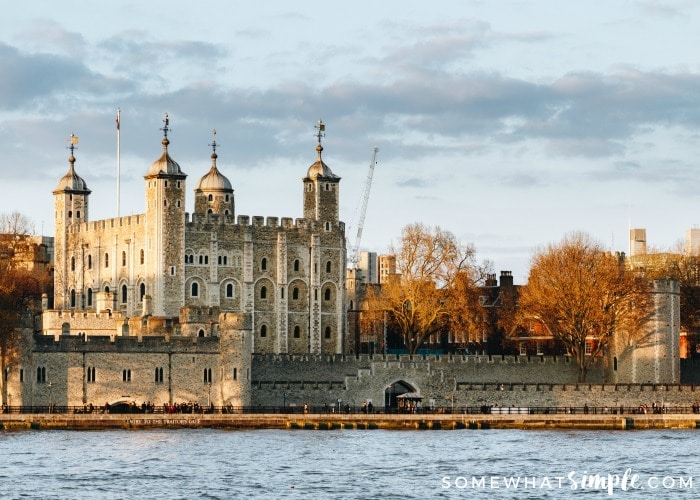 8. Europe (Yes please!)
With peak season being in the spring/summer, traveling to Europe in the fall is great for families on a tighter budget who want to see the sights and relax without the crowds. Be sure to check out our
Europe trip itinerary
we did with our 5 kids a few years ago, including budget-saving tips and how we saw everything we saw in just 10 days. 7.
Michigan – Leland and Elk Rapids
Fall in Michigan is beautiful! Driving up north you can enjoy all the trees changing colors, but be sure to make a stop at an apple orchard or cider mill for some cinnamon donuts and cider!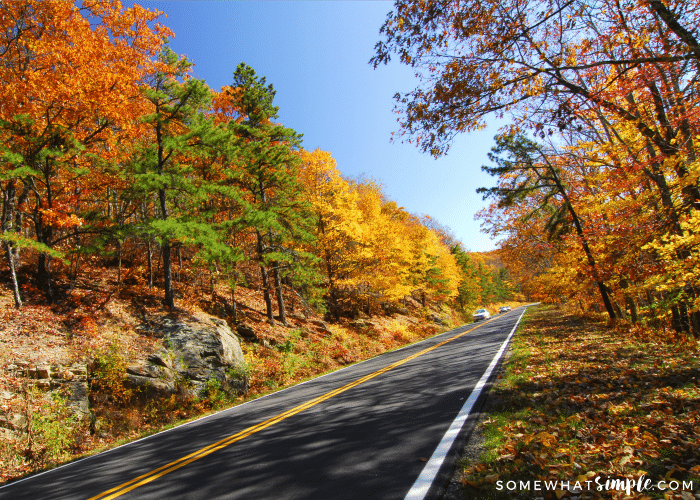 6. Virginia – Shenandoah Park
Whether you want to hike, drive, or stay at a local inn, there's no better time of year to visit the Shenandoah Valley than during the fall! We wrote an entire article with some
Shenandoah helpful tips
so you can enjoy the time at your own pace.
5. Maine – Camden, Fort Kent and Baxter State Park
Maine is world-famous for its fall foliage, generally hitting it's "peak" late September to mid-October. We had several readers who live in the area say they often pack a lunch and just get in the car and drive! They'll stop to eat at a park/picnic area, or they'll find a trail to hike with their families.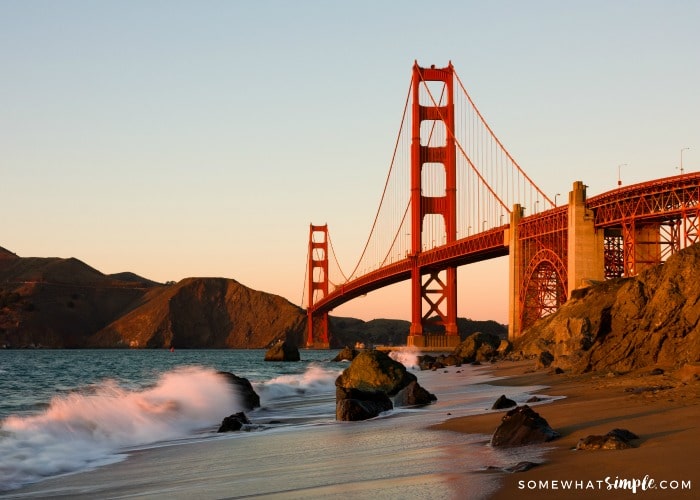 4. California – San Francisco, Apple Hill (Placerville)
Aside from the climate being perfect with wonderfully sunny days from late August through early November, San Francisco has less tourists in the fall, so you can experience all the city has to offer with less crowds than during the summer. Apple Hill, experiences it's PEAK travel season in October, but the crowds die down in early November, which is a great time to stop and enjoy a warm donut + apple cider!
3. Utah – Park City, Provo Canyon, and Northern Utah
Before Utah turns into a skier's paradise, the beautiful canyons are absolutely breathtaking! Go for a drive and see Mother Nature strut her stuff! Make a stop at Olympic Park in Park City for Alpine slides, zip-lining, and an ultimate tubing adventure! The weather is perfection, and so is the mountain backdrop!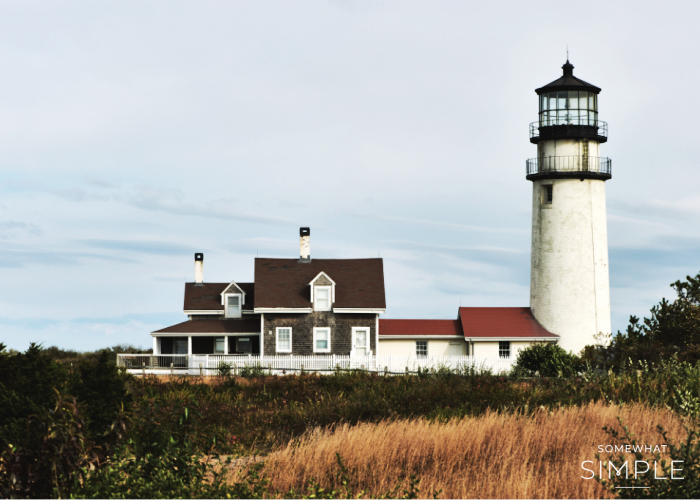 2. Massachusetts- Boston and Cape Cod
Massachusetts in the Fall is just lovely! Every where you look will be a sight to remember, but when you want to see the best of the changing leaves, head to Leominster State Forest, Tower Hill Botanical Garden, or Bash Bish Falls, in Mount Washington.
1. New York – New York City
Top on our list is the most popular answer and a place most people would love to go any time of year – New York City. Like many places, New York City in the fall is less crowded and SO PRETTY! Fewer crowds often means you can find better prices at hotels in prime locations, and shorter lines at all the tourist spots. Be sure to read our
Fall in New York Travel Guide
for a list of must-do activities and attractions.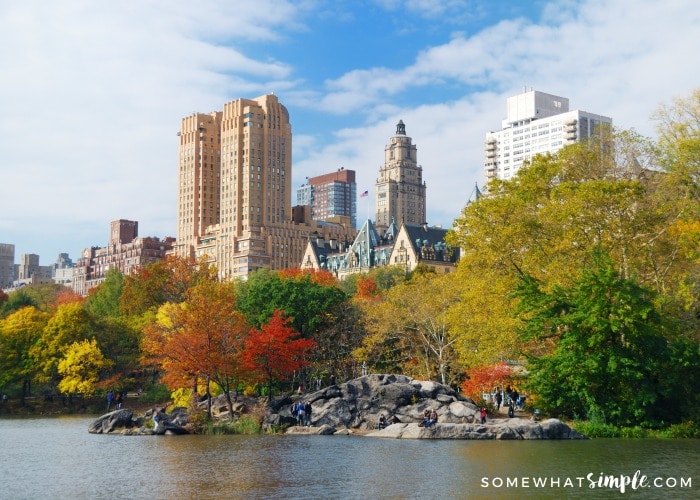 HONORABLE MENTIONS –
Mentioned by several readers were the great states of Vermont, Oregon, New Hampshire and Maryland.
There are so many places to go during the fall that would make an amazing family vacation! Narrow down a location, then do a little research to find out all their fall activities.
Do you have a favorite fall vacation spot? Leave us a comment below and let us know!