How to get gorgeous flat iron curls that look fancy without all the fuss!
Our readers also enjoyed these tips and easy hairstyles – Necklace Guide + Styling Tips, 10 Easy hairstyles for girls, favorite Prom Hairstyles, and Chic Audrey Hepburn Hair Tutorial.
Curling your hair with a flat iron is a time-saving way to dress up your hair. Today I'm going to show you my favorite go-to method for easy flat iron curls. My hair is shoulder length, but I assure you this method works on long hair and hair that is even shorter than mine. Beautiful curls are just a few steps away!!! Here is how to do it –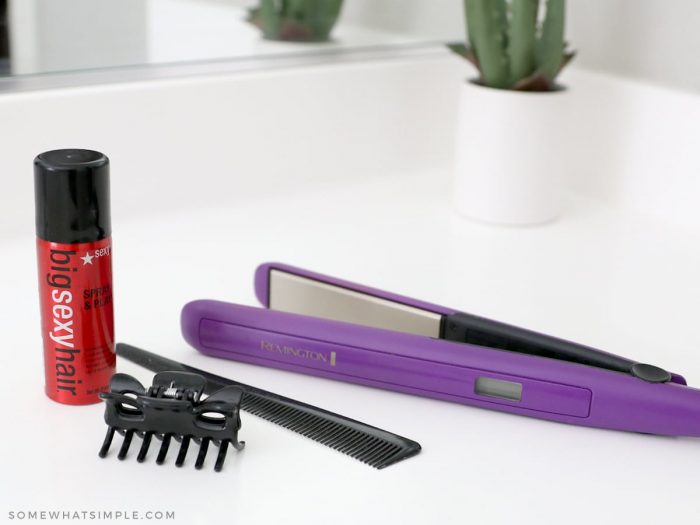 How to Curl Your Hair with a Flat Iron
YOU WILL NEED –
clip or hair tie
hair spray
flat iron
comb, optional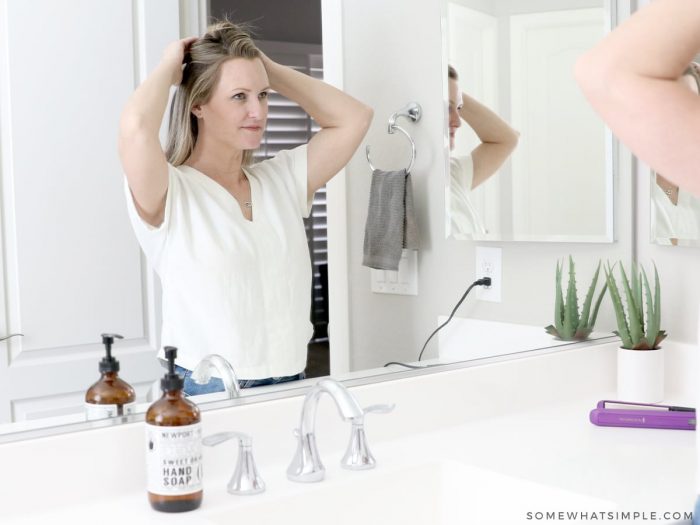 DIRECTIONS –
Pull up the top layer of your hair and spray the bottom layer.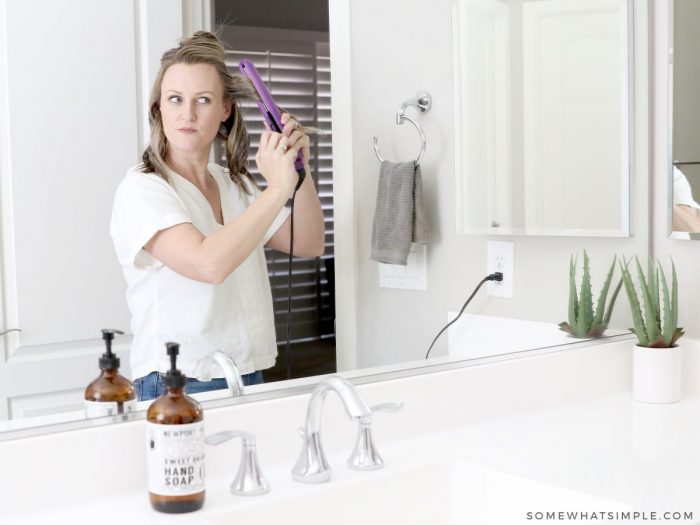 Grab hair at the front of your face and clamp down as close to the root as possible.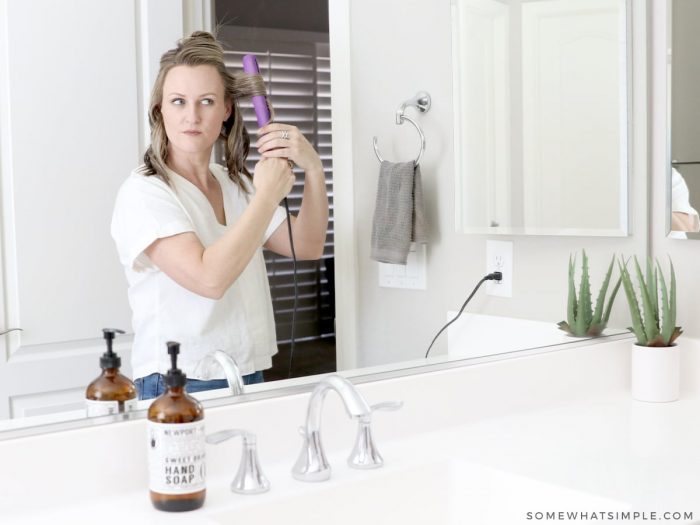 Twist the flat iron away from your face and then pull it straight down, clamping and releasing a couple of times as you pull through.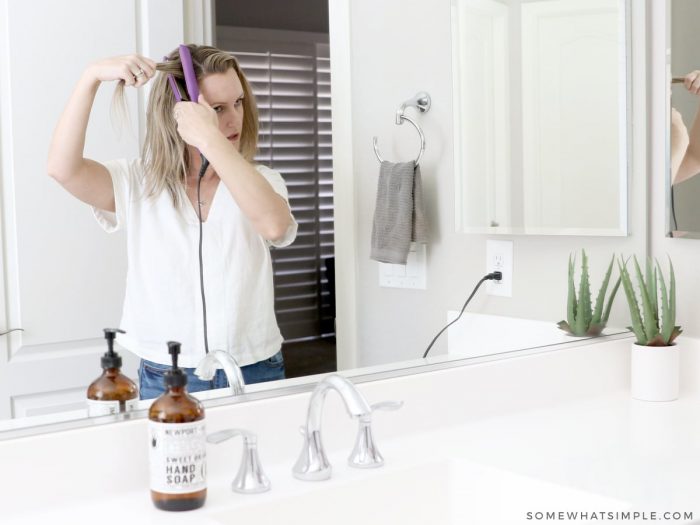 Finish curling the entire bottom layer, then let the top down.
Continue the same method with the top pieces, always curling the front strands + bangs away from your face.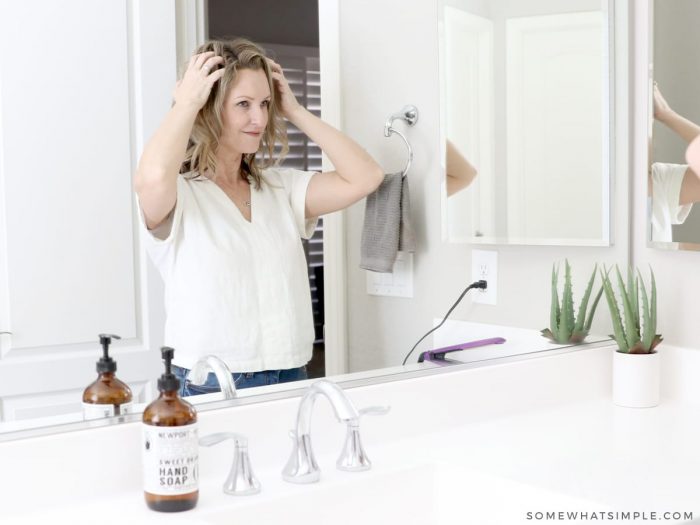 Run your fingers through or lightly comb and part it, then spray with a little more hairspray.
… and that's it! What do you think? Doesn't it look simple? I promise you can do it!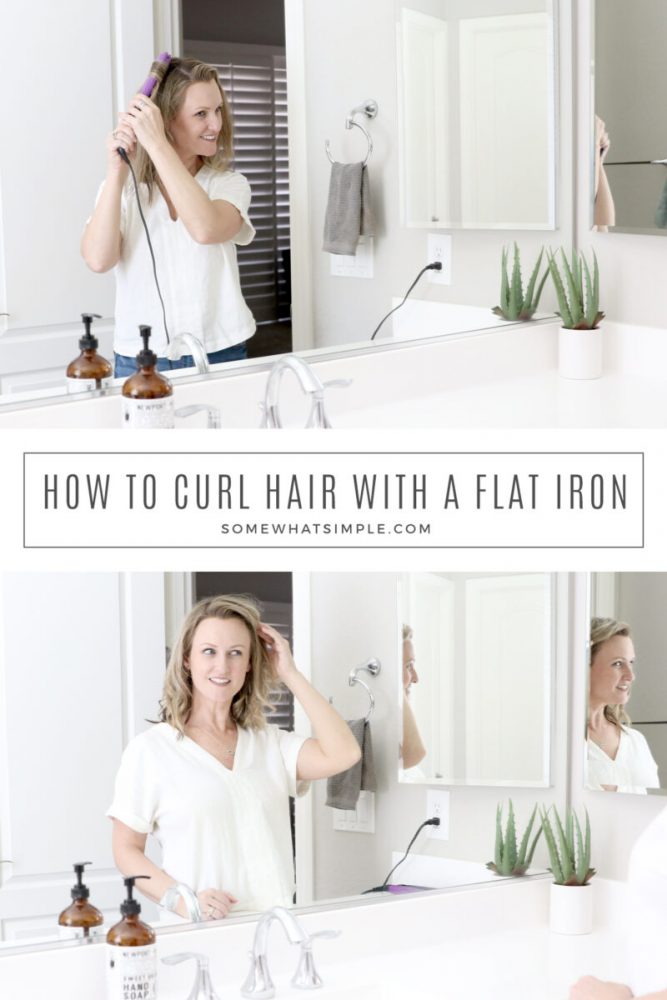 This post was originally published in 2012 and was written by our Beauty + Fashion Contributor, Christie from Ma Nouvelle Mode. This post was updated and rephotographed in 2021.