Top 5 Haunted Hotels in America
There's no better way to celebrate Halloween than hunting ghosts some haunted hotels! Visit a new city, stay in a nice room, and ghost hunt until your heart's content.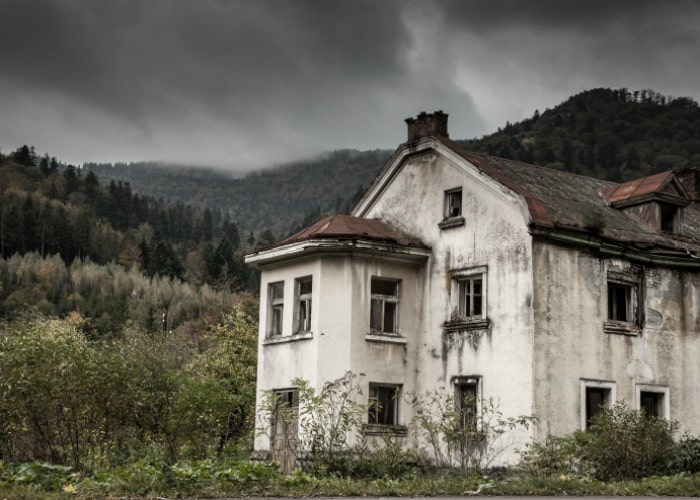 America's Most Haunted Hotels – Top 5
Here is a list of the Top 5 Haunted Hotels in the US. (Make sure to reserve your spot well I advance as rooms do fill up quickly!)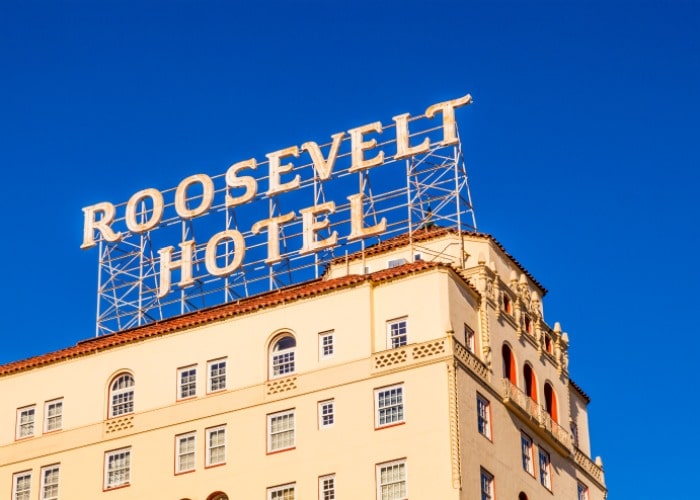 Hollywood Roosevelt Hotel
Located in scenic Los Angeles, CA, Hollywood Roosevelt Hotel is the place to stay. Guests enjoy some of the best and hottest restaurants, bars, and views in LA. But you can also find two celebrity ghosts sharing the space with you. Marilyn Monroe lived in the hotel for two years before she died. Her reflection can be seen in the full-length mirror located next to the elevator on the lower level. It is the same mirror that was in her room. You can also find Montgomery Clift in room 928. It has been said that if you listen you can hear him playing his trumpet or reciting lines.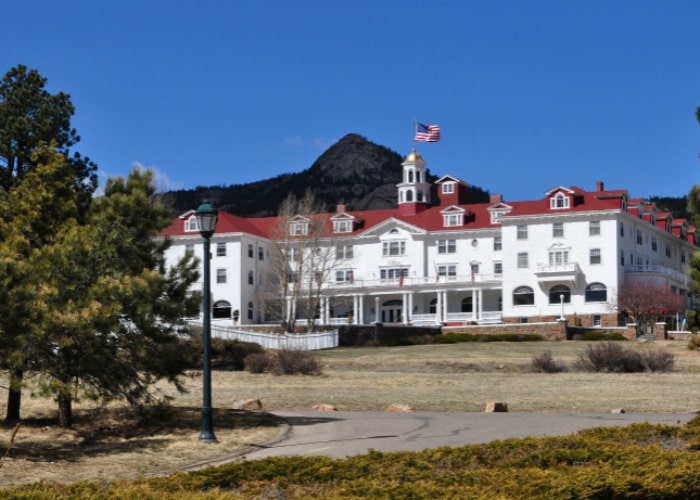 Stanley Hotel
Stephen King and his wife stayed at The Stanley Hotel in 1974 where he reportedly had a nightmare about his son running through blood-soaked hallways. As soon as he checked out, he started writing The Shining and used the hotel as a model for the novel. This has made Stanley Hotel a hot spot for both travelers and ghost hunters alike. But is it really haunted? There have been numerous reports of ghosts sightings – people on the stairs, apparitions in the basement, and cold spots. One of the more popular sightings is centered around the story of a runaway teenage girl that snuck into the hotel and lived for a time in the basement. Many people swear they have seen her roaming the basement and hotel halls in her pink dress.
The Stanley offers ghost tours, and if you really want to check out the paranormal activity, book a Spirit Adventure Package. You not only get to stay in the "spirited" 4th floor, but you also have free admission to the ghost tours and other goodies. (Book soon because this hotel is in high demand around Halloween.)
Logan Inn
The Logan Inn in New Hope, PA, is one of the oldest hotels in America. Built in 1727, it started out as a tavern but was turned into a beautiful hotel that does not look at all to be haunted. But this quaint, rustic hotel is where many guests have claimed to see apparitions and orbs that are actually visible to the naked eye. The Logan Inn is also the home of the now-famous ghost, Emily. Room number six is where she lived and people say that they can smell her lavender perfume and hear her softly crying at night. Her story isn't really known, but we do know that she was the former owner's mother and lived in that room.
New Hope is a revolutionary town that features a real train, farm-to-table restaurants, and ghost tours. Book early because fall is one of their busiest seasons.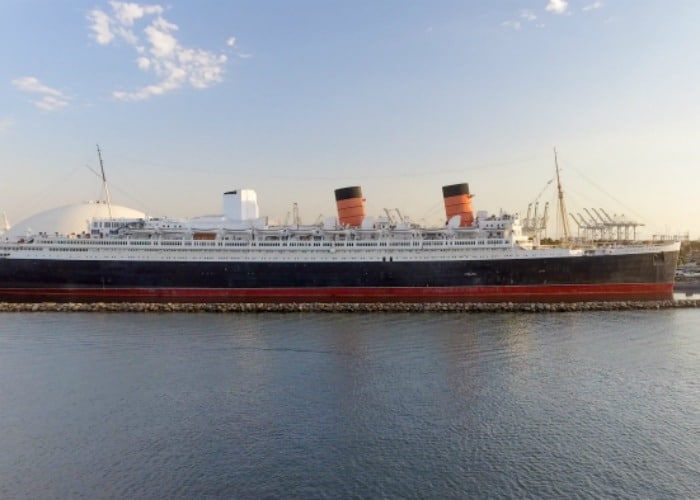 The Queen Mary
The Queen Mary was the grandest ocean liner of her time and often carried celebrities like Bob Hope, Clark Gable, and even the Duke and Duchess of Windsor. But when WWII started the Queen Mary stopped carrying civilians and became a ship for the troops. It was painted camouflage and nicknamed the Grey Ghost. She transported no less than 16,000 troops at speeds of 30 knots. It actually broke a speed record and held it for a little over 14 years. After WWII, it did sail again but in 1967 she docked at Long Beach where she stayed and became the beautiful hotel she is now.
With that rich history you know there has to be some paranormal activity. Sightings have included a sailor that died in the engine room, a lady in white, and the tragic ghosts of children that unfortunately drowned in the ship's pool. Ghost tours are available at night year-round. Make sure you ask about the room that is so haunted that it has been closed off. It is rumored that even employees won't go in there.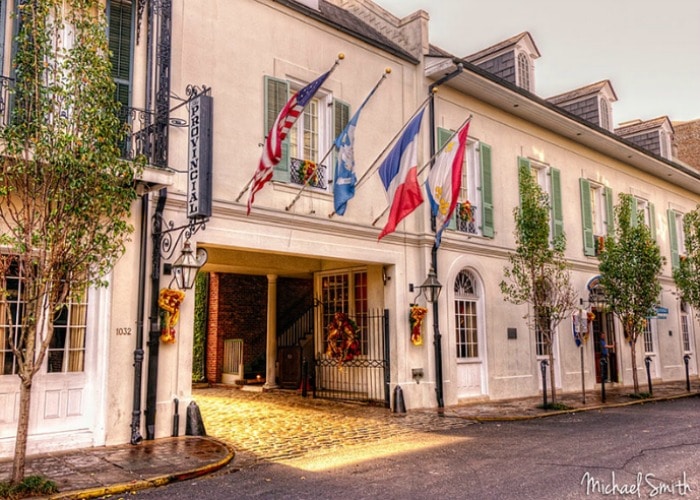 Hotel Provincial
Hotel Provincial in New Orleans was once a confederate hospital. It would take a whole article to talk about the rich history, so I am only going to mention a few of the more notable hauntings.
In room A, there is a soldier that supposedly manifests fully to guests. It has been said that he appears to try to talk to them but disappears before the words come out. He loves music but will change the station on the radio if he doesn't like listening to what you are listening to.
In room B, there is another soldier who loves country music. Guests have claimed to feel like they are being watched and several people have caught his image on camera.
In building 5, there are several hotspots for paranormal activity. Blood has been said to appear and disappear on sheets. Sightings of soldiers are recorded, as well as moans and groans of sickness and pain. Guests have even claimed to said have seen "residue" of the confederate hospital when the elevator doors open. It is only a second but you can plainly see it.
Hotel Provincial does not cash in on the haunted activity as there are no ghost tours offered. But if you're dying to hear the history, some of the city tour companies in New Orleans will visit the Hotel Provincial and tell you all about it!
Halloween is such a fun time of year, and with these five hotels, you are sure to get spooked! Of course, the only way to find out for sure if they are haunted is to visit it yourself!