This post may contain affiliate links. Read my disclosure policy
here
.
If you're wondering how to teach a child to read, you've come to the right place! Make learning to read both effective and FUN with 3 of our favorite reading programs and activities.
We love making learning fun, and reading activities are some of our favorite ways to learn! We've shared a fun Reading Log Printable Pack, and our Family Reading Night sure makes for a cozy night at home. But these 3 reading programs/activities will help jump-start your little one's desire to learn how to read, making the road to reading even more successful! Your child is going to be reading in no-time… and they'll be having fun while doing it!
This post is in partnership with Learning Dynamics Preschool – an awesome preschool in Arizona and Utah! All opinions are 100% my own.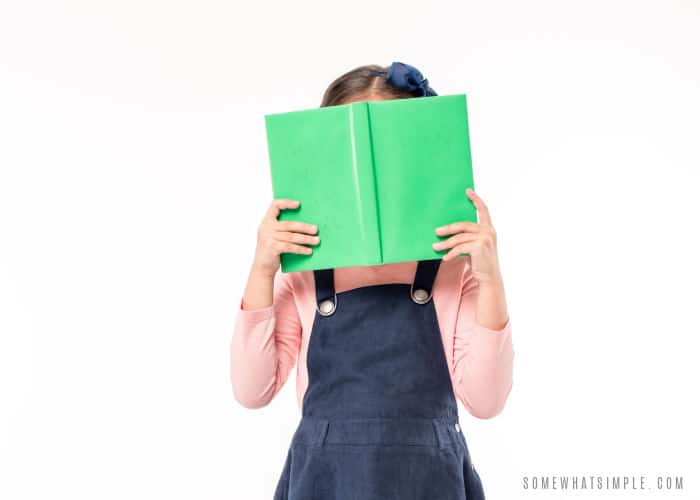 How to Teach A Child To Read
Learning to read can often become stressful and frustrating for both the child and the parents… but it doesn't have to be! My 4 year old has been enrolled in a fantastic preschool in Arizona for the past 2 months. In addition to having an amazing teacher and fun-filled days with crafts and educational activities, she is also learning how to read.
She attends Learning Dynamics Preschool twice a week for two hours each day. We enrolled her in mid-October and she absolutely LOVES her preschool class! I was told by several friends before I enrolled Addie that their reading program was AMAZING. Now, just two months later, I have to agree!
Addie went from knowing most of her alphabet and maybe 1/2 their sounds to READING small books in just a couple weeks. Not only is she building a solid reading foundation, she is gaining confidence, and she is having FUN!!!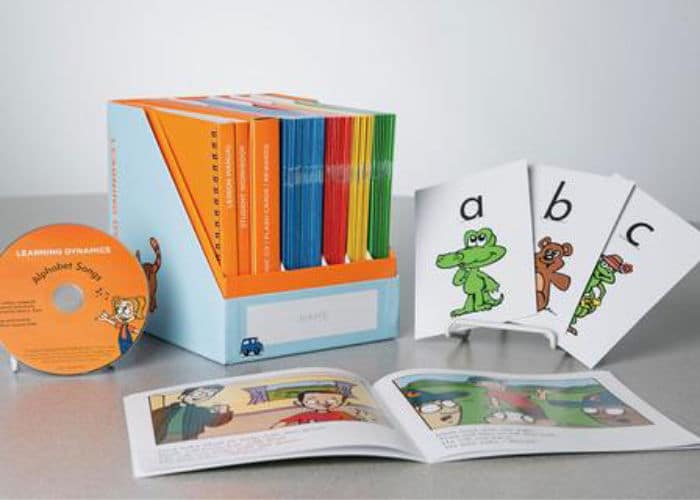 1. Reading Programs for Kids
The reading program Learning Dynamics uses is one they created and perfected – it is called 4 Weeks to Read. The concept is simple – spend 15 minutes a day, 3 days a week learning some basic concepts that will have your child reading their first book in just 4 weeks.
I absolutely LOVE this reading program and recommend it to all parents! You can order online through their website – the entire program is only $99 and it comes with a money-back guarantee!
Be sure to follow me on Instagram to see Addie's progress. She advances in the program every week and she seriously LOVES reading these books! I love watching her sound out new words and master ones she once struggled with. This program is AMAZING!
Learning Dynamics Preschool has 5 locations in Utah and Arizona – visit them online to schedule a tour of the campus close to you!
2. Leap Frog Learning DVDs
When my oldest son was only a year old, my friend recommended that I start having him watch the Leap Frog Letter Factory DVD. She said her son, who wasn't yet talking in complete sentences, knew all his letters AND THEIR SOUNDS, simply because he loved this cute DVD.
The Letter Factory DVD became the one show I don't feel guilty about my kids watching every day! They all learned their letters and sounds so quickly, and easily too!
The two follow-up DVDS are The Talking Words Factory and Storybook Factory, which teach kids to sound out words and then it teaches them how to read, but I didn't have as much success with those.
3. Doorknob Mailbox to Help Kids Learn to Read
Making a doorknob mailbox is a neat way to help my kids master reading while keeping things fun and making some special memories along the way!
The idea is simple: Make a mailbox for your child's bedroom door handle and leave them "mail" – handwritten notes and small treats. It's such a handy way to sneak in some learning without causing your child any anxiety. And even better, it provides some fun for the whole family!
Download our Printable Mini Mailbox HERE.

When Do Kids Learn to Read?
Kids can begin learning basic literary skills as soon as they show an interest. Around age 3, children typically learn to recite the alphabet and may begin writing letters and learning their sounds. They will learn to recognize their own printed name, as well as other names and simple words. Some children learn to read around age 4 or 5, while others start mastering this skill at age 6 or 7.
Whether you're trying to get a head start, or if you're playing catch up, I hope you find these reading activities helpful!
For more information on Learning Dynamics Preschool, visit their website and follow them on social media –