How to Use Coconut Oil on your Face, Hair, and Skin
Toss the expensive beauty products and bring on the coconut oil! Here's how to use coconut oil to keep your hair, face, and skin HEALTHY!
Here are a few more beauty tips and trick we think you'll enjoy – Easy Prom Hairstyles, Flat Iron Curls, How To Apply Mascara, and Necklace Guide + Styling Tips.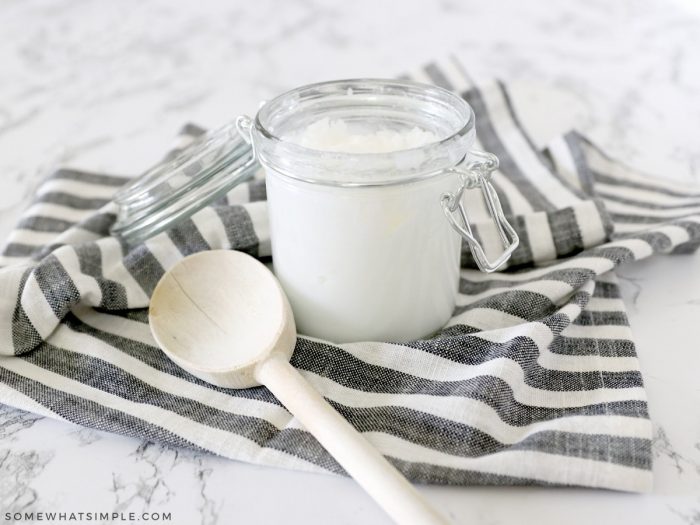 5 Ways to Use Coconut Oil
Because coconut oil is naturally antibacterial, anti-fungal, and amazingly moisturizing….it's no surprise that people (smart ones) are running to it for their skin. However, I'm sure the beauty industry would prefer you not to know about the benefits, because once you do….you might be throwing out some of your much-more-expensive beauty products.
It seems common sense, but we might also add that if you have an allergy to coconut, these beauty hacks are sadly not for you! If you don't, here are my top 5 favorite beauty products that can be replaced with coconut oil!
Coconut Oil Face Wash
One of my favorite beauty product replacements has been using coconut oil as a face wash. Using this stuff on your face is amazing, it even removes mascara! I keep some in a little container by my bathroom sink and I don't use anything but the oil and a microfiber cloth to wash my face every night.
Coconut Oil Moisturizer
I was hesitant to try coconut oil as a moisturizer because I have oily skin and I was worried that adding oil to my face would make the problem worse. I was surprised to find out that this actually contributes to natural oil balance on the skin…..which means it's even great for oily skin types! Just use it at night so that there's no oil sitting on your face when you do your makeup in the morning.
Note: I have seen claims that it is also awesome as a lip balm. I have tried it several times and just don't feel like it penetrates the layers of the lips. So while I'm obsessed with it for the face, I wouldn't recommend it for the lips. Stick with your favorite lip balm 🙂
Shaving with Coconut Oil
Shaving was always a problem for me because I hated using shaving cream. It seemed to always make my legs cold, which result in goosebumps, which then resulted in RAZOR BURN! Glorious was the day that I realized that you could mix regular granulated sugar with coconut oil and make your own shave scrub! Just keep adding more of either ingredient to a small jar until you get the consistency you want. This stuff does wonders for shaving! Goodbye razor burns, hello soft beautiful skin. I've never turned back.
Coconut Oil for you Hair
Remember that jar of oil I keep by my bathroom sink for face wash? That same jar also works awesome at taming fly aways in the hair! Apply a small amount to your fingers, rub it together, and gently go over any troublesome areas. Just avoid the scalp unless you're going for the greasy look!
Coconut Oil on a Sunburn
I love applying coconut oil after a day at the pool or beach! Because of the natural skincare properties that exist in it, and also because it's free of chemicals, it is the first thing I run for. It also contains Vitamin E, which is great for skin tissue growth and repair. I also like to apply it before I go out into the sun because it keeps my skin moisturized and prevents me from getting sunburned for a longer amount of time.
Do you have a favorite use that we failed to mention? Leave us a comment below and let's chat about it!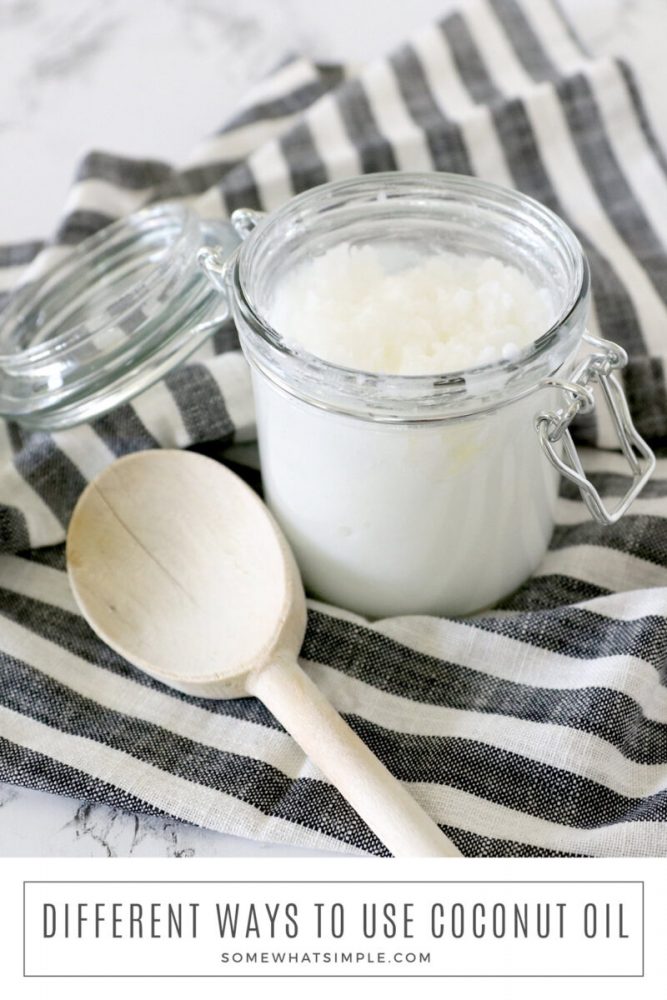 ABOUT THE AUTHOR – Tina is the creative mom and blogger from The Mother's Niche. She shares some of our favorite motherhood hacks and creative ideas for kids! Tina was a contributor for our team in 2017.