This post may contain affiliate links. Read my disclosure policy
here
.
These darling leprechaun footprints are made by stamping the backside of your child's fist! So simple and fun – your kids are going to LOVE this!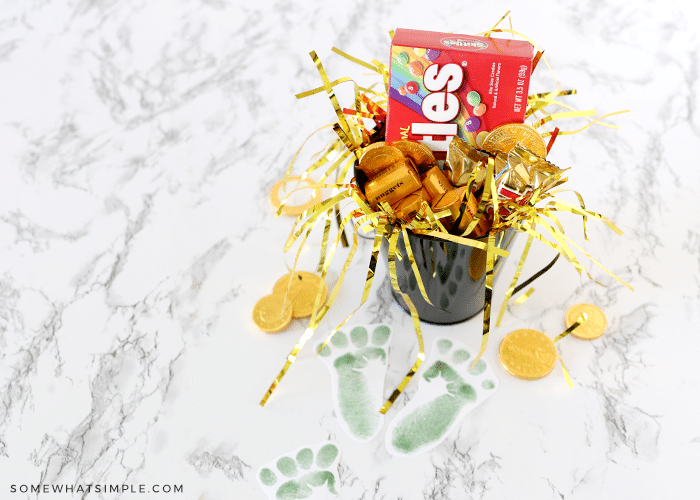 One afternoon last week, me and my 2 youngest kids spent some time making these fun Leprechaun Footprints! They are so simple and fun, and the kids got a kick out of watching their little fists turn into footprints.
After they were made, I used them to reveal some "hidden treats" for my kids to find. Every few days, they'd come home from school and see these footprints on the floor or counter and they'd know to follow them to find something special. It was such a fun activity – here's how to recreate it with your family –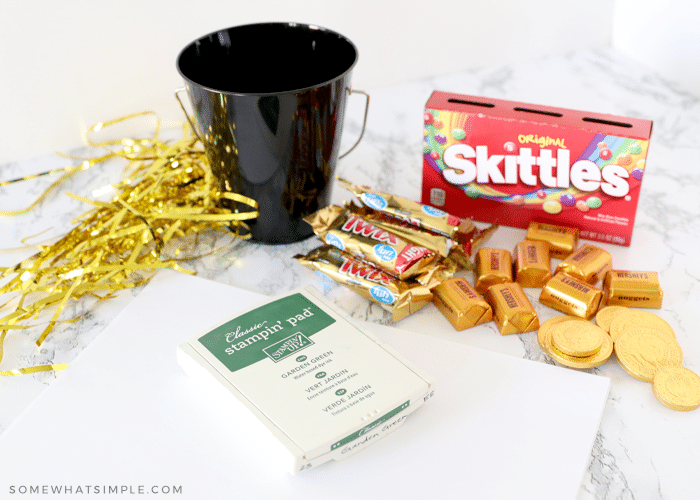 Leprechaun Footprints
SUPPLIES –
white paper

green stamp pad

scissors
treats
…and some little fists!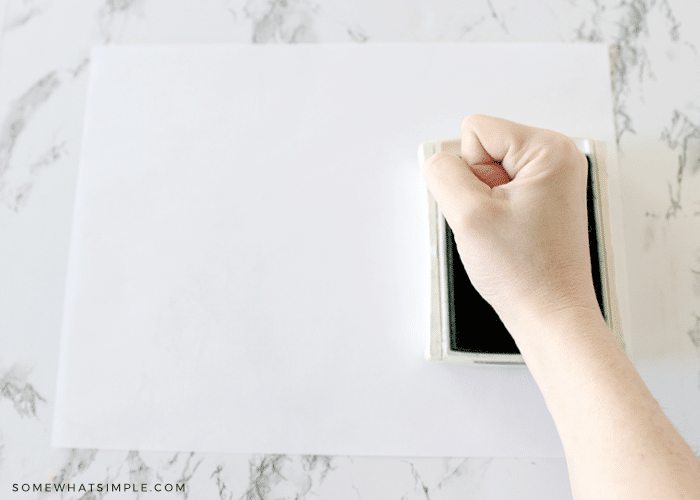 DIRECTIONS –
Tell your child to make a fist, then press the backside firmly on the stamp pad.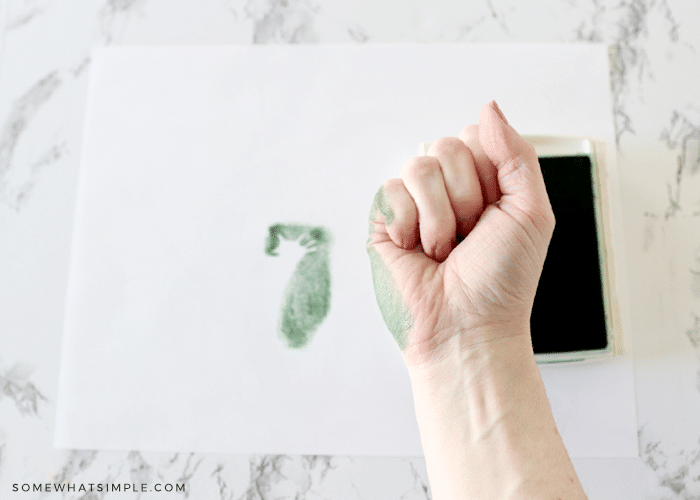 Stamp your fist into several spots on your piece of paper. (See how it is looking like a small footprint??)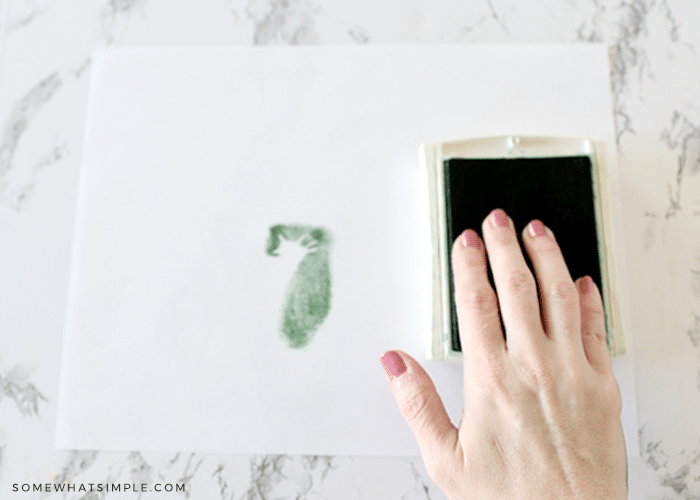 When you get enough "footprints", its time to add the "toes". Do this by using your child's fingers and "stamping" 5 dots over each "footprint".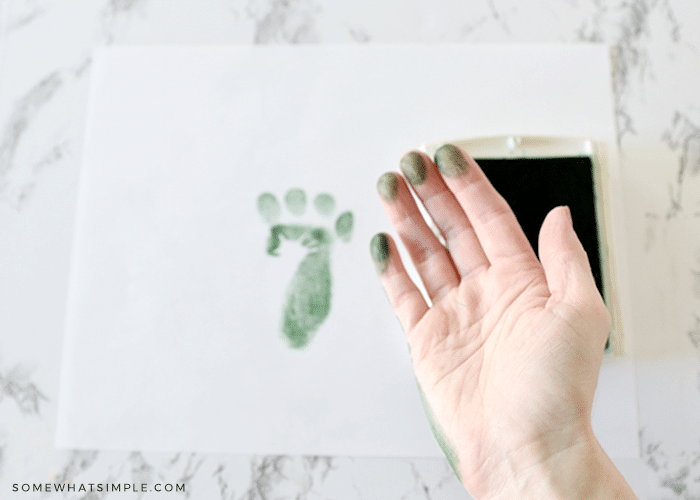 Cute, right? You can now wash their hands with soap and water before moving onto the next step.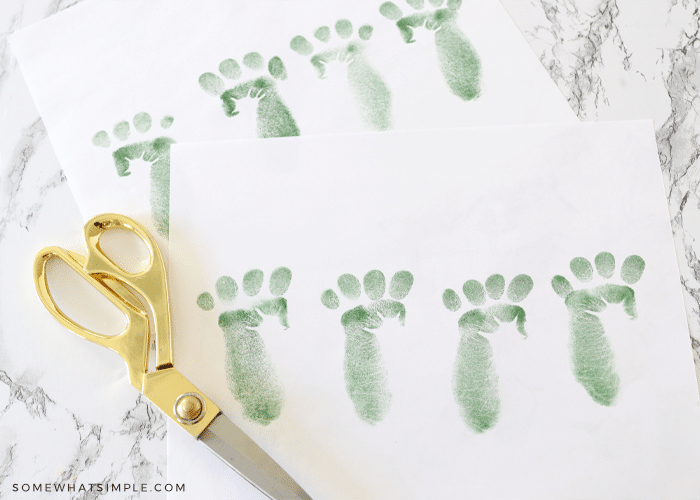 Cut out each footprint and get ready for a fun scavenger hunt!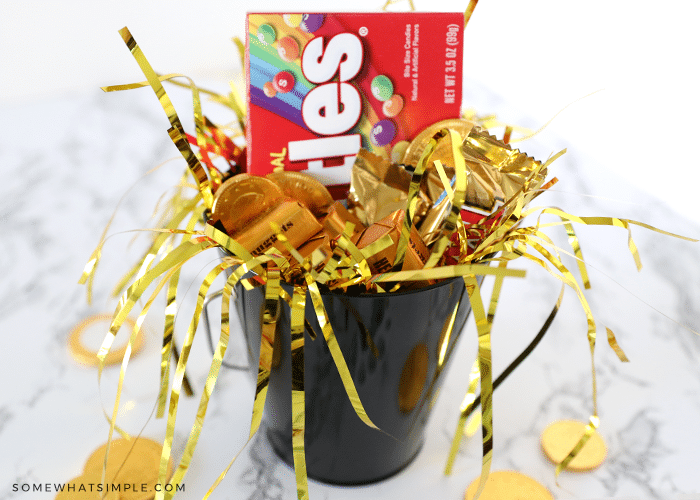 Fill a black bucket with gold candies to look like a "Pot of Gold". (You could also just use your child's favorite candy or candy bar and display them however you'd like!)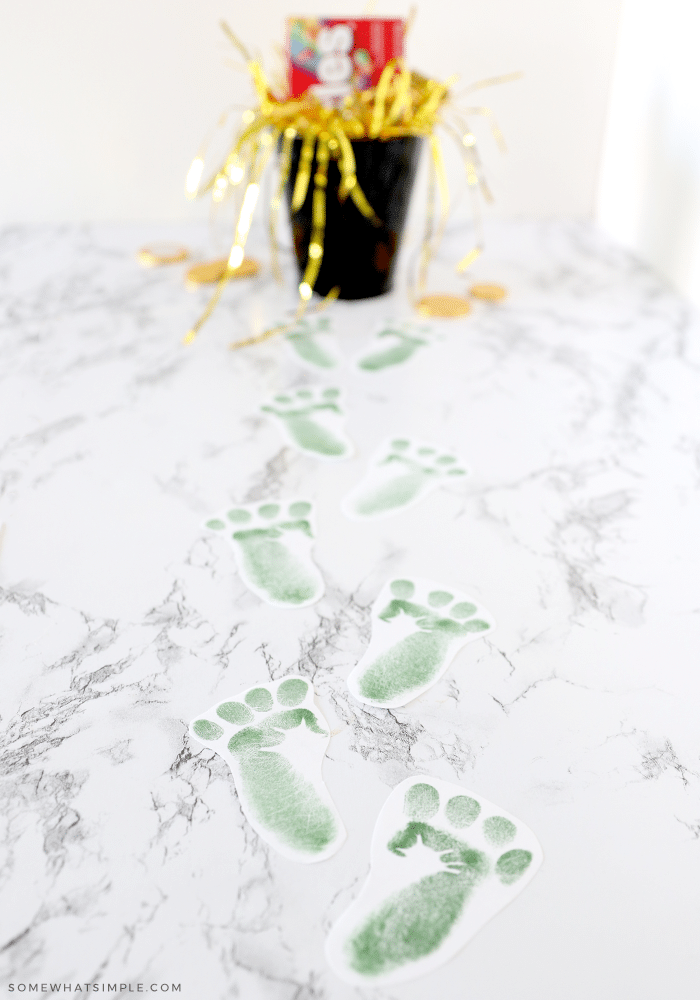 Place the Leprechaun Footprints around your house so your kids can follow them and find a special prize!
Some ideas that have worked for us –
Have the Leprechaun Footprints lead outside the house to bags of candy on the porch
Place the Leprechaun Footprints on the floor in the kitchen leading into the pantry.
Set out the Leprechaun Footprints on the counter and tape them up the wall leading to a cupboard.
Such a fun St. Patrick's Day activity – don't you think?!?
Have a happy St. Patrick's Day everyone!!