Proper makeup hygiene is often overlooked. These simple Makeup Hygiene Tips will help you keep your makeup clean and sanitary for every use.
Here are a few more beauty tips and ideas we think you'll enjoy: How To Use Coconut Oil, How to Apply Mascara, and Flat Iron Curls.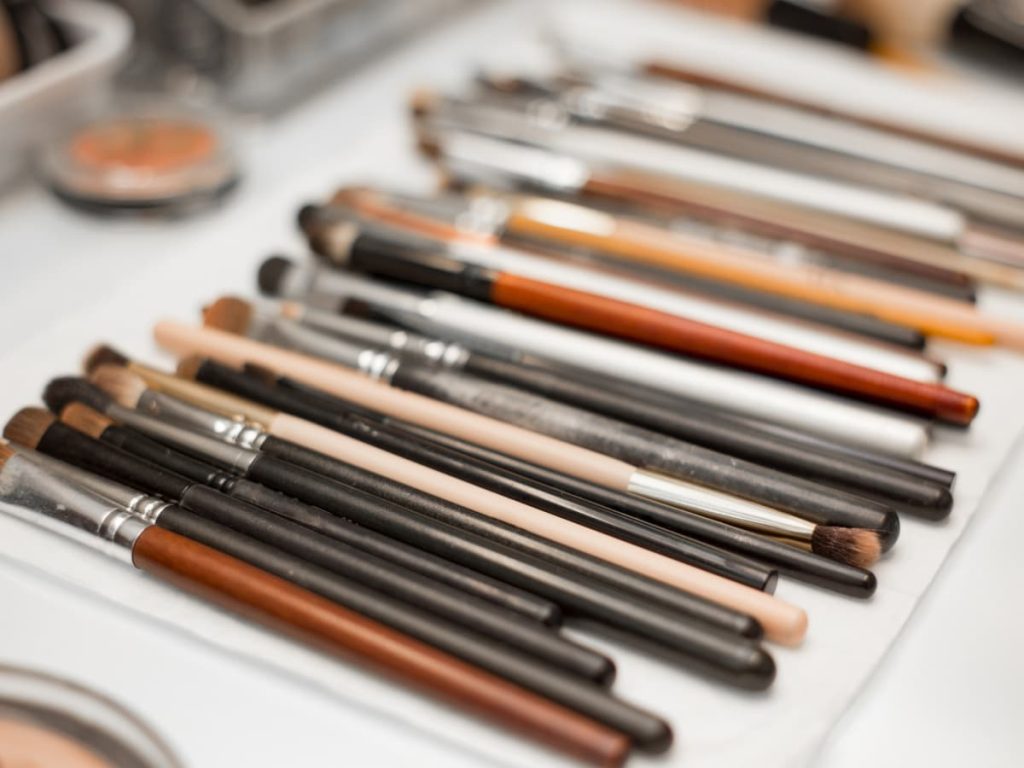 Proper Makeup Hygiene
Understanding makeup hygiene is absolutely crucial because bacteria can harbor in makeup and brushes/sponges if not used or cared for properly. This can lead to eye infections, irritation, breakouts, and the spreading of germs.
Here are some basic tips and recommendations about your makeup's shelf life – because, just like food, makeup should be tossed when it's reached its expiration.
We'll also talk about how to clean and disinfect tools, and I'll answer some frequently asked makeup questions along the way.
Ready to learn? Here we go!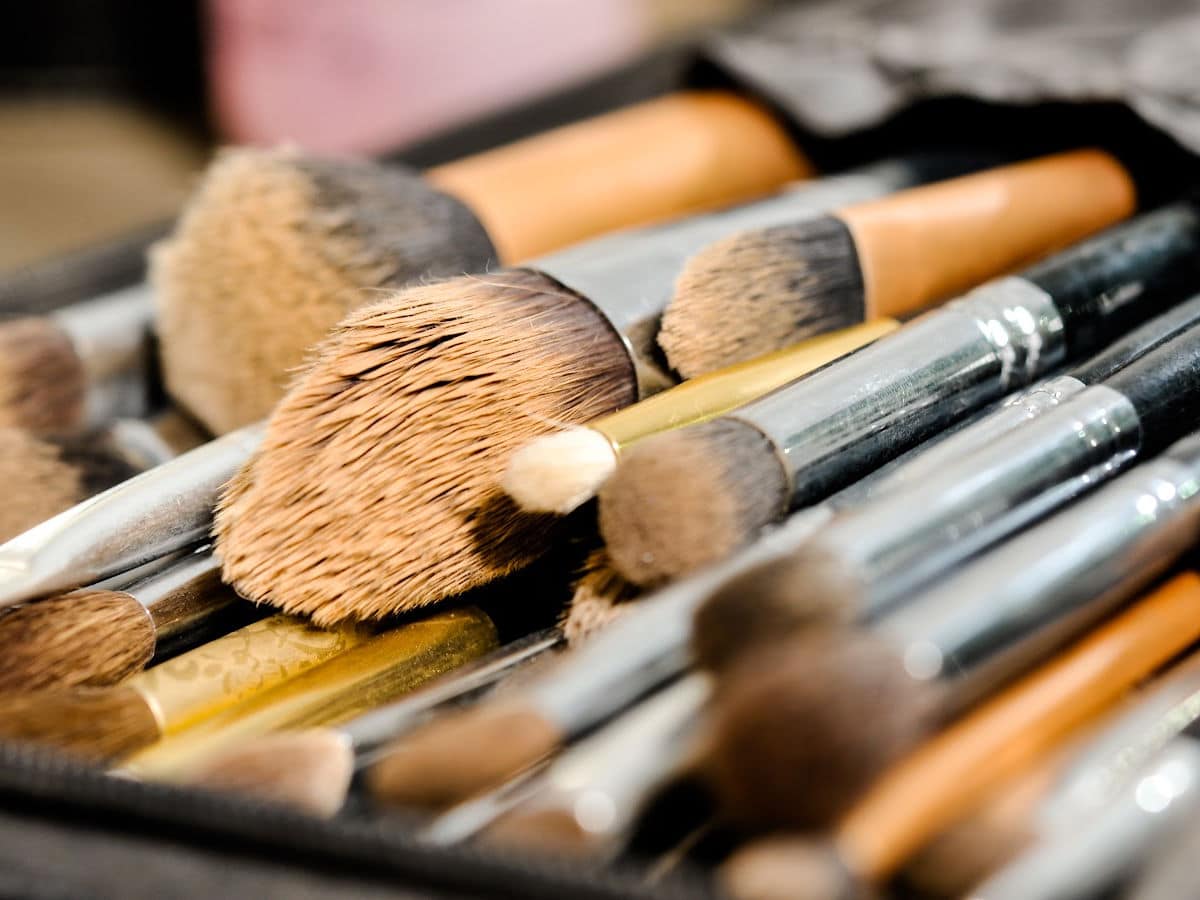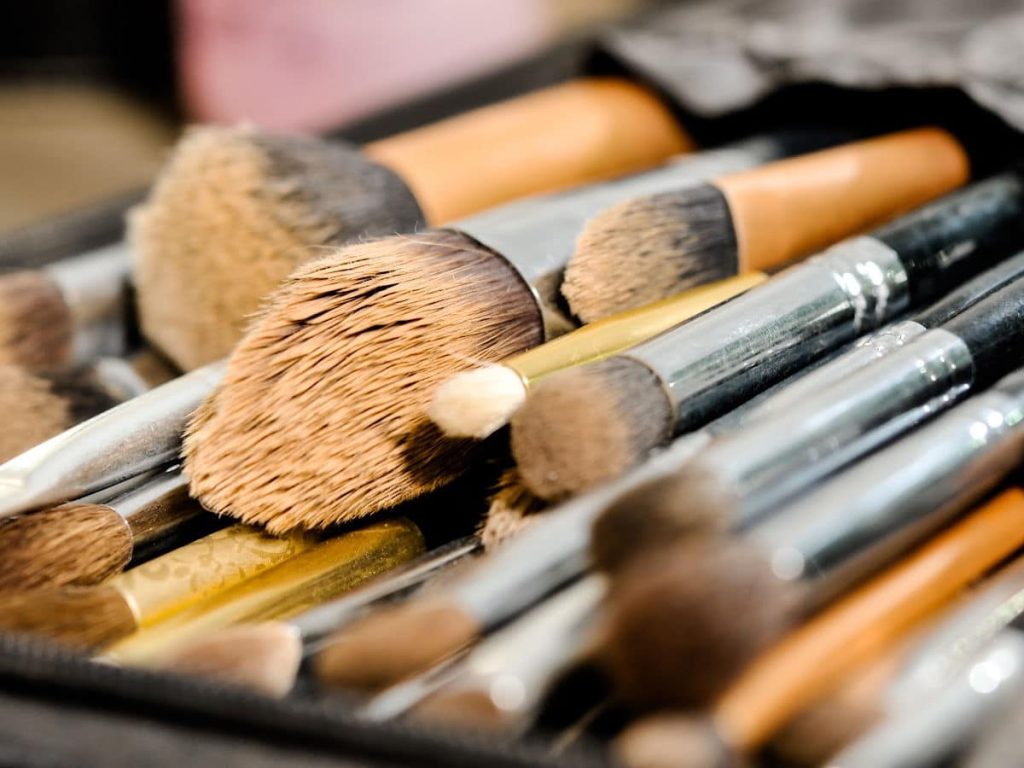 Bacteria in Makeup
Question: How do I know if my makeup is expired?
Answer: Usually oil-based products, like lipsticks, and products that you touch with your fingers (such as concealer and foundation) are the first to go bad. These are exposed to germs and bacteria and should be checked regularly to avoid clogging pores and ruining your complexion. Also, anything that has a wand (that pumps air in) like lipgloss and mascara will last less than the rest.
Ask yourself these questions –
How does it smell? Stale?
Has the color changed?
Does it feel or go on differently?
Question: What should I avoid to ensure my makeup doesn't expire faster?
Answer: There are definitely ways that makeup will gather bacteria faster and spread germs. Here are some tips to keep in mind –
Heat can make bacteria grow on products like lip gloss and mascara, etc. so avoid leaving your makeup in the sun. (ie. Don't leave it in your car!)
Sharing your makeup with other people causes immediate contamination. Don't regularly share makeup unless you are using good judgment and proper hygiene methods to clean brushes, etc.
Avoid using any makeup at all if you have an eye infection to avoid cross-contamination.
Creams and foundations in tubs where you "double-dip" each time you apply it can be a breeding ground for bacteria and can grow way faster than makeup products with a pump or squeeze tube.
Always wash your hands before dipping your fingers into anything that will touch your face. This also includes skincare like face cream, sunscreen, etc.
Sharpen makeup pencils regularly to extend their shelf life.
If you carry makeup sponges to apply your liquid foundation or loose powder, make sure to toss it out every 2 weeks.
Once a product is opened bacteria can begin to form, that's why most cosmetics have an Open Jar Symbol on the bottom of products or on the outside packaging that will show you the expiry date. (See below for an example.) This symbol lets you know how long you have from the day you open it before it goes "bad".
Question: How often should I wash my brushes?
Answer: Not only does cleaning your brushes keep them from growing bacteria on them, but it also extends the life of your brushes, which will save you money in the long run. Here are my recommendations on how often to wash your brushes –
Face Brushes (concealer, foundation, and powder) – every 2 weeks
Eyeshadow Brushes – once a month
Lip and Eyeliner Brushes – once a month (These can be tricky to clean because they're used with an oil-based lipstick, gloss, or waterproof liner, so you'll need to use an oil-based cleanser.)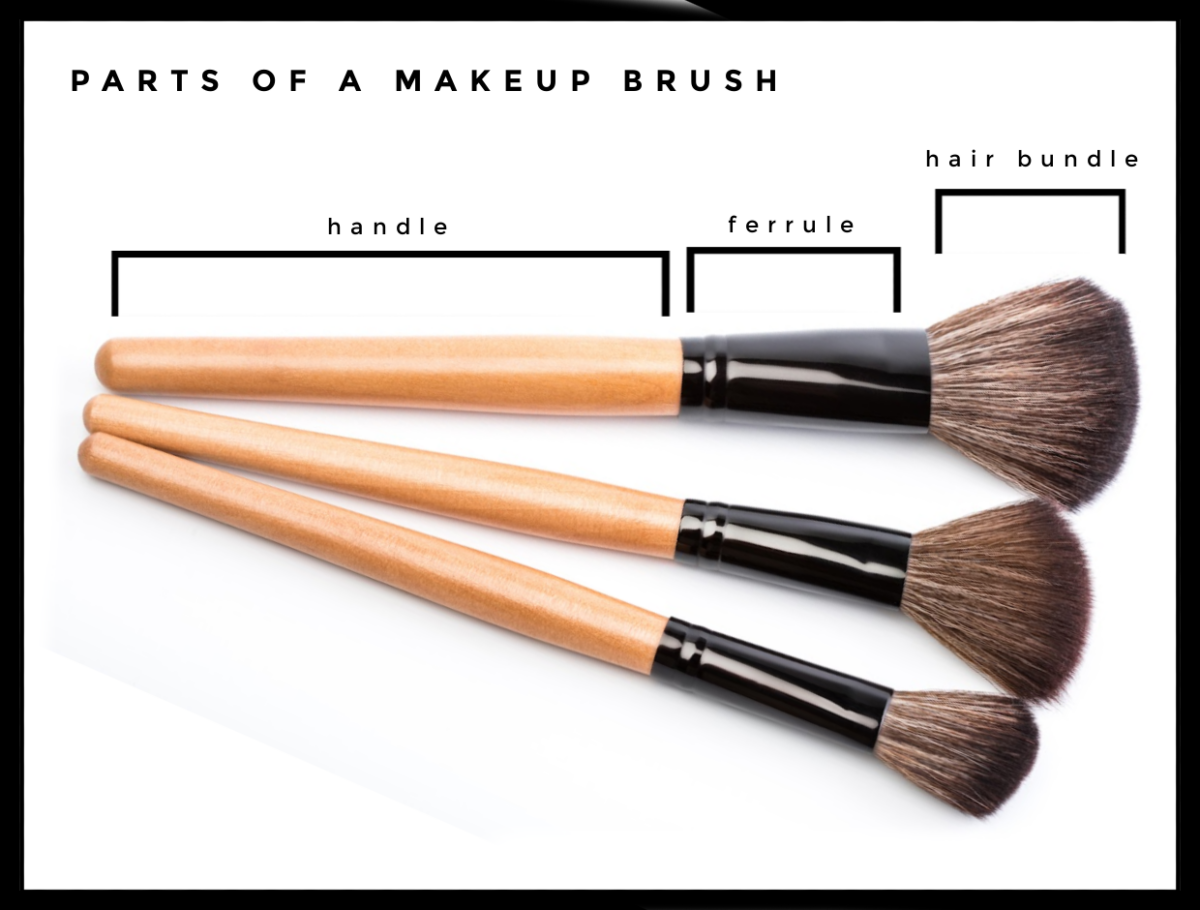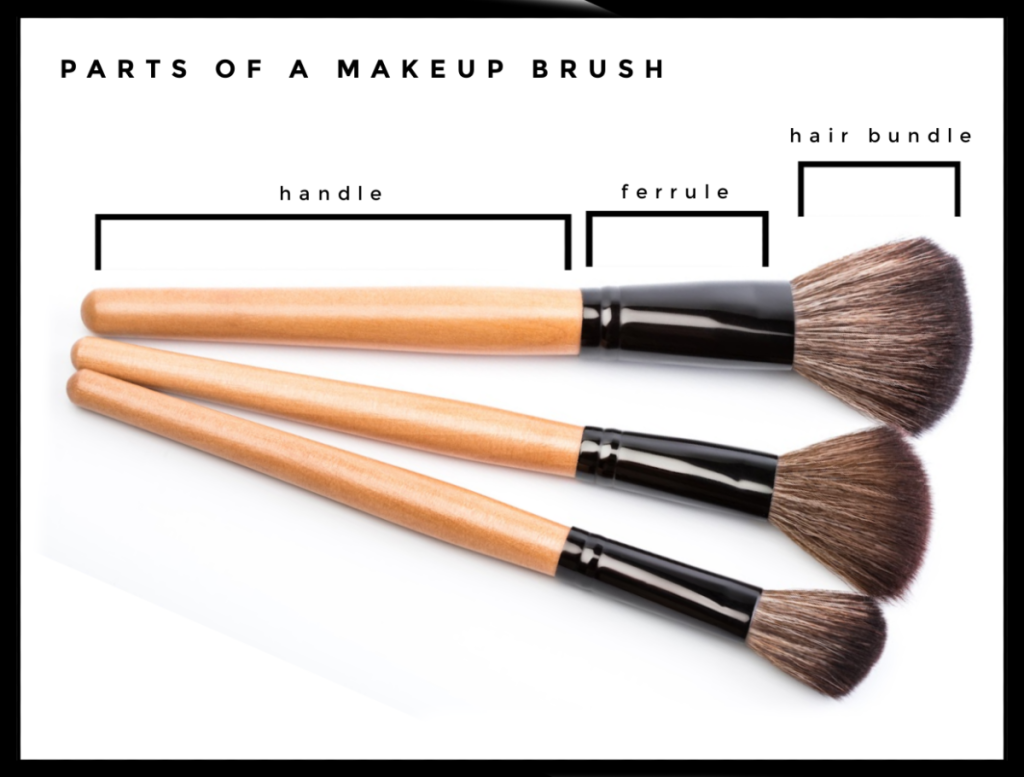 How to Wash Your Makeup Brushes
Run the hair bundle under lukewarm water making sure not to get water on the ferrule, especially where it meets the handle. This can loosen the ferrule from the handle or the hair bundle.
Add a pea-sized amount of baby shampoo (or any mild shampoo or soap) to the palm of your hand and swirl the brush gently. Try to keep the brush straight up and down as much as possible to avoid getting water in the ferrule. You should see the color coming out right away, however, if you have a lot of product build-up use your finger to massage the shampoo into the bristles gently. The bristles can take awkward shapes and kinks if you wash them too roughly.
Rinse the brush (again, only the hair bundle) until the water runs clear. To test and make sure all the color is out, swirl the wet brush in the palm of your hand, pressing gently.
Dry your brushes by squeezing out excess water and swirling on a clean paper towel or dry face towel. ALWAYS dry brushes laying flat – do not leave them in a cup facing up.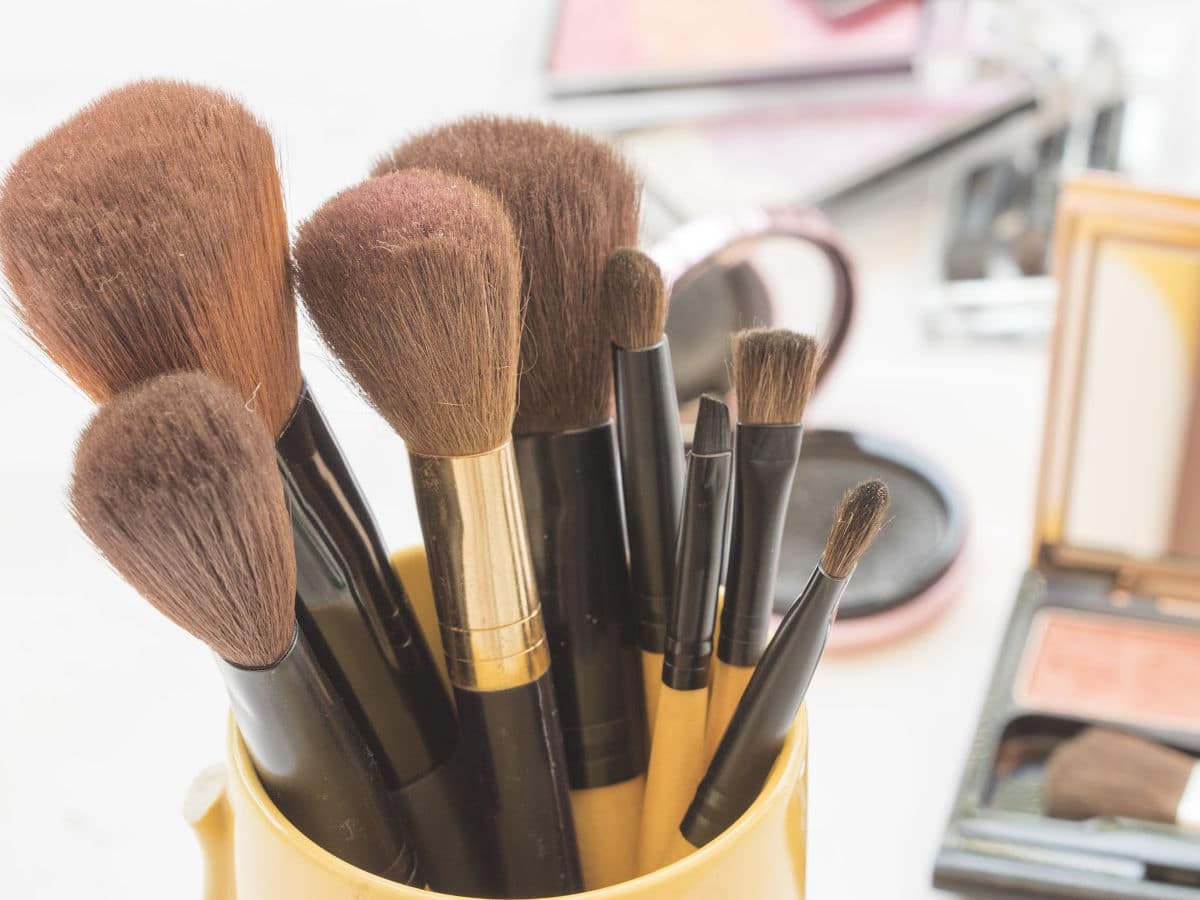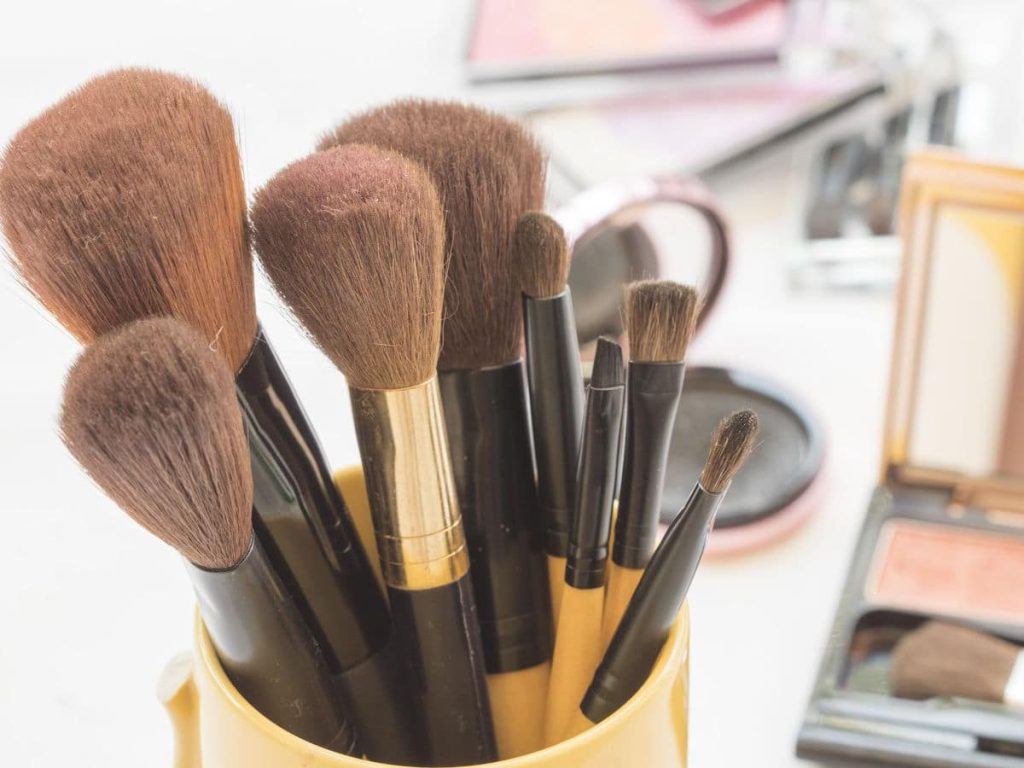 Makeup Expiration Dates
The expirations dates below are to use as a general guide. Some of these products get used up before these dates and others just sit in a drawer forever. If you don't use your makeup often or if you are careful how you use your products, they can last longer. Be your own judge by smelling them, feeling the texture, and checking the Open Jar Symbol.
Powders: 24 months
Foundation: 12- 24 months (oil-based products will only last 12-18 months)
Concealer: 12 – 24 months (12 months if you touch it directly)
Liquid Concealer: 6 months
Liquid Eyeliner: 6 months
Pencil Eyeliner: 18 months (usually longer if you sharpen regularly)
Mascara: 3-6 months *Avoid pumping your mascara wands, instead swirl the wand inside
Lipgloss: 12- 24 months
Lipstick: 12-18 months
Nail Polish: 12 months
Skincare (cream/gels): 12 months
We hope you found these makeup hygiene tips helpful. Did we miss anything? Leave us a comment below and let us know your favorite makeup hack!
(Now go check your makeup stash!)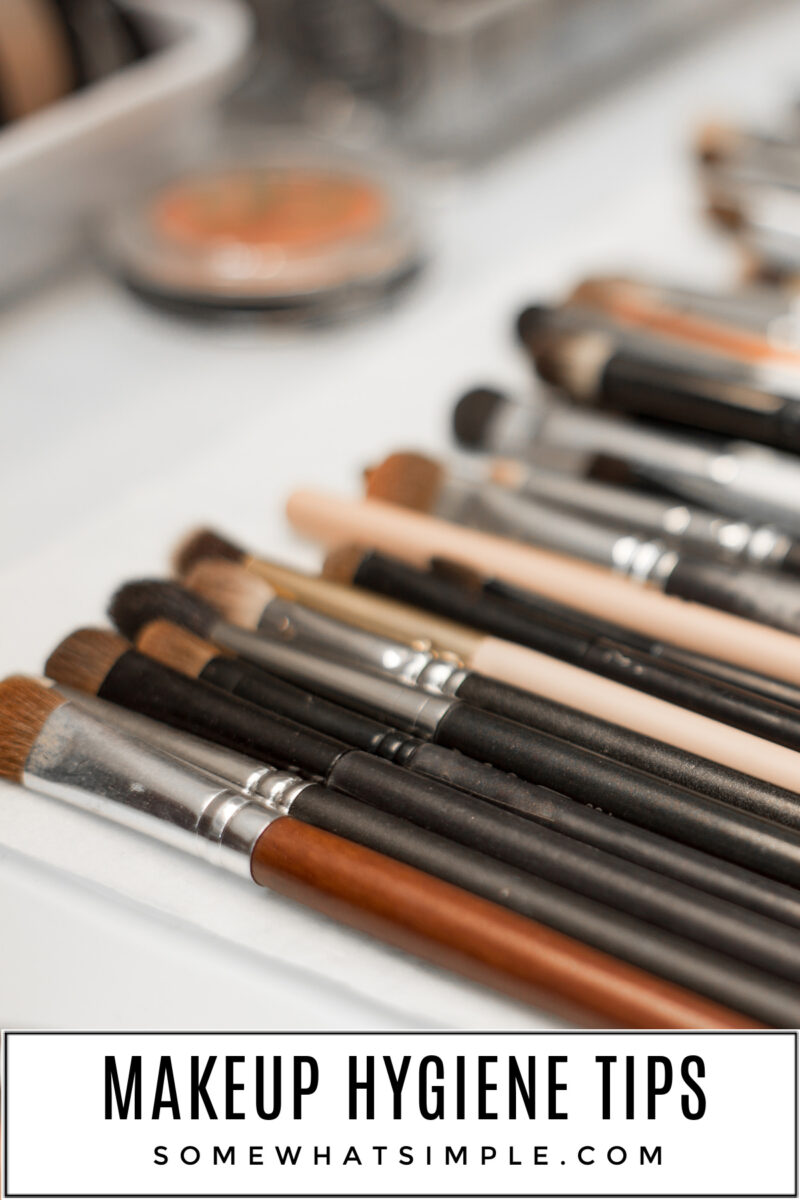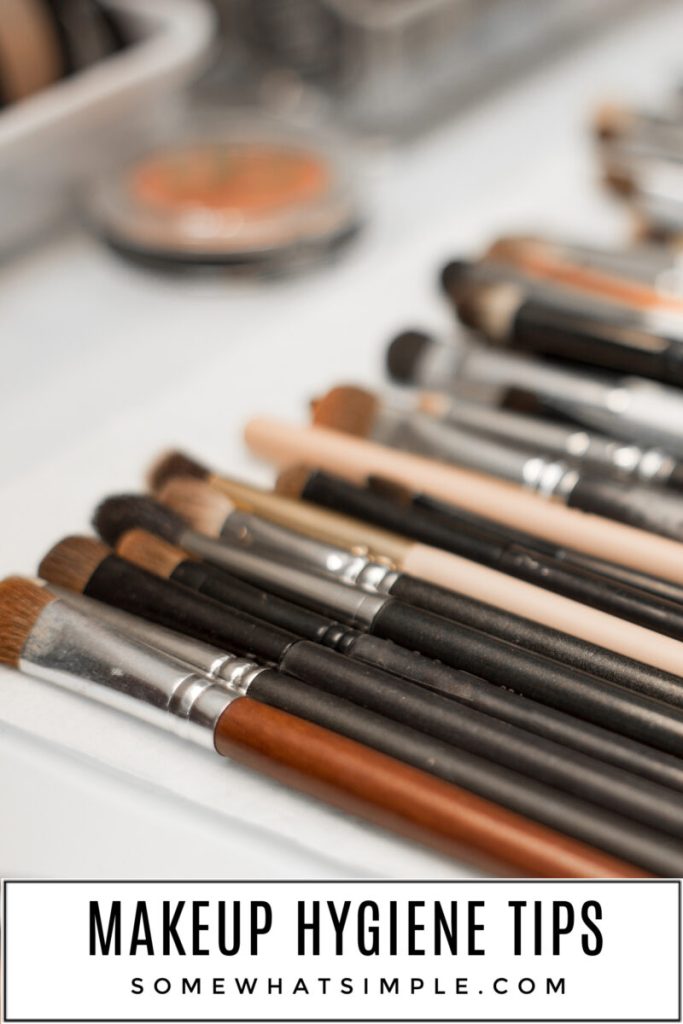 ABOUT THE AUTHOR – Arleene Taylor is a professional makeup artist in Orange County, CA. She was a Beauty & Fashion Contributor on Somewhat Simple in 2011.