This post may contain affiliate links. Read my disclosure policy
here
.
As a mom of 5 and former preschool teacher, I've definitely dealt with my fair share of first day jitters! Rest assured, there is hope for even the most nervous of children! Here are 5 tips to preparing for preschool.
This post is in partnership with Learning Dynamics Preschool. All opinions are 100% my own.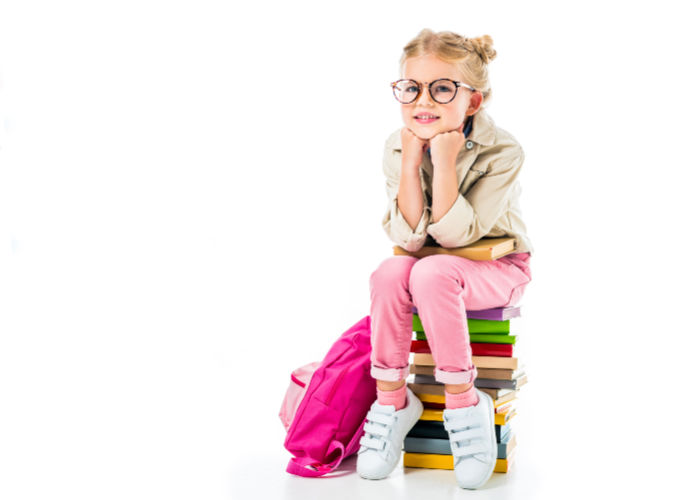 Addie missed the birthday cutoff for Kindergarten this year by just a couple months, so we signed her up for an amazing preschool close to our home- Learning Dynamics.
I've had quite a few friends who have said great things about Learning Dynamics, and upon touring the facility I was totally excited for Addie to start attending at their Gilbert campus. (Click HERE to find a location near you.) The staff is so friendly, the classrooms are clean, and the curriculum is amazing!
As a former preschool teacher, I definitely value early childhood education, but in addition to a great preschool program, I also want students to have FUN! Learning Dynamics is doing everything right! Their structure and curriculum is the best I've seen and every day Addie comes home from class with a smile on her face and she is so excited to tell me about her day. She is learning a ton and having FUN – is there anything better?!
One of the things I love most about Learning Dynamics is their amazing reading program. I wrote an entire blog post about it HERE. If you have a child showing interest in learning how to read, check it out!
Addie absolutely loves being social and she has plenty of friends in the neighborhood and in her preschool class, but she also deals with a great amount of separation anxiety. Knowing this about her and wanting to start preschool off on a good foot, I made sure we prepared her well for her first day at Learning Dynamics… and our preparations totally paid off!
Preparing for Preschool
Back-to-School time can be scary for any child no matter how old they are, but it is especially hard for 3 and 4 year olds who are preparing for their first day of preschool. Many of my little preschool students have never been away from their parents, and the separation anxiety those first several days can be heartbreaking for both parties involved! But here are some suggestions I offer to those parents whom ask:
"Whats the best way to prepare my child for preschool?"
1. Prepare for Preschool in Advance
Lay out her clothes and backpack the night before and talk about the positive aspects of preschool- making new friends, playing fun games etc. This not only gives you more time to spend together, it also saves precious time in the morning, and it ends her day with positive thoughts about preschool instead of fear- maybe she will have sweet dreams about her class! 🙂
If you know of any friends that will be in her class, or if you have a special connection with her teacher or any staff, talk it up! At Learning Dynamics, the only person Addie knew on her first day was Miss Angie in the front office. (And Angie is seriously the sweetest!) I made sure Addie knew that she could go to Angie if she needed anything – even just a hug! Now, 3 months later, Addie still can't wait to see Miss Angie each morning, and she often tells me about conversations and interactions she has with her through out the day. Knowing a familiar face can be extremely comforting!
2. Set a Goodbye Routine
Kiss each other three times, do a special handshake etc. Remind your child that you will be back to pick him up and discuss your after-school plans to give him something to look forward to.
3. Keep it Short and Sweet
It is hard to leave your child when he is kicking and screaming or even looking a bit nervous, but the longer you wait around, the harder it will be for both of you. Make sure you do your "goodbye ritual" and then leave the tears for the teacher to handle. A teacher deals with crying kids every year- she is good at distracting your child while you slip out the door and can handle the kicking and screaming like a pro!
4. Talk about His Day
Talk about what's on your child's mind. Your positive comments and reassurance will be the comfort and encouragement he needs!
5. Let Him Show Off
Encourage him to draw a picture of what he did at school or a fun thing he did at home and then let him take that picture to school and show his friends and teacher. This also opens communication for the 2 of you and gives him extra practice on preschool skills.
. . . . .
I'm curious to know: What advice do you have for moms prepping for preschool?
For more information on Learning Dynamics Preschool, visit their website and follow them on social media –
WEBSITE || FACEBOOK || INSTAGRAM