Shenandoah Valley Skyline Drive in the Fall
Shenandoah Valley is home to some of the most beautiful landscapes in the United States. It is 105 miles long and has 75 overlooks. If nature is your jam, a Shenandoah Valley Skyline Drive in the Fall needs to be added to your bucket list!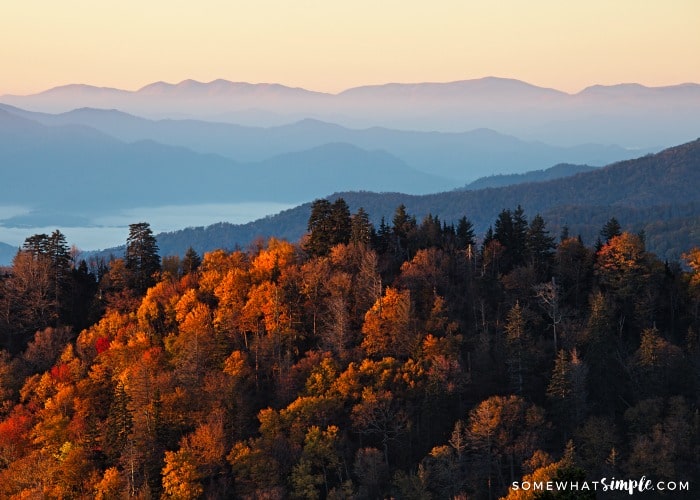 Located in the western part of Virginia and the eastern panhandle of West Virginia, there are several ways to enjoy all that the Shenandoah Valley offers. Whether you want to hike, drive, or stay at a local inn. Here are some helpful tips so you can enjoy the time at your own pace.
Shenandoah National Park

Shenandoah Valley Skyline Drive
One of the best and most comfortable ways to see the fall foliage at Skyline Drive is to drive through. It is also the fastest. You can stop at the many picnic areas, eat lunch, hike, take pictures, and then get back in the car. The best time to drive through is mid-October. That is when the trees are bursting with color and you will get a perfect picture with the beautiful yellow and orange backdrop. If you don't feel like packing a picnic, make sure to stop in Skyland. It is the Shenandoah's premier restaurant that incorporates farm to fork dining. It offers a great menu and panoramic views of the fall scenery.
Hike The Shenandoah Valley Trails
Stoneyman is a very easy 1.6-mile hike through the beautiful landscape. When you reach Stony Peak you will be treated to panoramic views of the park and plenty of photo opportunities. Make sure to check out the protected Peregrine Falcons nest. If you want something just a little more challenging, try the Little Stony Man Outlook. It is actually a shorter walk, but it is fairly steep and rocky. When you reach the end make sure to see if you can pick out the profile of the Stony Man. If you want something really challenging, visit the Lewis Falls Trail. It is 3.3 miles long and has several uneven, rocky surfaces. But once you reach the end, the view is amazing!
Take A Ranger With You
No, I don't mean on vacation, I mean when you are walking around the area. If you stop in the Harry F. Byrd Sr. Visitor Center you can not only find a lot of information about the history of the park but also find a ranger-guided tour. The rangers are very knowledgable and they know the best places to go and the best place to see in the Shenandoah Valley. Programs are offered in spring, summer, and fall.
Stay The Night in Shenandoah Valley
One of the best ways to enjoy Skyline is to stay the night. It will give you a lot more time to do and see it ALL! One of the best places to stay is at Skyland. It offers 179 guest rooms, rustic cabins, multi-unit lodges, and full suites. They have rooms that are pet friendly so you don't have to leave your fur baby at home. They offer family-friendly entertainment for free at night and horseback rides in the morning. If you want a more rugged overnight stay, you can camp out old-fashioned style, hook up your RV, or stay in a cabin. (But make reservations early. They sell out in peak season)
However you decide to experience the beautifulness on your Shenandoah Valley, you are sure to make some amazing memories! Have fun!