This post may contain affiliate links. Read my disclosure policy
here
.
Zipline Antigua is the perfect way to spend the day! If you're looking for things to do in Antigua, ditch the beach and head to the forests for some high adventure fun!
For more travel adventures, be sure to read Best Fall Vacations, 10 Best Cruise Tips, and Most Haunted Travel Destinations.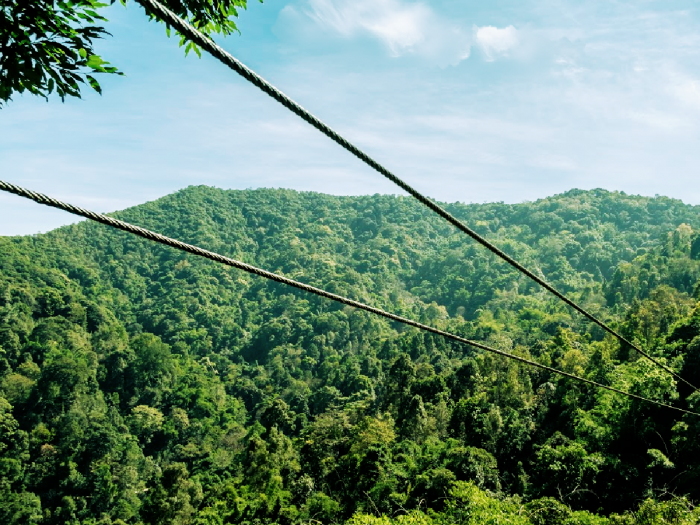 I'm not the most adventurous person.
There. I said it.
And I think the biggest reason for this is because I have a fear of heights and a fear of falling. I can handle roller coasters with 100 loops and corkscrews, but put a big drop on it and I'll pass! I'm not sure where I picked up this phobia (I wish I had someone to blame, actually) but nonetheless, it is what it is.
Can you imagine my feelings when my husband suggested we go on a zip line tour in Antigua during our cruise? Apparently, it was one of the longest, tallest ones in the Caribbean, and for an adrenaline junkie like my husband, I am sure it sounded fantastic! … but for a cautious optimist like myself, it was less than exciting.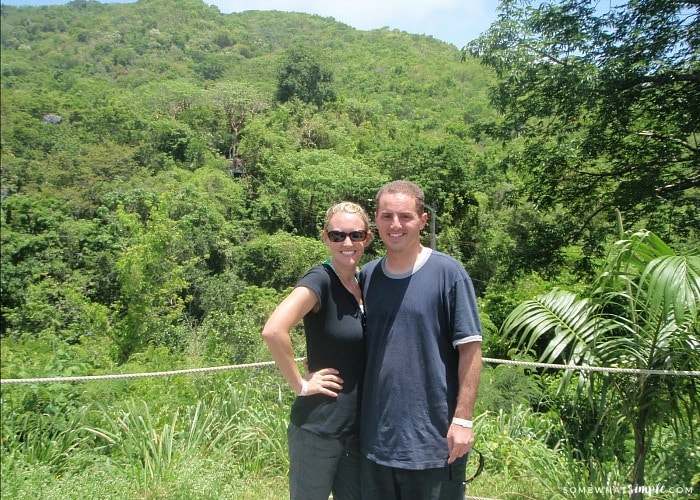 Does Antigua have safety rules, and if so, are they enforced?
How could I be sure the zip lines were installed properly and wouldn't snap while I was swinging across the trees like Tarzan?
I wanted to tell my husband to take a hike, but I also hate hiking and he'd make me go with him! Instead, I put on my brave face and we headed to the mountains of Antigua…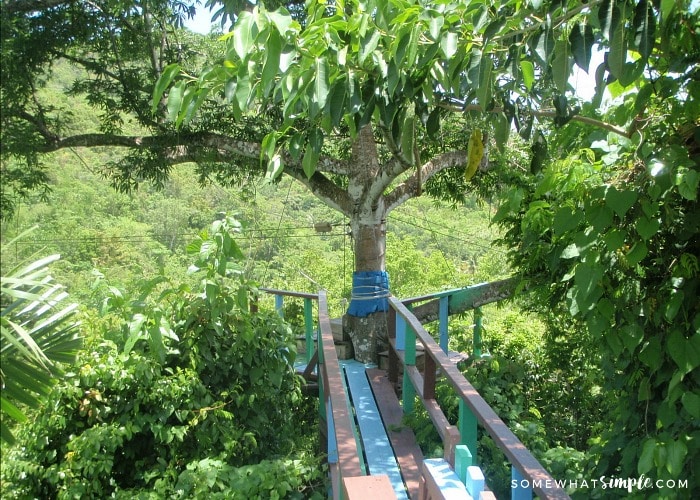 Zipline on Antigua Island
We spent our day in the forest of Antigua on a total of 9 zip lines! 2 of the zip lines were 300 feet above ground and several hundred feet long over a quarry. It was enough to get our adrenaline rushing, to say the least!
…and we had a blast!!! My only complaint was they wouldn't let you take your camera on the course. But I would've probably dropped the camera anyway, so I guess it was a good safety rule to implement!
And hey, they do have safety rules after all! (Comforting!)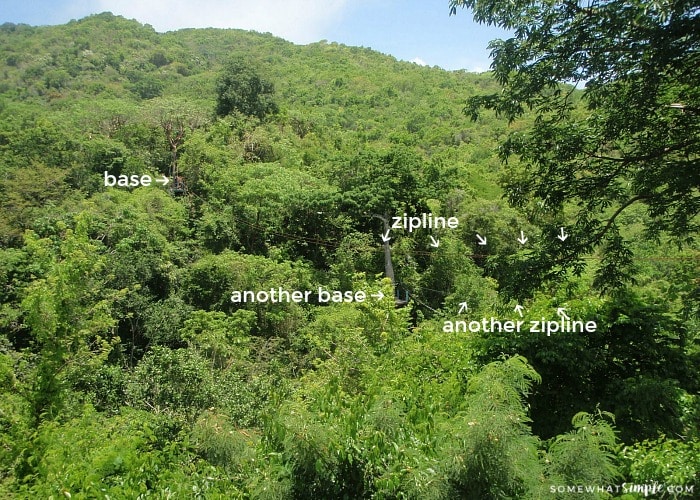 If you're traveling to Antigua Island in the near future, put zip lining on your bucket list! We booked through the Antigua Rainforest Zipline Tours and they were awesome! They were the same company used by our cruise ship, but we booked through them directly to save money!
I'm so glad I broke out of my conservative self for the day and tried something new!
This excursion was freakin' fantastic!
PS. This post is not sponsored in anyway. Just giving you guys my honest opinion on something we experienced and loved! 🙂