Having a car emergency kit is a great idea for any driver and it doesn't have to take up much space. Here's how to make your own so you're always prepared when you're on the go!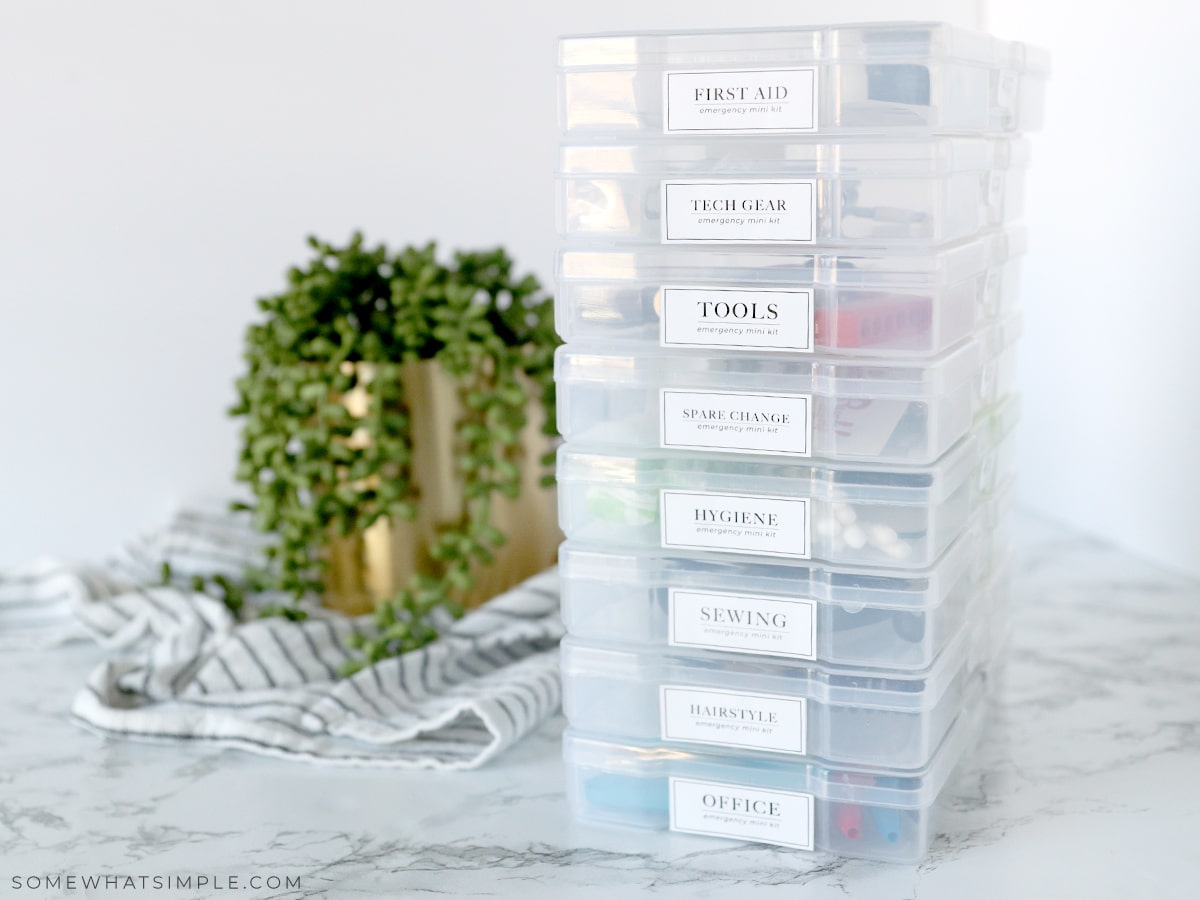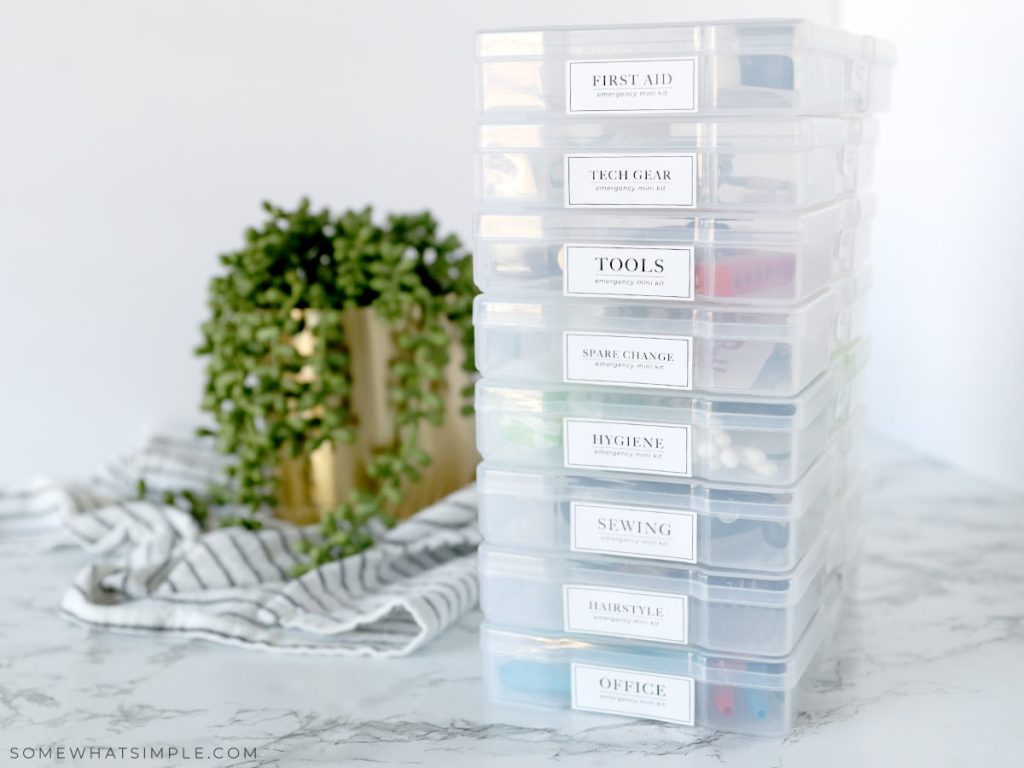 As a mom of 5, there have been plenty of times over the years when we've needed a bandaid, a tissue, a hair tie, or some other obscure item while out and about or traveling away from home.
This easy Car Emergency Kit has been used more times than I can count, and it has saved us from disaster time and time again!
Here's how to make one for your car –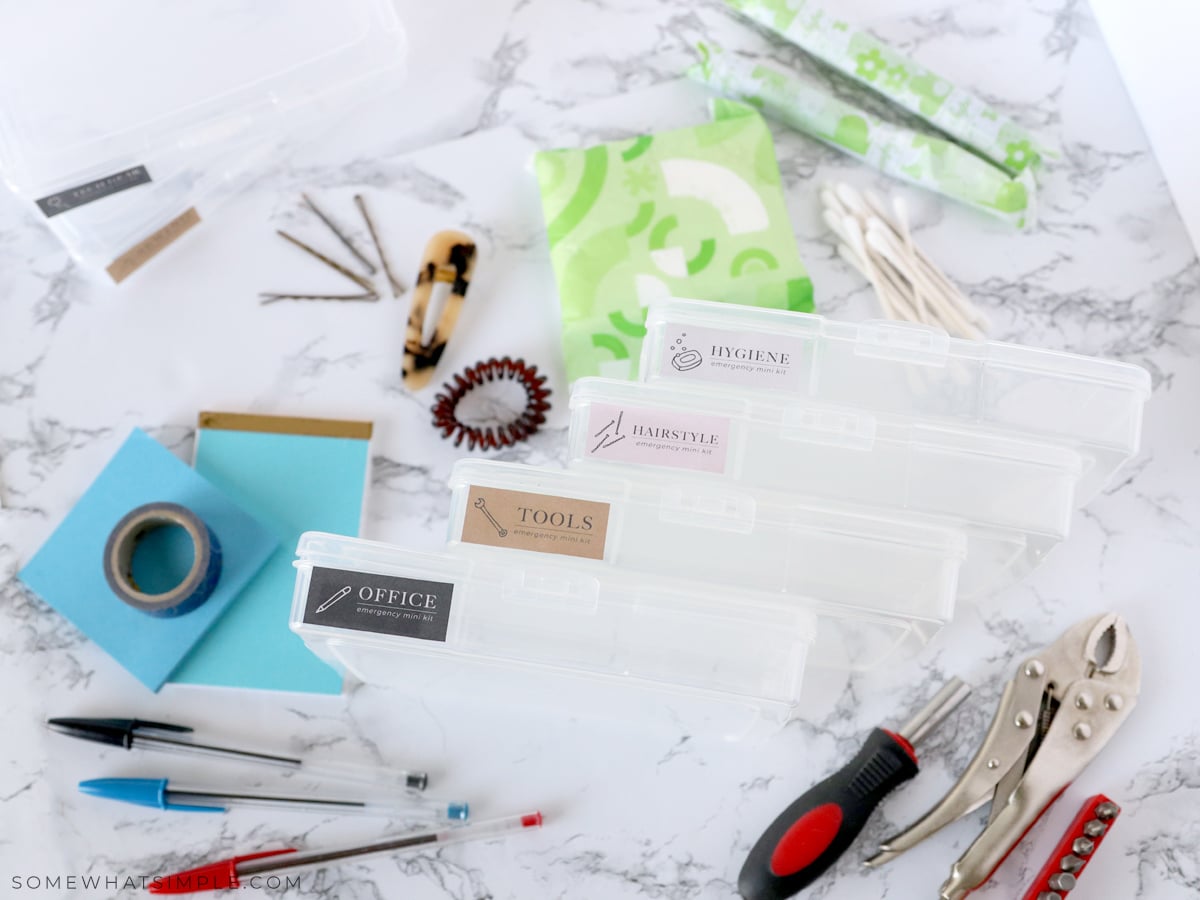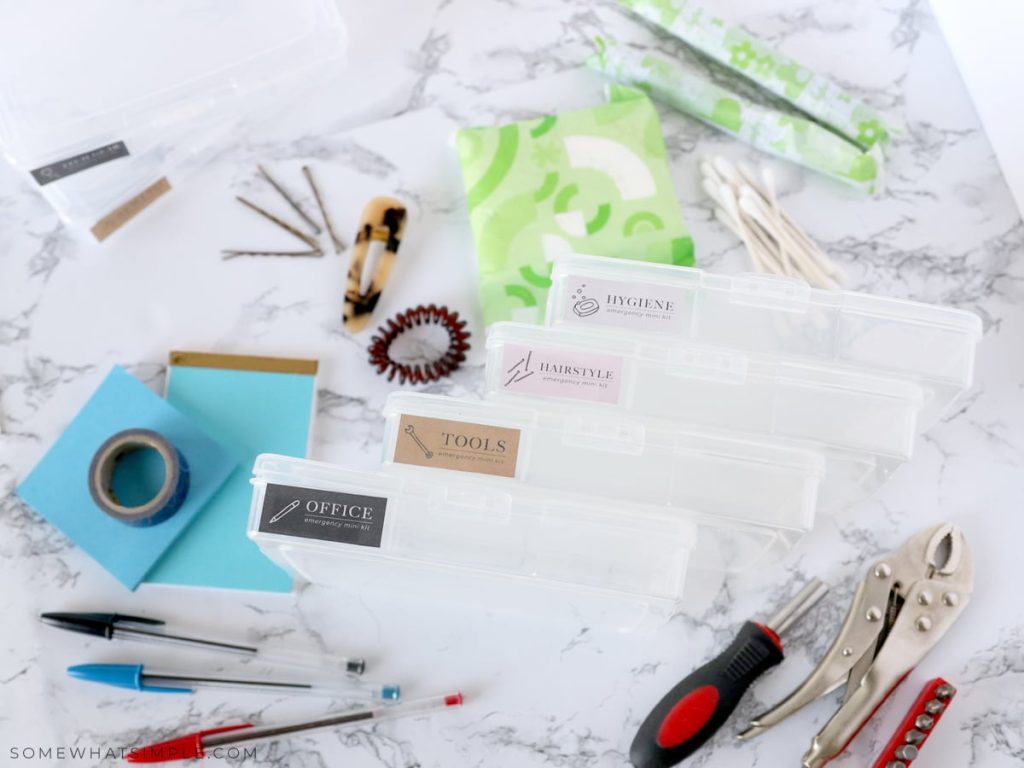 How to Make a Car Emergency Kit
MATERIALS NEEDED –
small containers: I organized our card games with these 4×6 photo holders and realized that a small stack of them fit perfectly in my center console. If your console is too small, I like the idea of using empty pill bottles

labels:

grab our free printable using the form at the end of the post

tape:

for the labels

emergency supplies:

keep reading for some helpful examples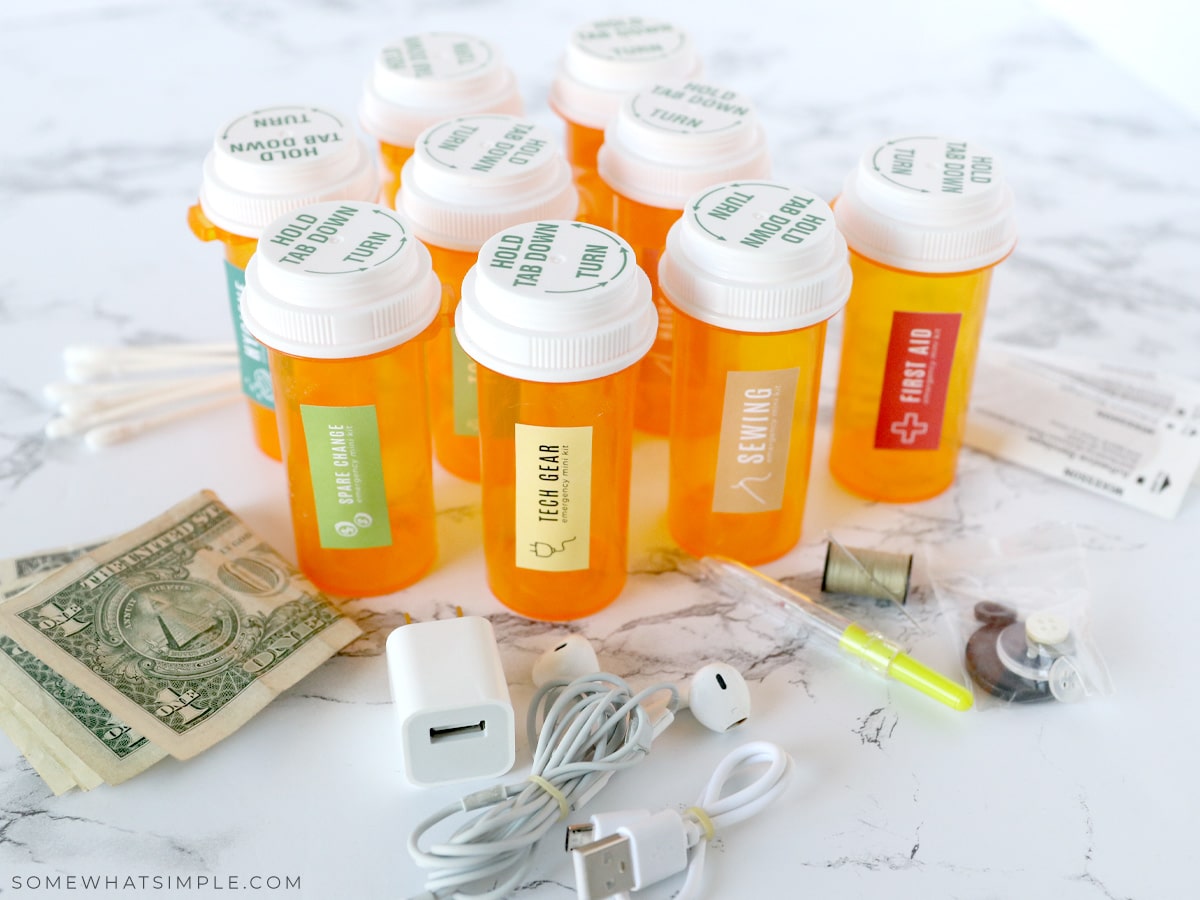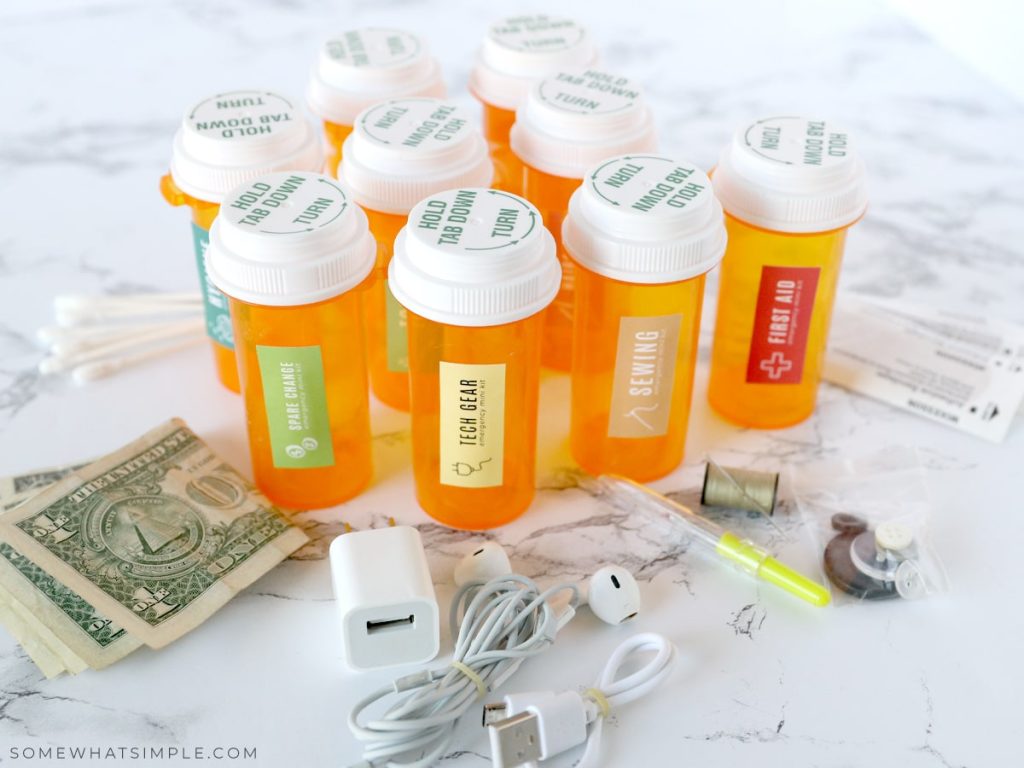 Here are the labels included and ideas on what to include:
first aid:

bandaids, alcohol wipes, Tylenol, aspirin, tweezers, etc.

spare change:

cash and coins

hairstyle:

small comb, elastic hair ties, bobby pins, etc.

hygiene:

feminine products, travel deodorant, nail file, toothpicks, lotion, bug spray repellent, sunscreen, etc.

sewing

: small scissors, needle, thread + button

tools:

small scissors, screwdriver, pliers, wrench, measuring tape, extra batteries, etc.

tech gear:

cell phone charger, batteries, etc.

office:

Post-It Notes, pens, adhesive tape, etc.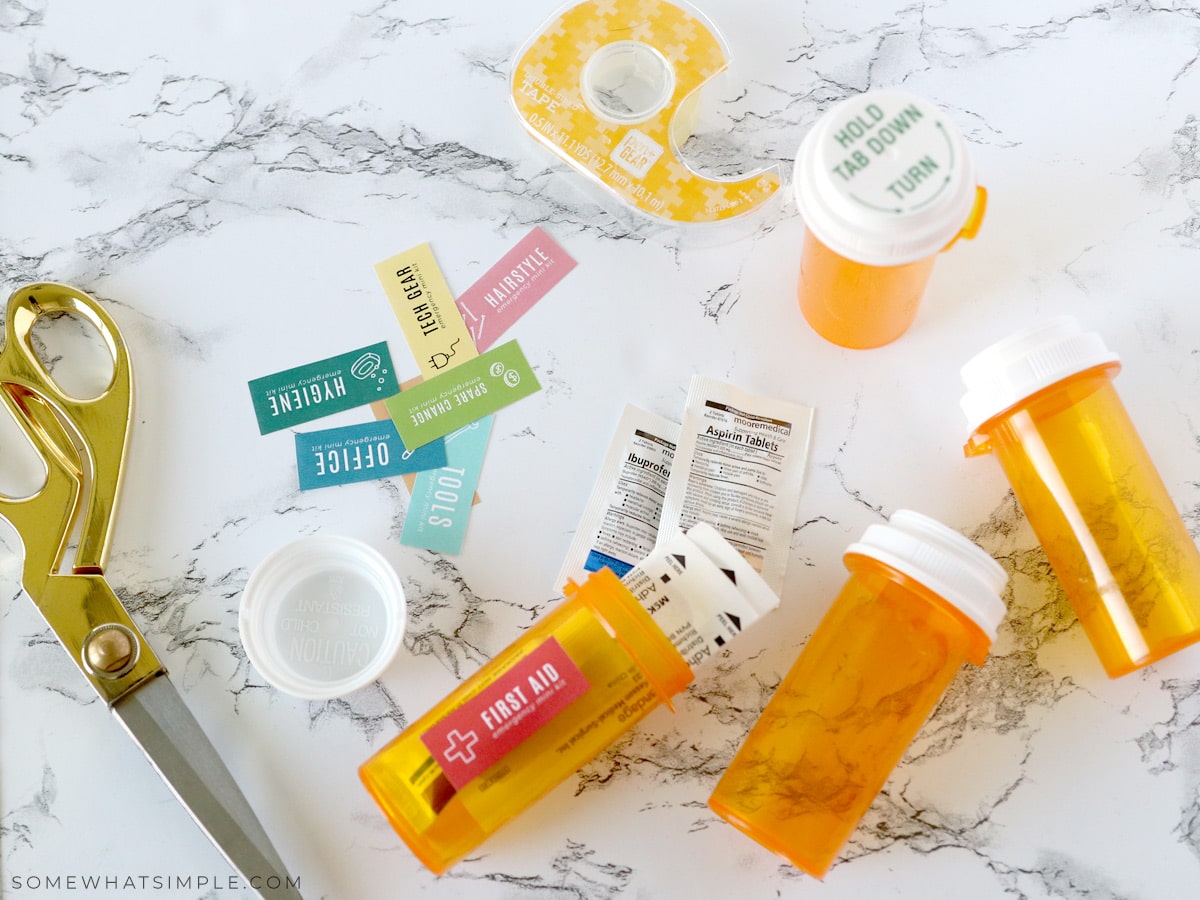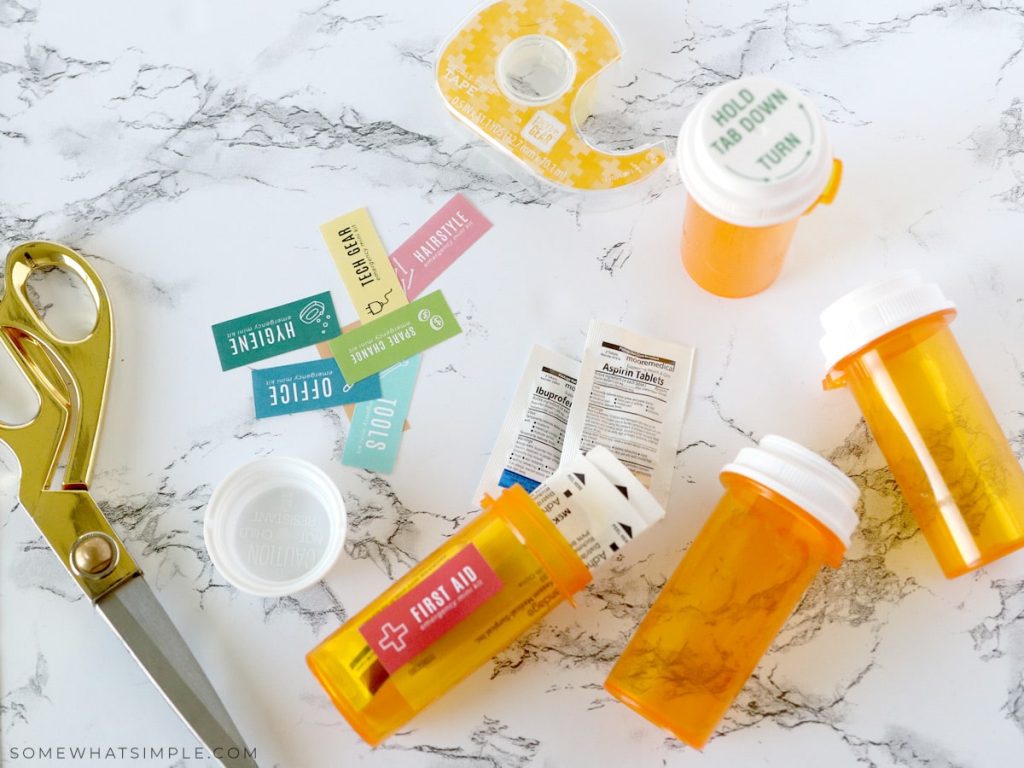 DIRECTIONS –
Gather your supplies.
Tape a label to your container
Place it in your car
… and that's it!
I store my photo holders in my center console standing straight up with the label on top so I can easily grab what I need. It's nice having all these items neatly stored just in case we need them!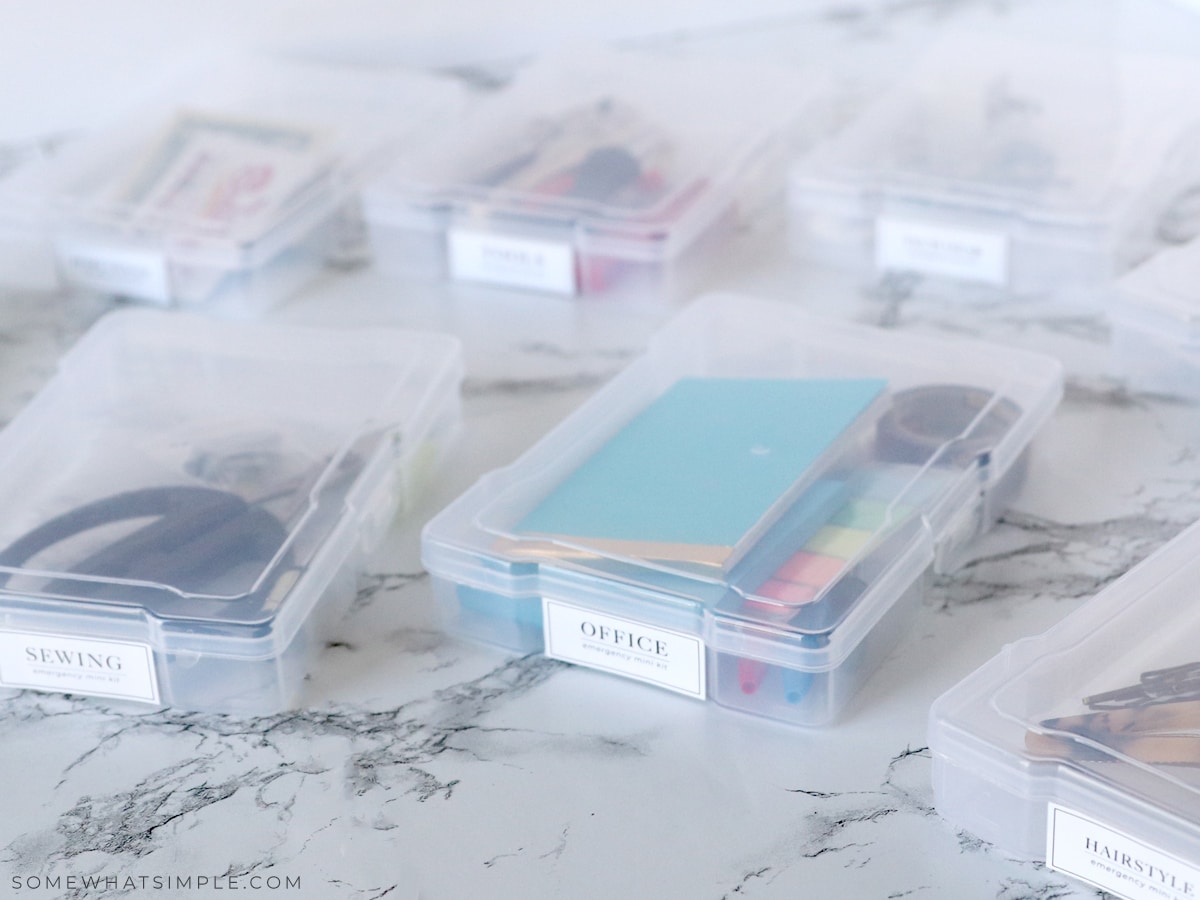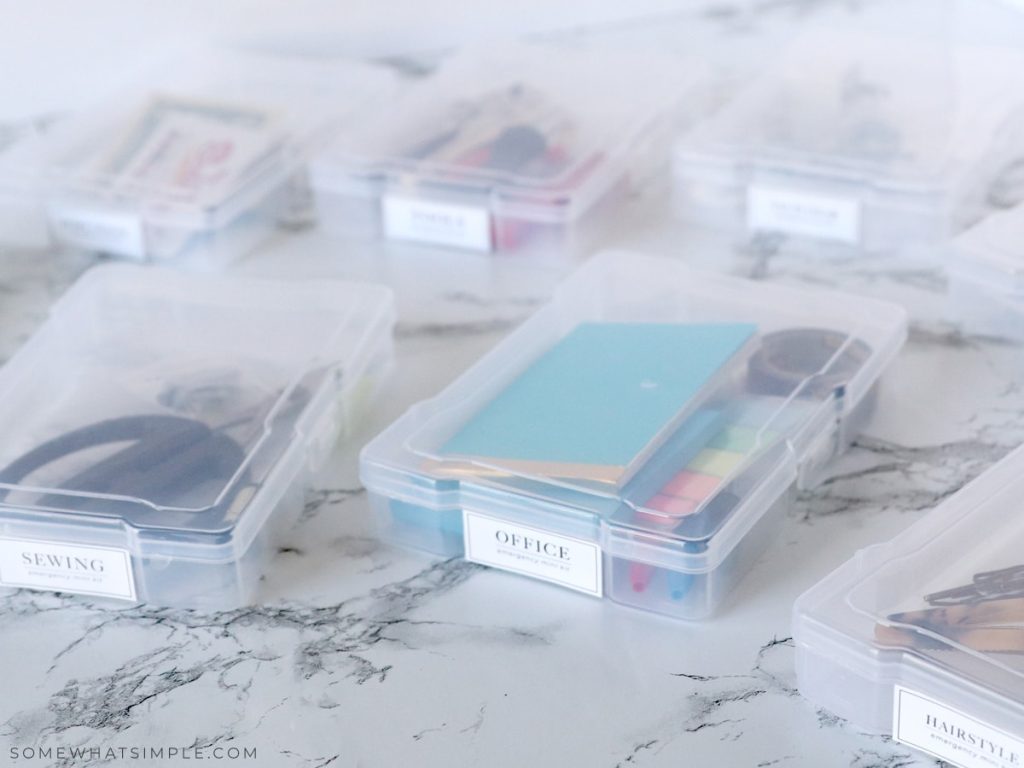 Helpful Items in a Car Emergency Kit
Obviously not everything you need in the case of roadside emergencies fits in a tiny plastic container! Here are a few more things to for a roadside emergency kit to pack in the trunk of your car:
spare tire
jumper cables
flashlight
tripod jack
rain poncho
tow strap
headlamp
pocket knife
tire pressure gauge
flares
ice scraper
rag or towel
foldable shovel
first aid kit with bigger bandages, antibiotic ointment, antiseptic wipes, and gauze
emergency blanket
paper towels
lug wrench
granola bars or small snacks
WE HAVE 3 VERSIONS OF LABELS FOR YOU TO DOWNLOAD – A BLACK & WHITE VERSION, A LIGHT COLORED SET, AND A BRIGHT & HAPPY SET. ENTER YOUR NAME AND EMAIL ADDRESS BELOW AND THEN PICK YOUR FAVORITE TO PRINT!