Make a DIY Jewelry Holder out of household items with one of these 10 creative ideas!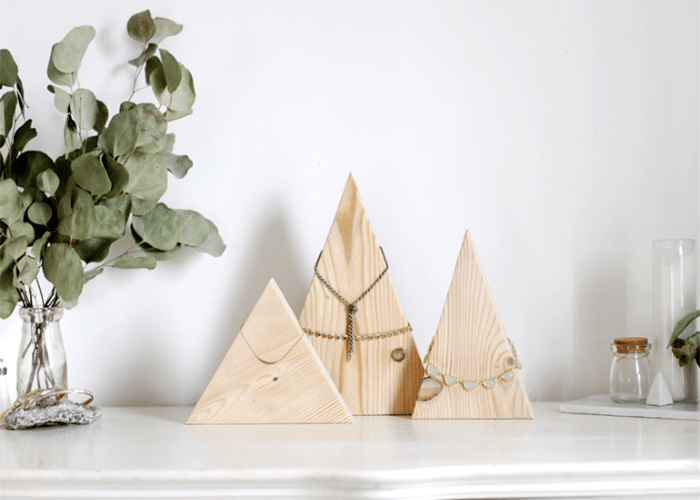 Want to make a necklace holder out of household items? Today we are sharing 10 of our favorite ways to keep your jewelry organized. These ideas are not only simple to make, but they also provide a functional design element to your space!
DIY Jewelry Holder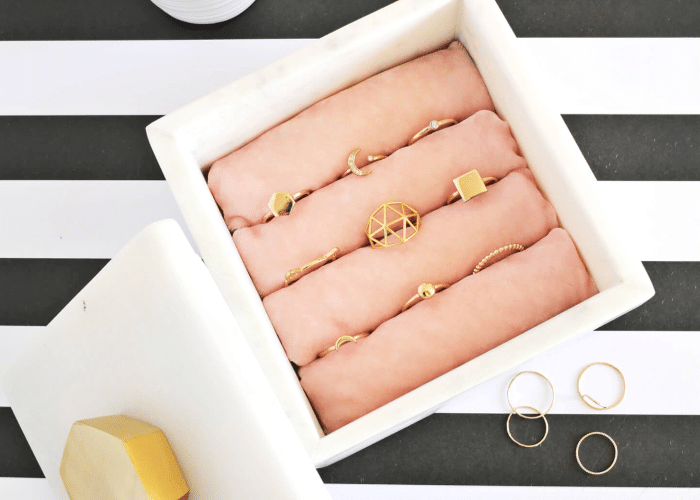 1. Make any box a jewelry box with just a few basic supplies, from A Beautiful Mess. I love that you can use this tutorial for literally any size you need!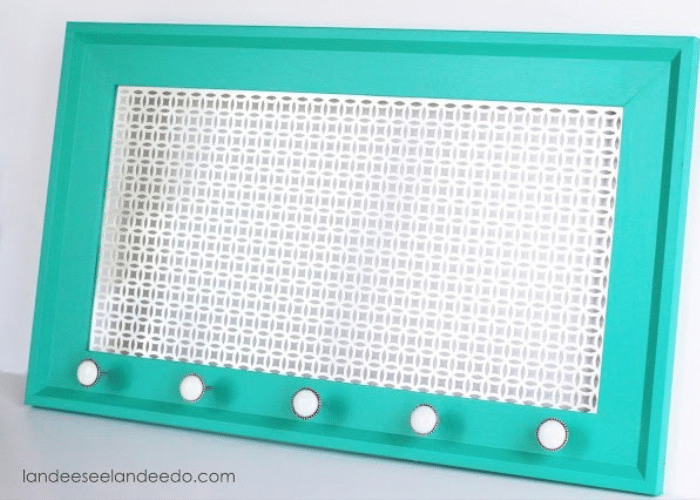 2. A DIY Jewelry Organizer made from a decorative metal sheet, from Landee See, Landee Do. I've made one similar to this in the past. It is easy to make and super functional.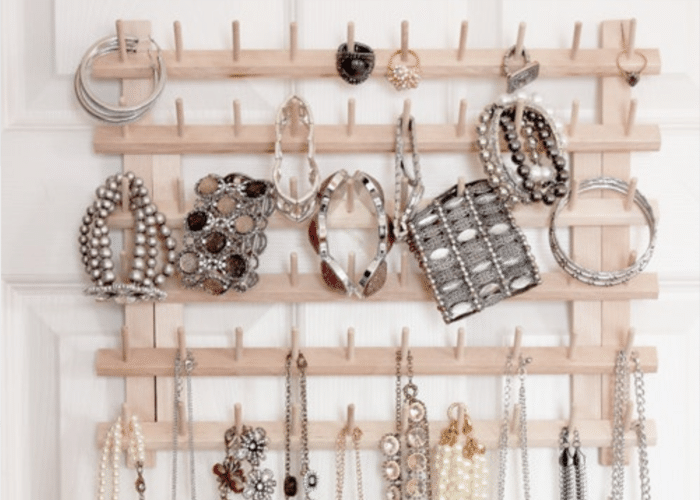 3. Make a Jewelry Organizer from a thread rack, from One Good Thing by Jillee. She hung hers inside her closet with Command Strips! (My kind of DIY project!)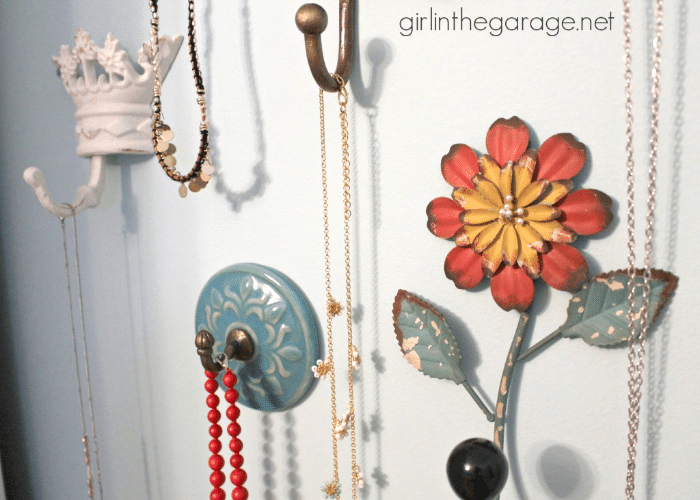 4. Turn some decorative wall hooks into your jewelry storage, from A Girl in The Garage. I love the eclectic look and colors of this one. It truly becomes a piece of art, and you can fill whatever space you need!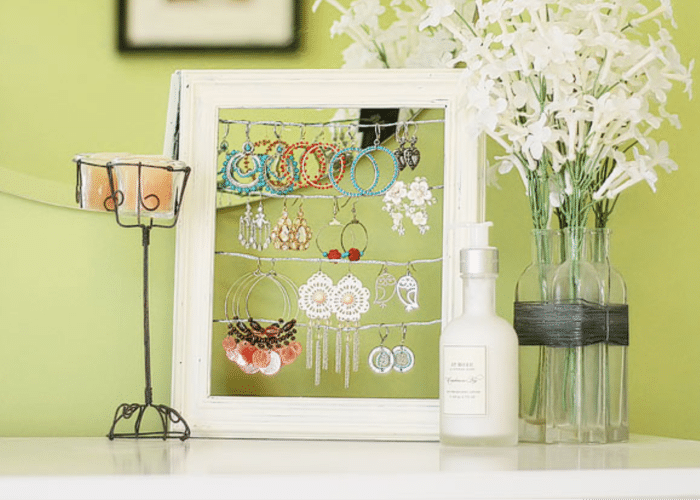 5. How to Make a Dangly Earring Display, from Kevin and Amanda. Never lose a pair again, and it looks so pretty on a dresser!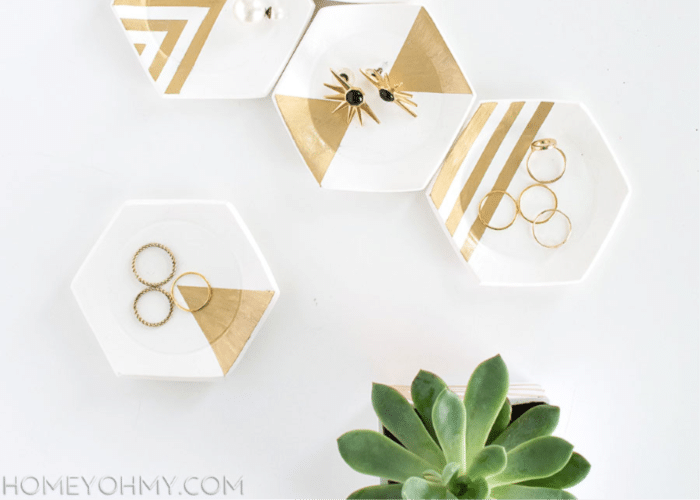 6. Learn how to make chic Hexagon Ring Dishes from Homey Oh My. The process of this one fascinates me! You'll never guess what you start with!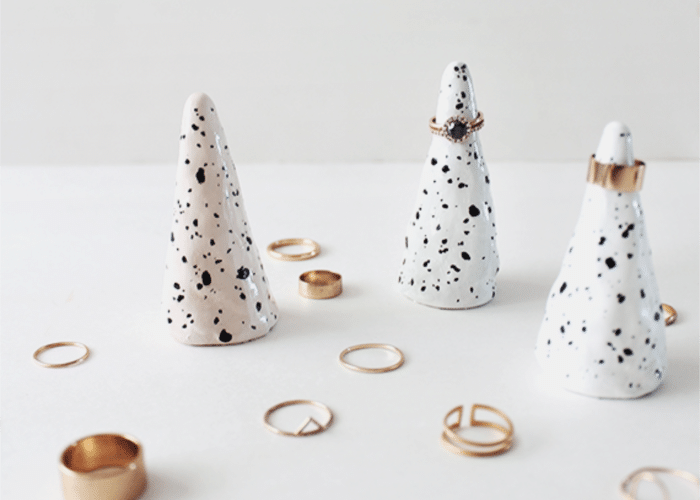 7. DIY Faux Ceramic Ring Cones from Almost Makes Perfect. This tutorial shows you how to get a ceramic-look using polymers clay!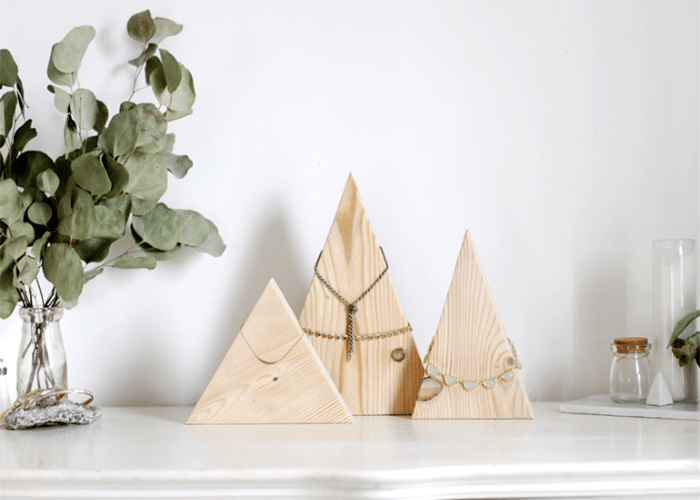 8. If you're tired of trying to untangle those knotted necklaces in your dresser drawer, make a few of these mountain necklace displays, from The Merry Thought. They will not only keep your necklaces organized, but they'll also add a bit of beauty to your space as well!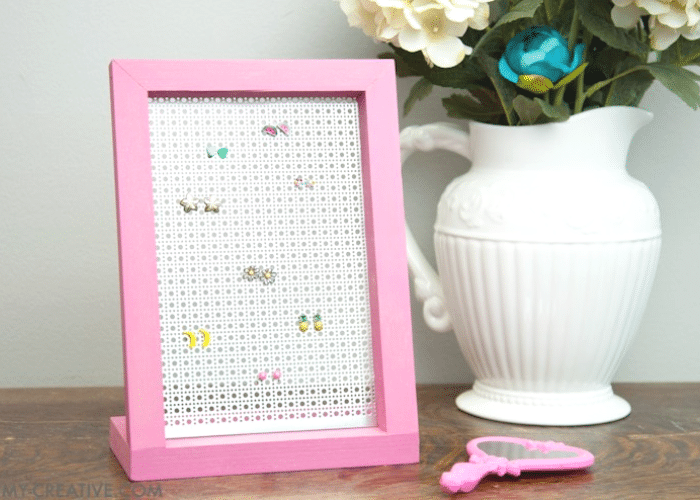 9. This easy DIY Jewelry Display for Earrings is a simple woodworking project made with the most basic tools. From Oh My Creative.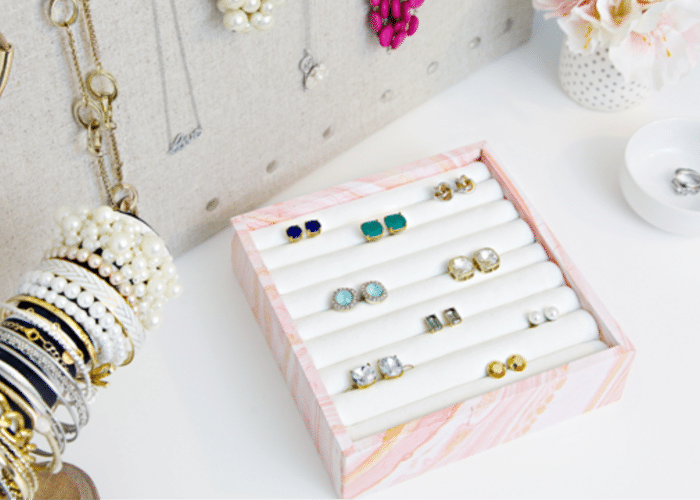 10. A budget-friendly project with a high-end jewelry storage look, from I Heart Organizing. (Isn't this one so pretty!)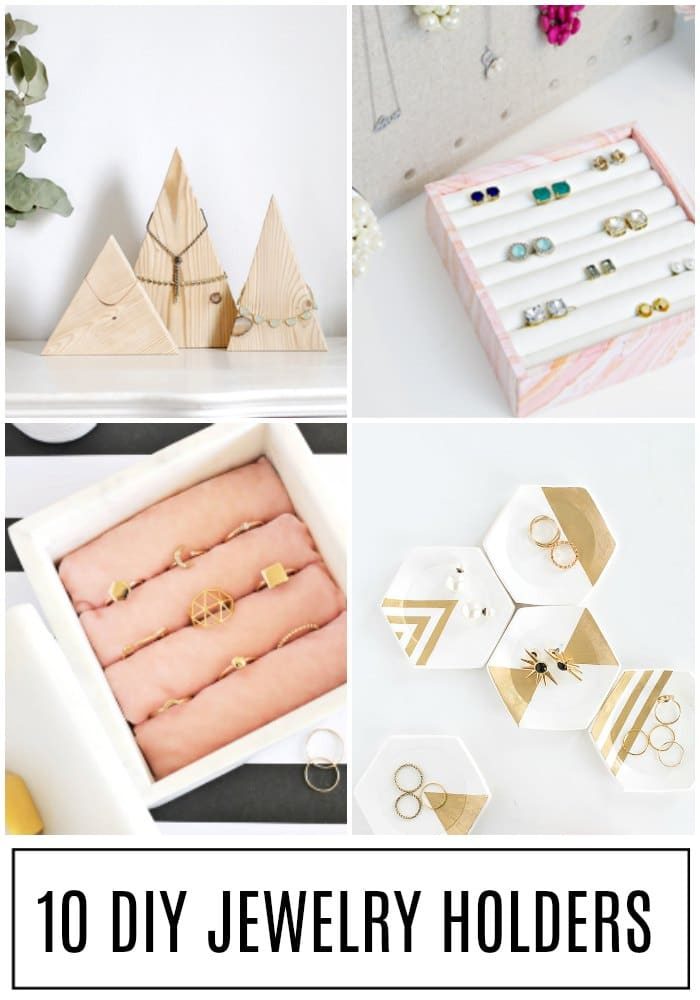 Have fun creating a new jewelry holder!