Grab a few budget-friendly items and some chocolate bunnies from the store and make this easy Easter Centerpiece!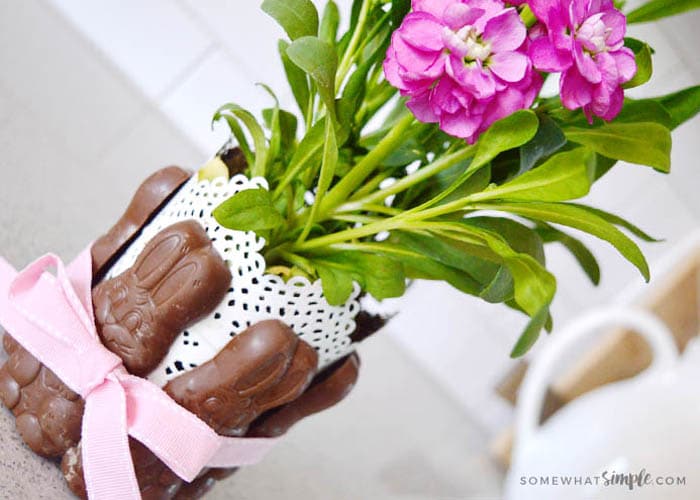 Easter has always been one of my favorite times of the year. The weather in Arizona is still pretty nice, which sets the perfect backdrop for our annual Easter Egg Hunt and family lunch. We've been doing this the Saturday before Easter since I was a little girl – and now with kids of my own, we have carried on the tradition. Grandparents, siblings, cousins, and friends all gather together and plastic Easter eggs are hidden throughout the yard. All the kids line up with their baskets and on "GO!" the hunt begins!
This year the Easter Egg Hunt will be at my home, which means I am also in charge of lunch. Because there will be bunch of us eating, I'm keeping the meal simple, but I also want it to look pretty. Using 3 ideas we've shared on Somewhat Simple, here is the Easter tablescape I came up with. (Written details and links are included below the video, so keep scrolling for more!)
I love a clean, fresh place setting that you can make in less than a minute!
Links to our Easter Printbales –
And here is the written tutorial for the darling chocolate bunny Easter centerpiece –
Easy Easter Centerpiece
MATERIALS –
pot
pretty Easter flowers
rubber band
ribbon
chocolate bunnies
DIRECTIONS –
Put the rubber band around your pot.
Unwrap the chocolate bunnies and stick them under the rubber band around the pot.
Tie a ribbon around the pot to hide the rubber band.
Place Easter flowers, wheat grass, or any other beautiful Spring plant inside the pot, and enjoy!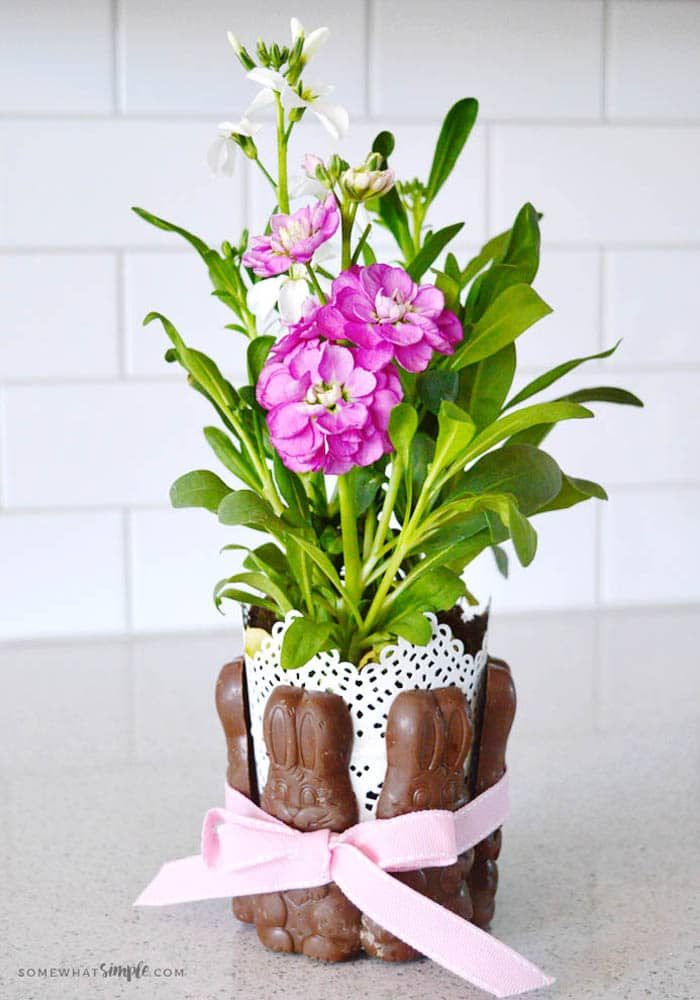 So simple and beautiful!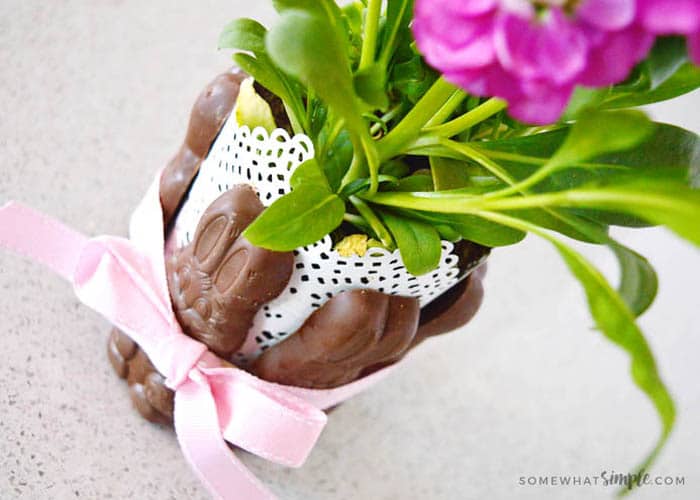 Love how the ribbon hides the rubber band – which is the secret to making this easy to change out!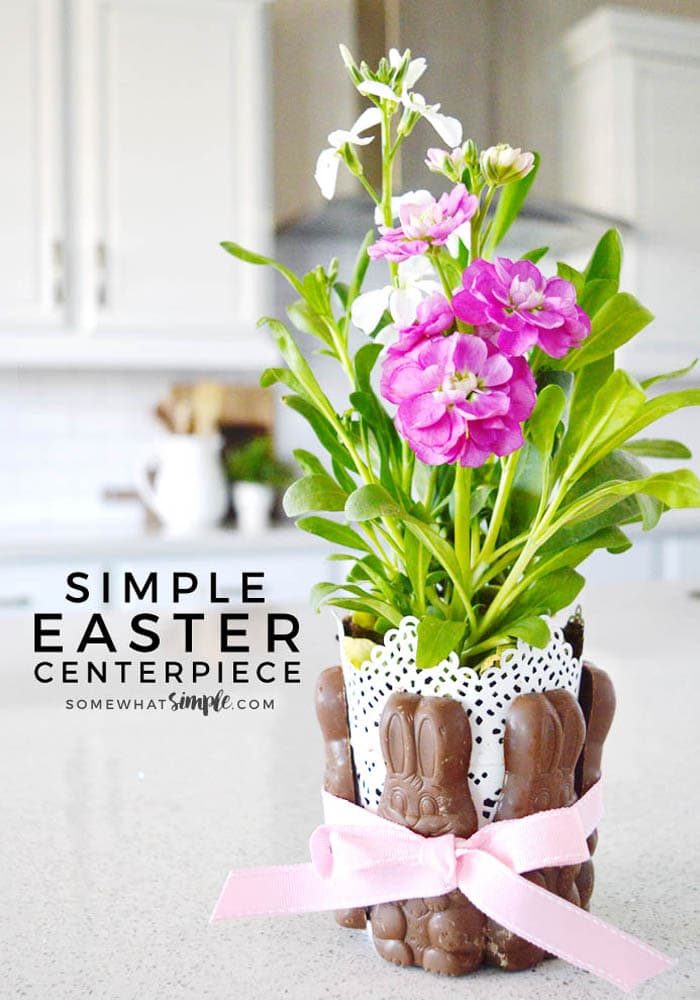 Happy Easter!