Easter Quote – Free Printable
A printable message of hope, peace, and love! Download and print our favorite Easter quote to display in your home or office!
Here are a few more of our favorite Spring + Easter ideas – 10 Favorite Easter Crafts and Treats, Gumdrop Wreath, and Creative Easter Party.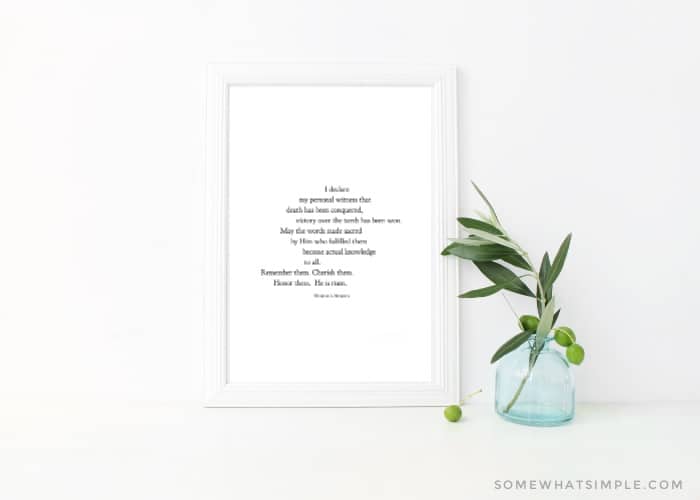 Easter is such a special day, but sometimes we get caught up in the commercialized versions of this holiday and forget the real reason this day is so important. With today being Easter, I wanted to share a video my church put out several years ago that I absolutely love! It teaches about the real meaning of Easter and the Christian beliefs of Jesus' role as the Savior of the world.
I Declare my personal witness that death has been conquered, victory over the tomb has been won. May the words made sacred by Him who fulfilled them become actual knowledge to all. Remember them. Cherish them. Honor them. HE IS RISEN.

– Thomas S. Monson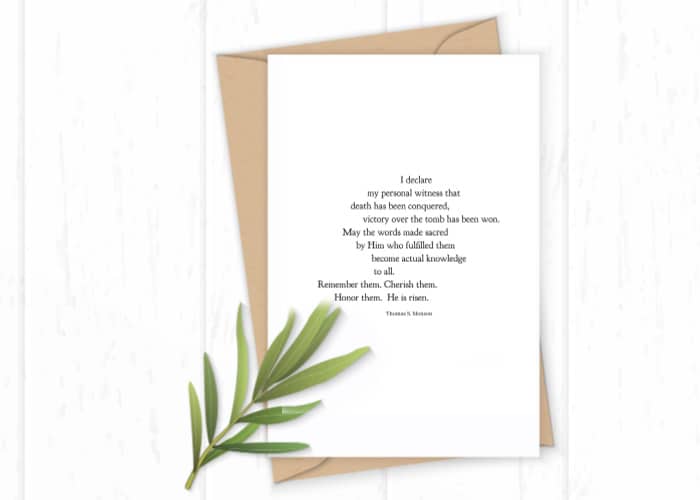 Free Printable
Enter your name and email address in the form below and a pop-up window will appear with the free printable for you to download.
I'm grateful for the knowledge that He atoned for my sins and He died so I can live again – together with my family and my loving Heavenly Father.
I know He lives because I can feel His love.
And when I am having a crazy day,
when I get discouraged,
and mad,
and even when I fail,
He is there for me.
My comfort. My strength. My Savior.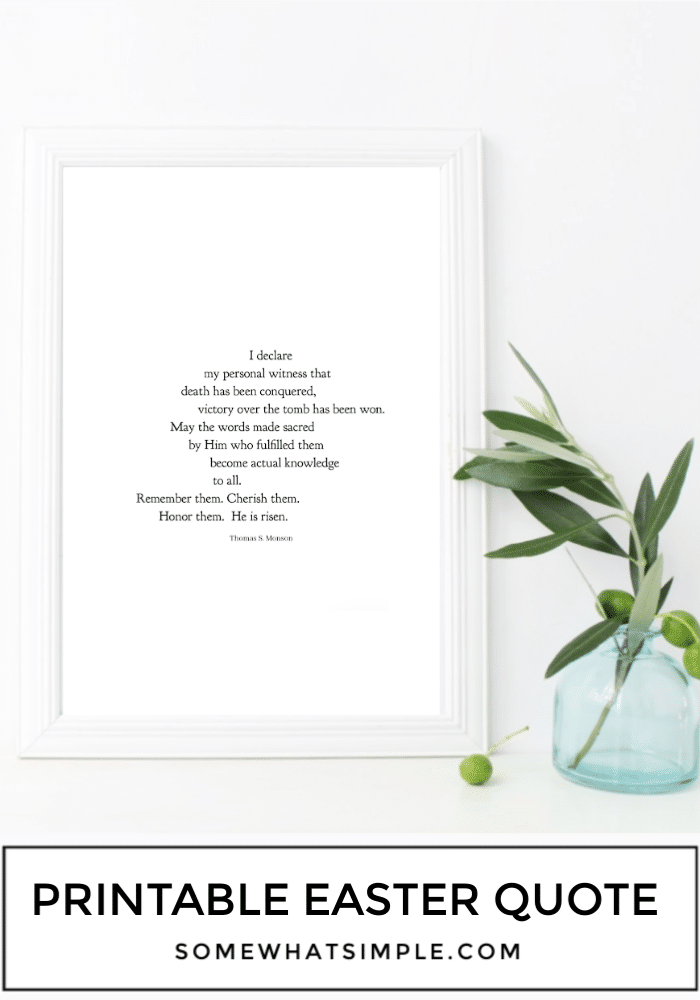 I've joined with several of your favorite bloggers to share our beliefs and why we are LDS. If you're interested, click HERE for more information.