How to make a gumdrop wreath in 60 minutes or less! This simple little wreath looks darling and is absolutely perfect for every season and celebration!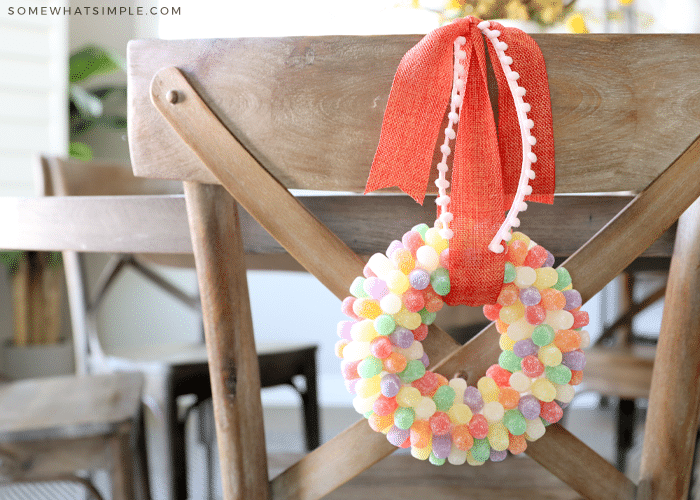 The first gumdrop wreath I made was for a birthday party nearly 10 years ago. It was shortly after that party that I realized how versatile these darling wreaths are! They look colorful and fun in the spring, they look bright and fresh in the summer, they look cozy and inviting in the fall, and they look sweet and nostalgic in the winter. Whether you're decorating for a special birthday, for Easter, or for Christmas, this wreath is absolutely perfect!
How to Make A Gumdrop Wreath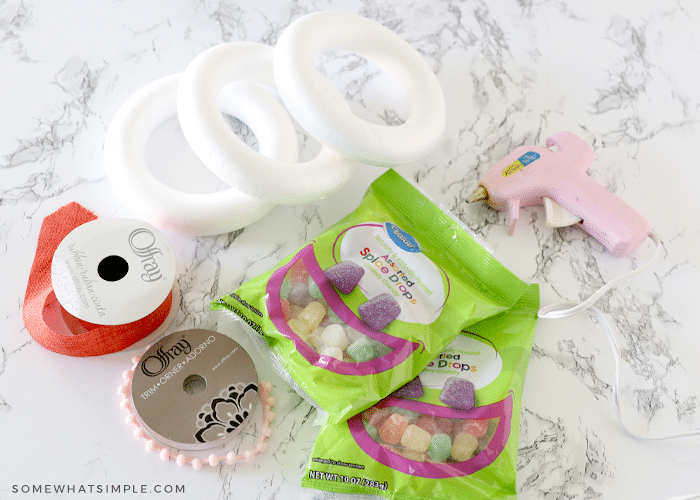 MATERIALS –
wreath form – for my mini wreaths, I used these 5-inch styrofoam wreath forms, and they looked so cute!
gumdrop candies – I used 2 bags per mini wreath
hot glue gun & glue sticks
ribbon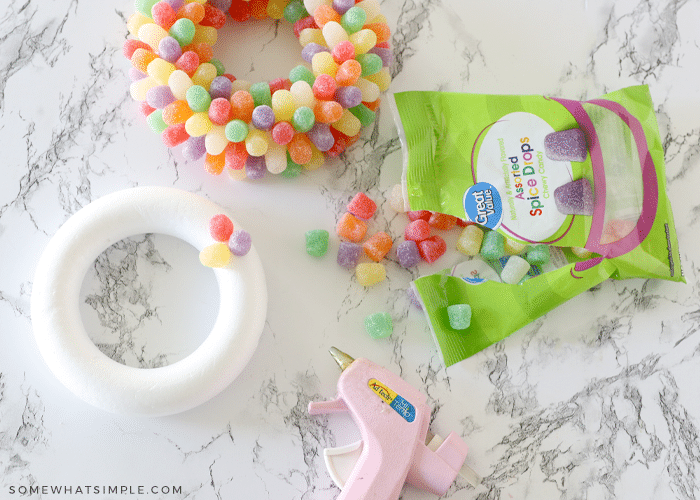 DIRECTIONS –
Place a small amount of glue on the bottom of the gumdrop and then stick it to the wreath, pressing firmly to secure.
You can place the candies in whatever color pattern and placement you'd like. When I first started gluing mine down, I was placing them in rows, but I didn't love the big gaps between the rows. I ended up starting over and glued them in clusters of three (as pictured above). The clusters seemed to make the wreath look nice and full.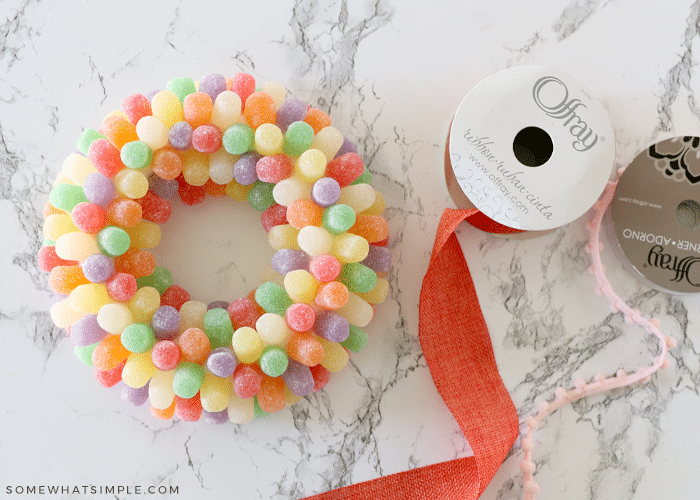 Loop a long ribbon around the top of the wreath and hang it on your door, your windows, or on the back of a chair!