Health and Wellness Printable Pack
Set goals, schedule regular appointments, and track your progress towards a healthier life! Our health and wellness printables are a great way to take a proactive approach to your physical and mental health!
We partnered with Dr. Leila Peterson from Prescribed Health to create this Preventative Health Checklist. If you're in Arizona and looking for a great family doctor, we totally recommend Dr. Peterson! Call her office today to schedule an appointment!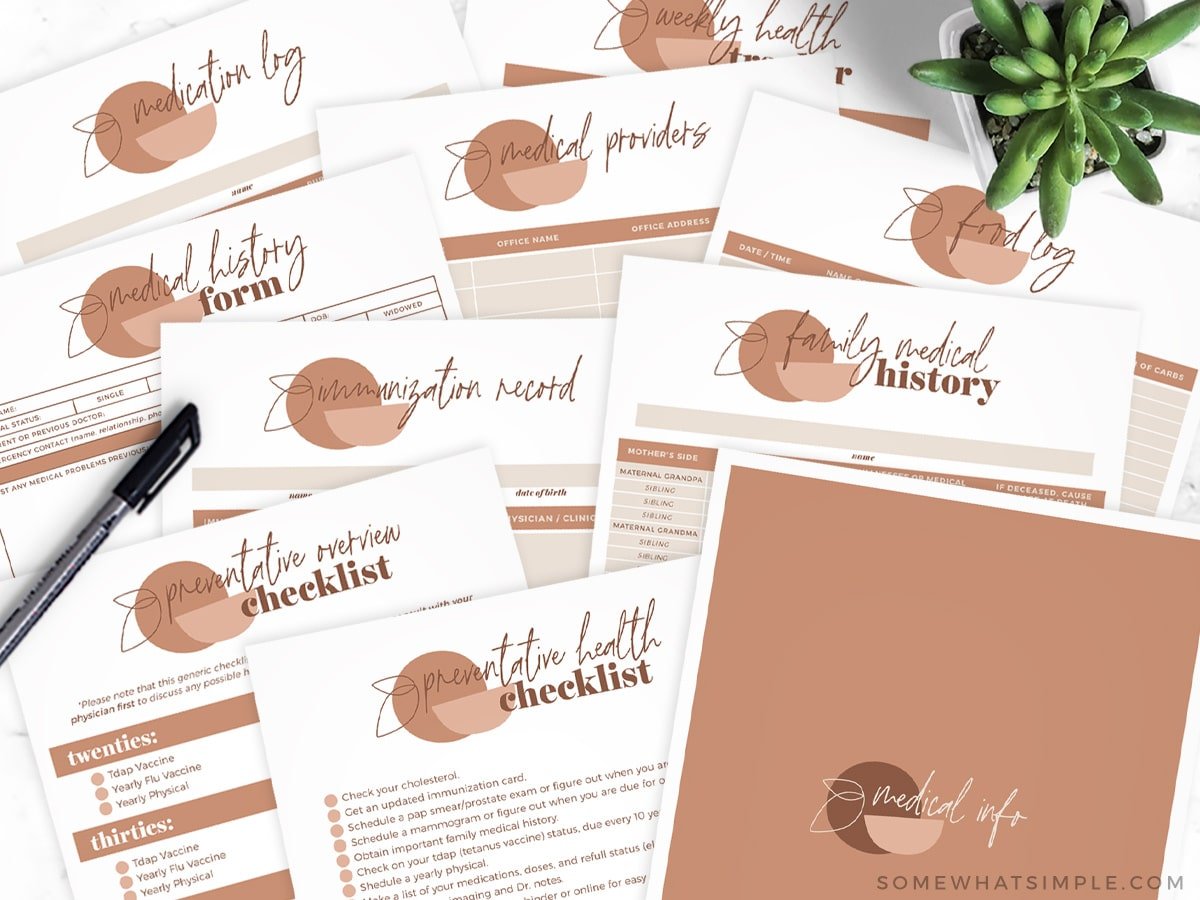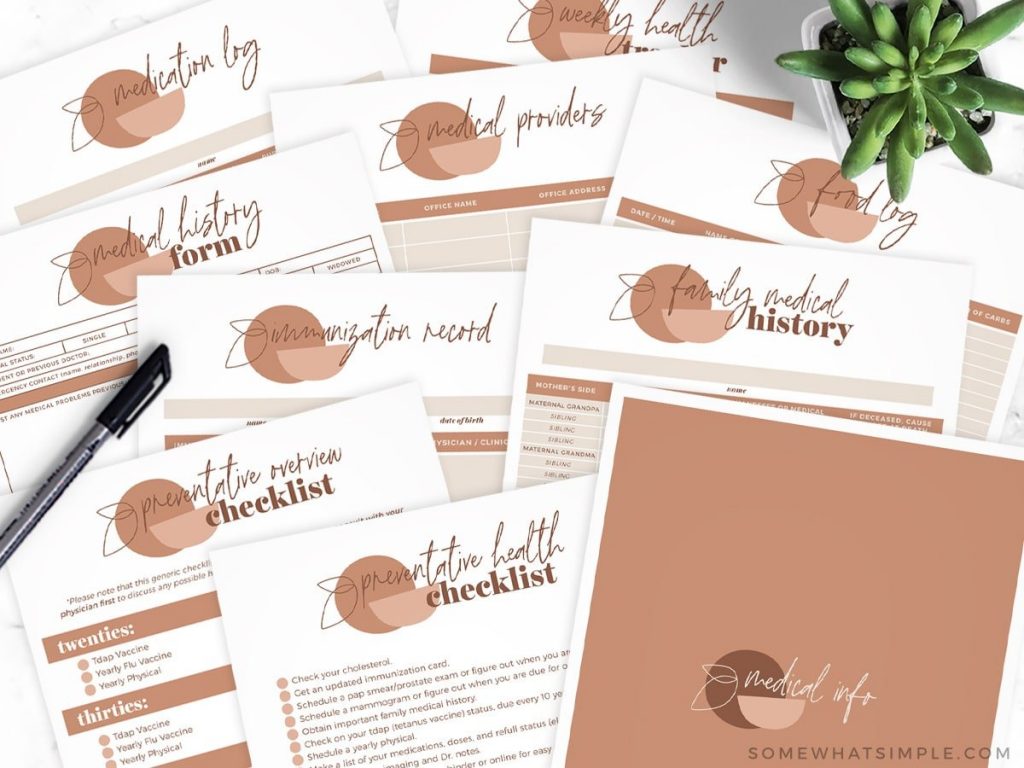 Health and Wellness Checklist
August is Preventative Health Month, which means now is the best time to start being proactive about your health and well-being. If the thought of that sounds scary or overwhelming, we're here to help!
With the help of our favorite family doctor, we created a printable Preventative Health Checklist, complete with SIMPLE things you can do each day of the month. The checklist has tasks like –
schedule a mammogram or find out when you're due for one
drink 8 glasses of water a day for a week
buy sunscreen to keep in your car or purse for easy daily use
get your eyes/vision checked
schedule exercise and form a regular exercise routine
complete a medical ID on your phone
…. and several more!
AND, to make it EVEN EASIER, we made a few more sheets to print out to help you complete ALLLLLLL of the items on the checklist so you can make your own Health and Wellness Binder! Here's what's included –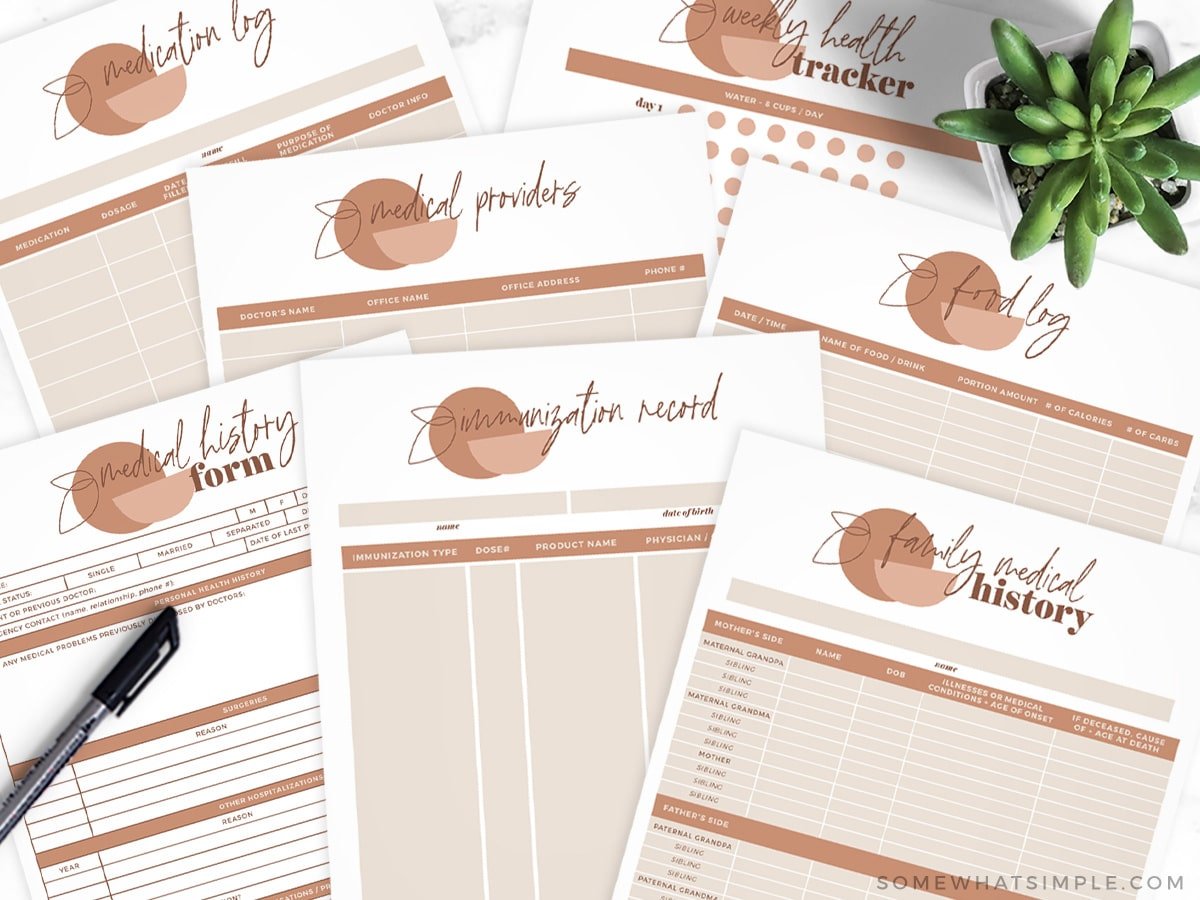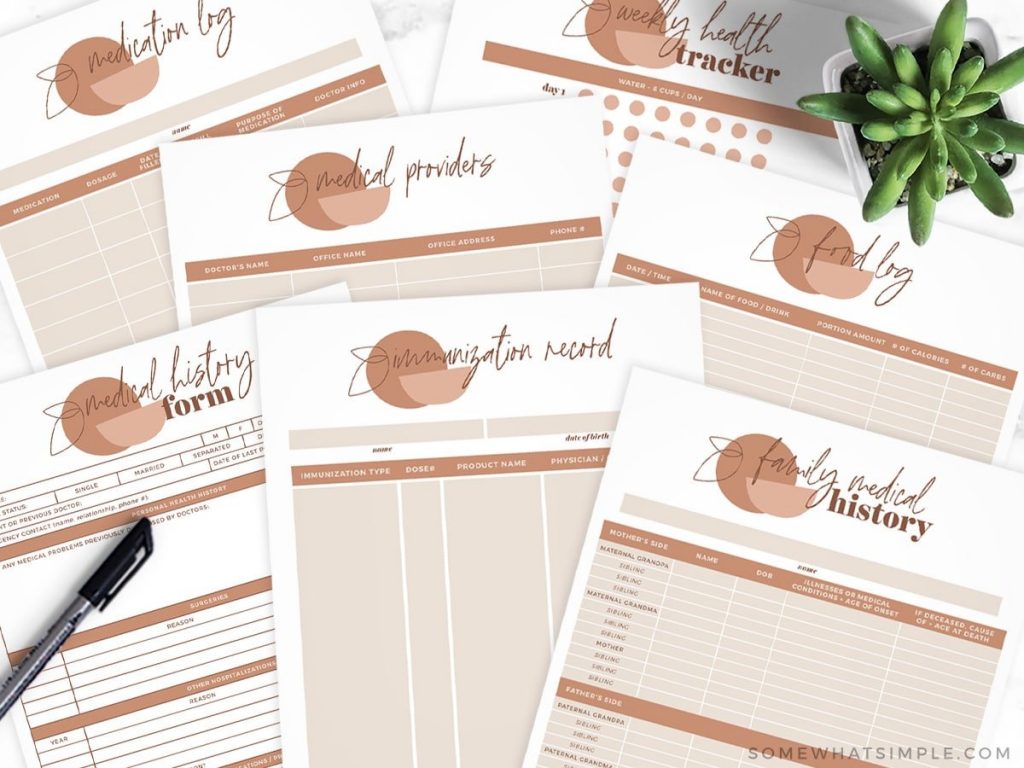 Health and Wellness BInder –
Preventative Health Checklist – everything you can start working on TODAY!
Preventative Overview Checklist – things to schedule based on your age.
Weekly Health Tracker – track your water and vegetable intake, as well as your sleeping goals.
Food Log – track what you're eating and make improvements.
Medication Log – list everything you're taking, how often you take it, and when you're due for a refill.
Medical Providers – list all your doctors and providers so you have their contact info all in one spot.
Medical History Form – track any past medical procedures, symptoms, and treatments.
Immunization Record = make sure you're up to date on all your vaccines.
Family Medical History – track your family's past conditions
Binder Cover + Notebook Tabs – to make everything match and look pretty 🙂
Ready to take control of your Health + Wellness?
Download the printable pack below and get started!