A much-needed laundry room refresh that brought calm and coziness to our space without breaking the bank!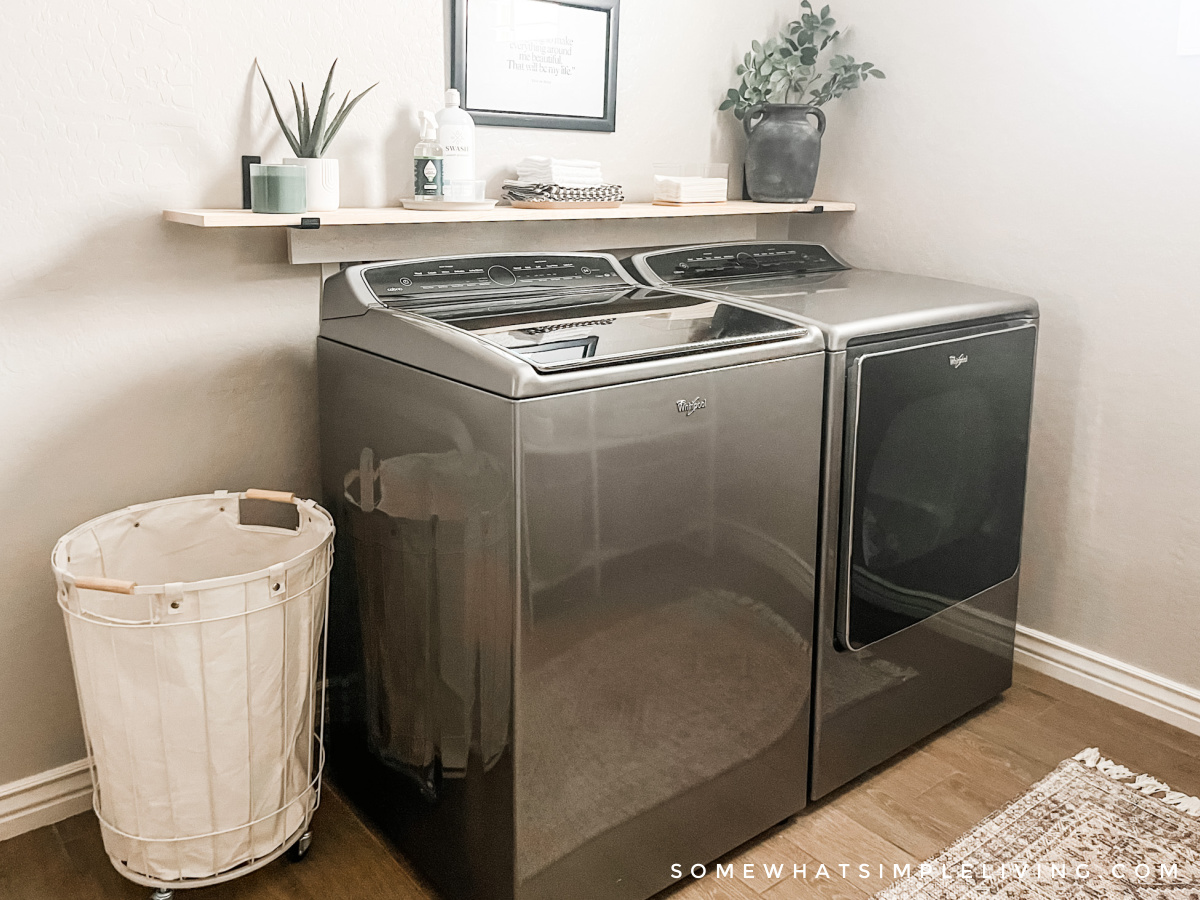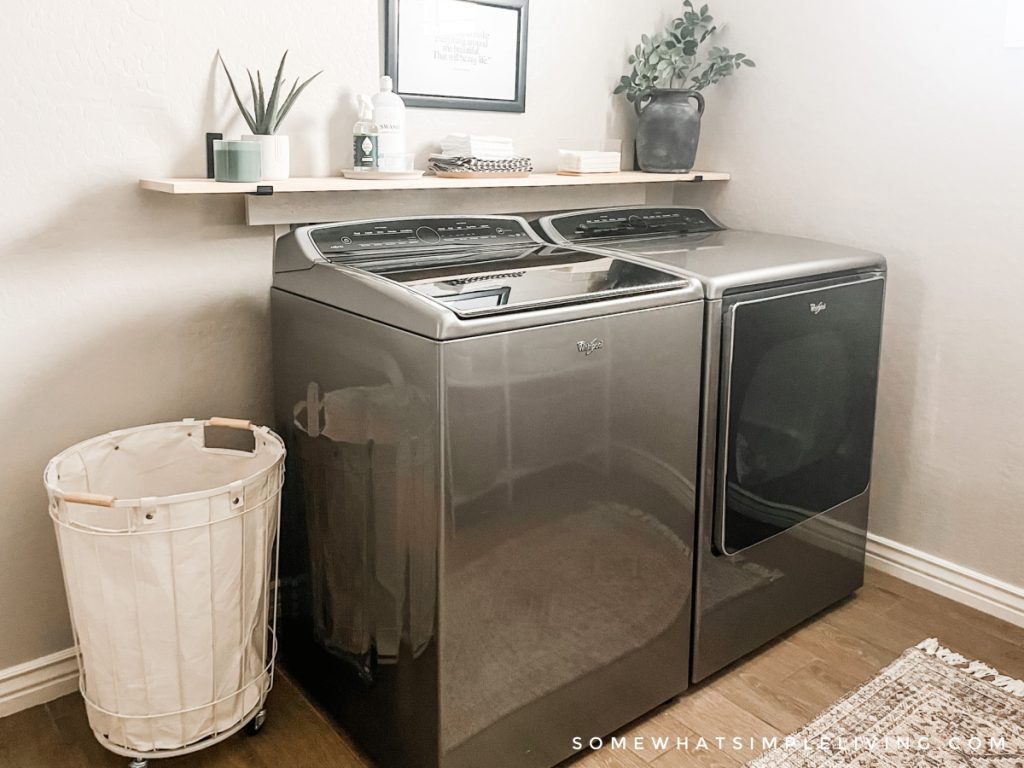 In every home, the laundry room serves as a vital hub where the magic of cleaning and sorting takes place. Often, this space is overlooked, but a little love and attention can transform it into a stylish and functional area.
Today I'll take you on a tour through my laundry room after a recent update, and I'll share the printable sign I designed to add the perfect personal touch!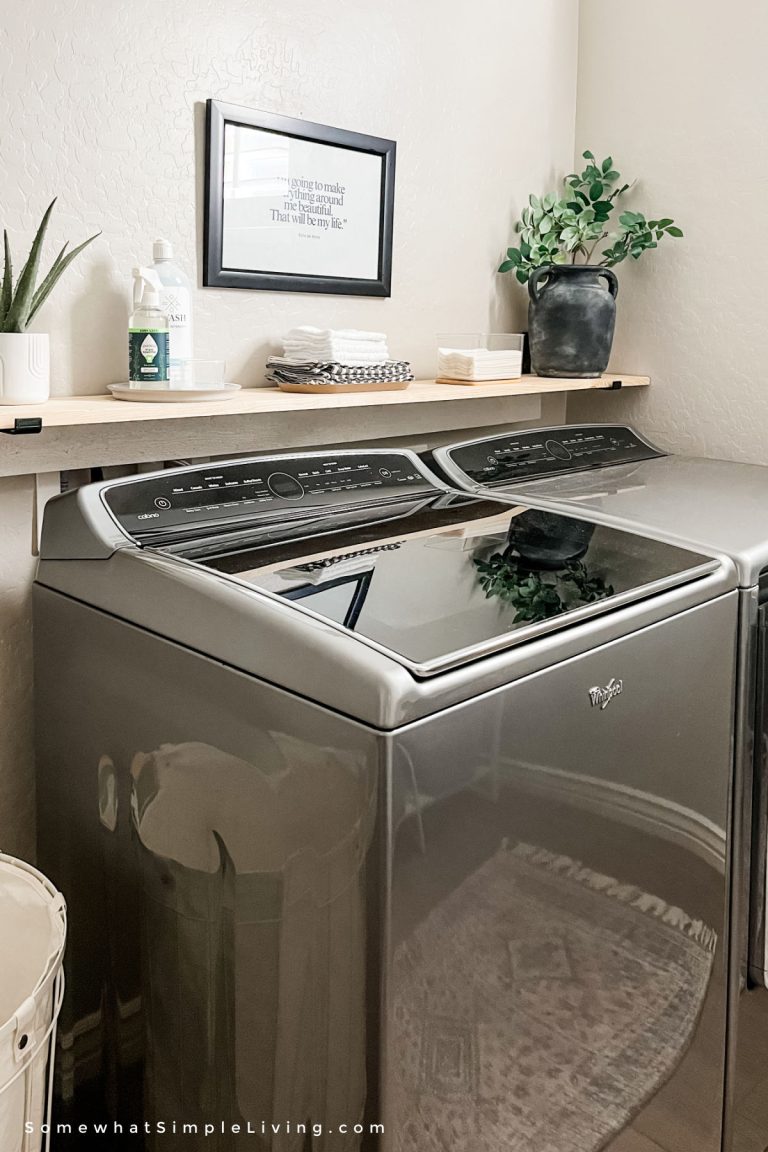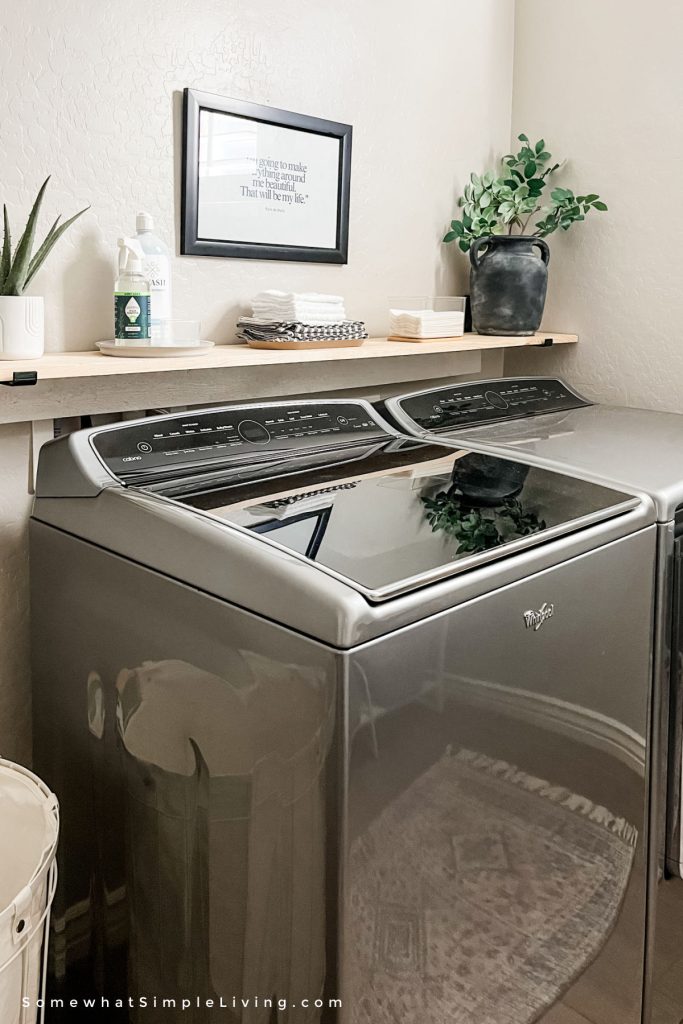 Laundry Room Update: Functionality Meets Aesthetics
1. No Cabinets, No Problem!
The goal when we moved into this house was to someday line the empty walls with cabinets, lockers, and as much hidden storage we could fit. As you can imagine, this dream came with a hefty price tag!
Over the years, I have actually come to really love and appreciate blank space, and deciding to move forward with this project without the cabinets was the best choice! Blank space is beautiful!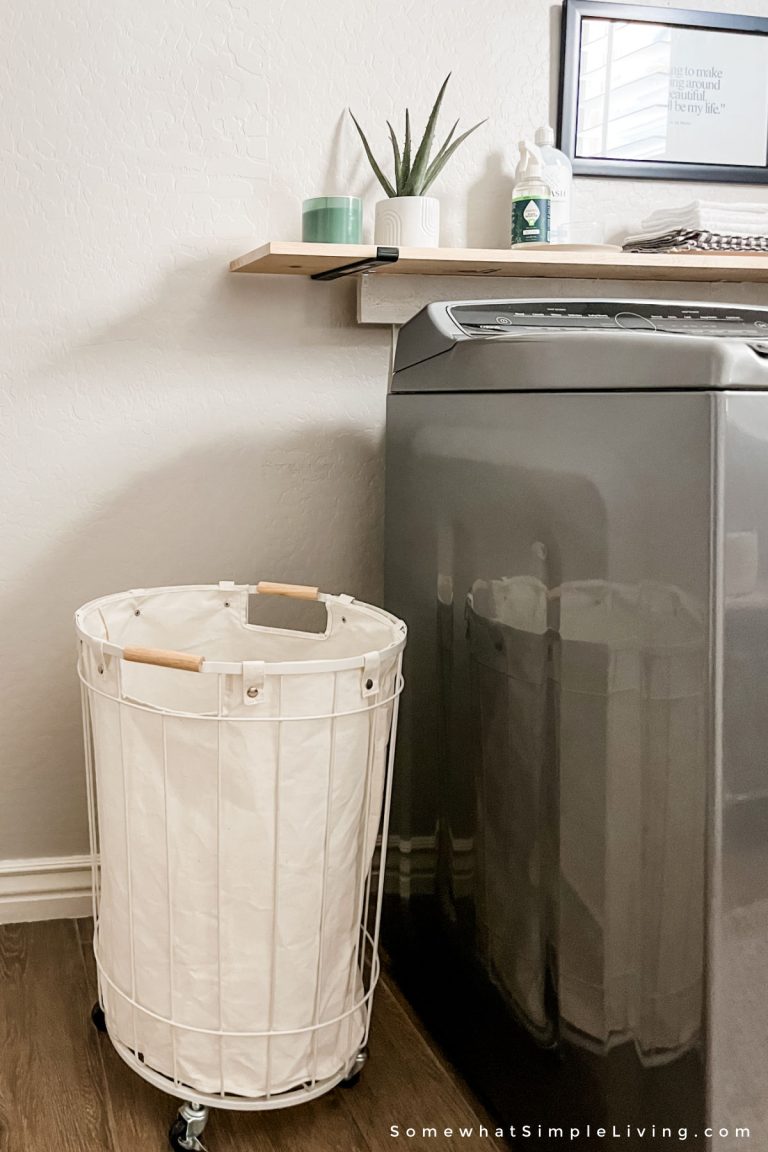 2. Floating Shelf
This floating wooden shelf was installed to provide additional storage space for laundry essentials, and to hide the laundry hook ups. (It might be my favorite addition to the space, and it was super easy to create!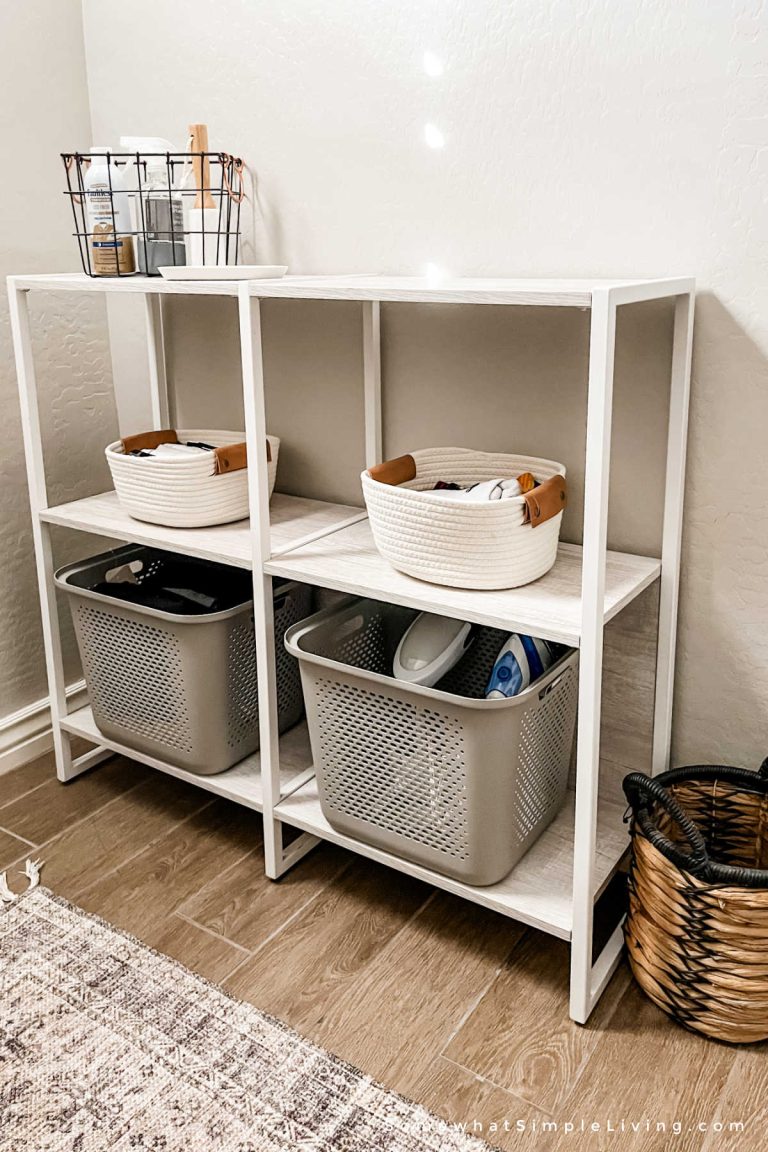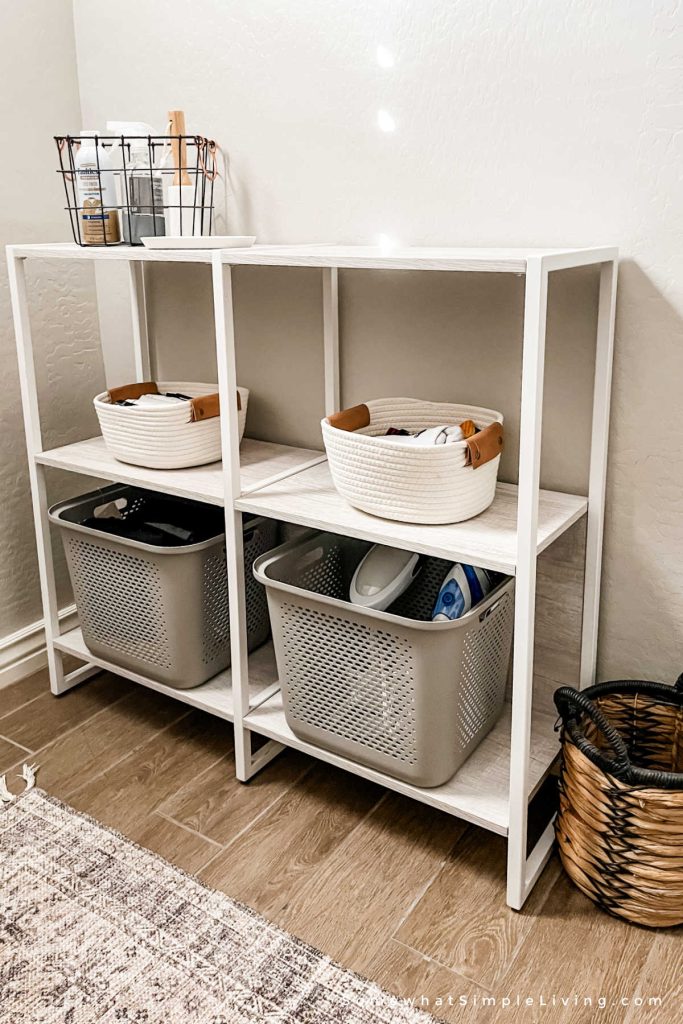 3. Organization Solutions
I incorporated storage baskets and bins to hide laundry items that aren't the cutest – our steamer, iron, rags, unmatched socks, etc. It's a simple yet effective way to keep everything in its place and create a clutter-free environment.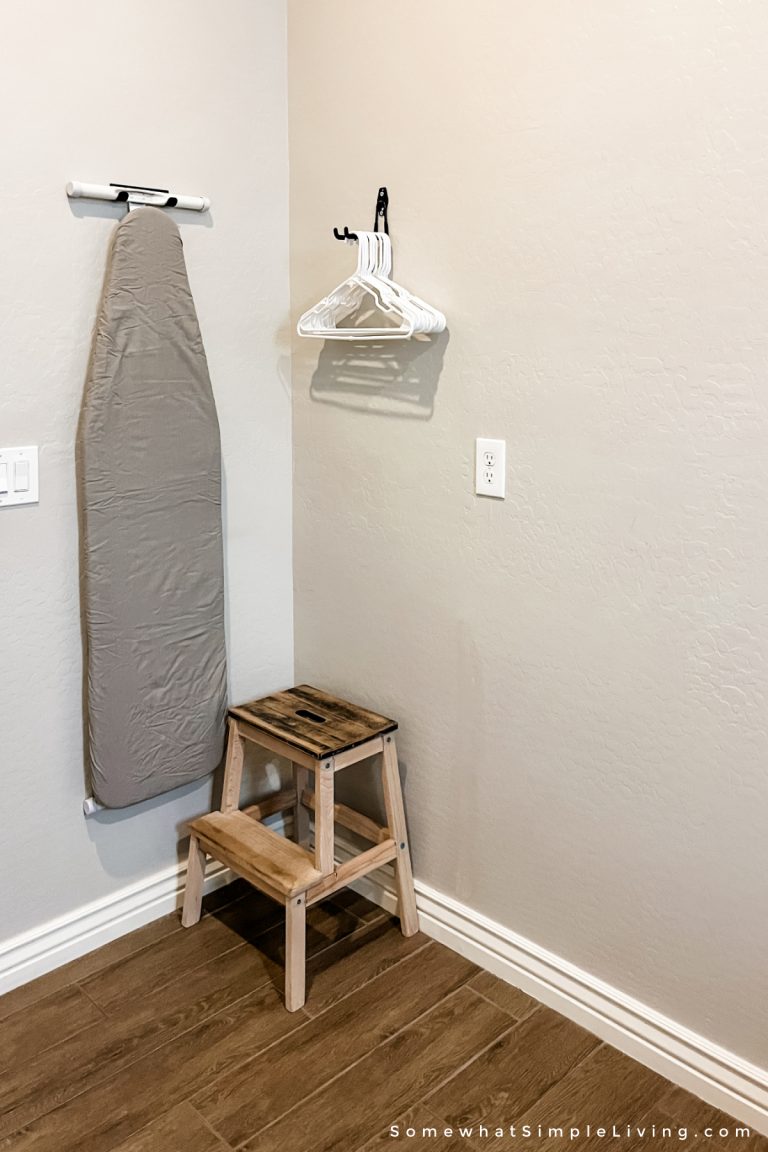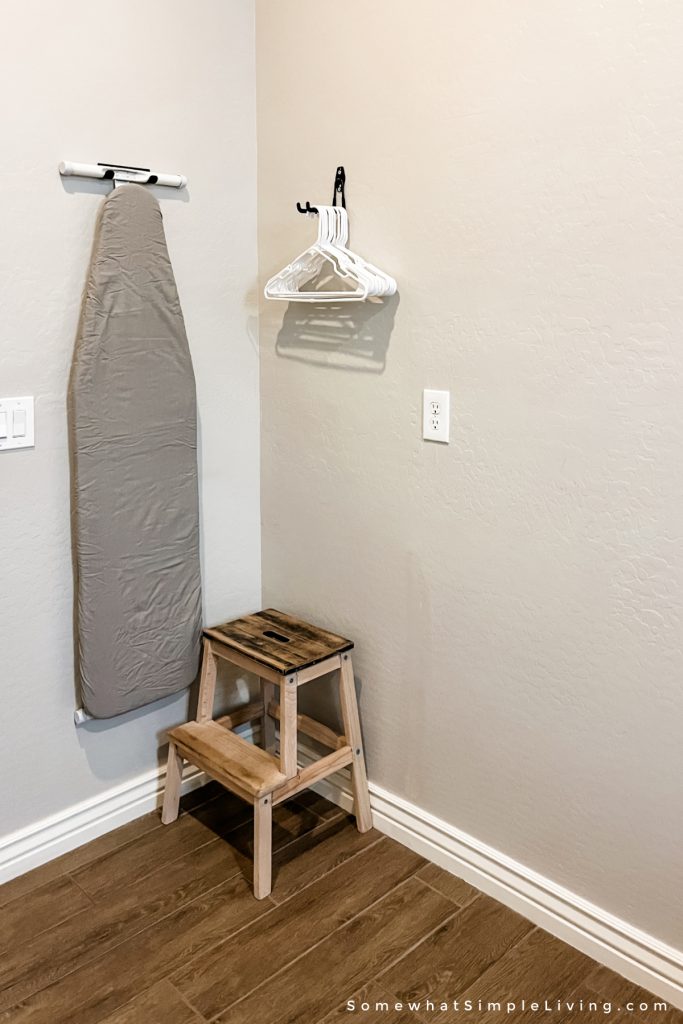 4. Everything off the Floor
I moved the ironing board to a hook on the wall and added another hook for spare hangers and as a place to use our laundry steamer. Clearing the floor sure opened up the space!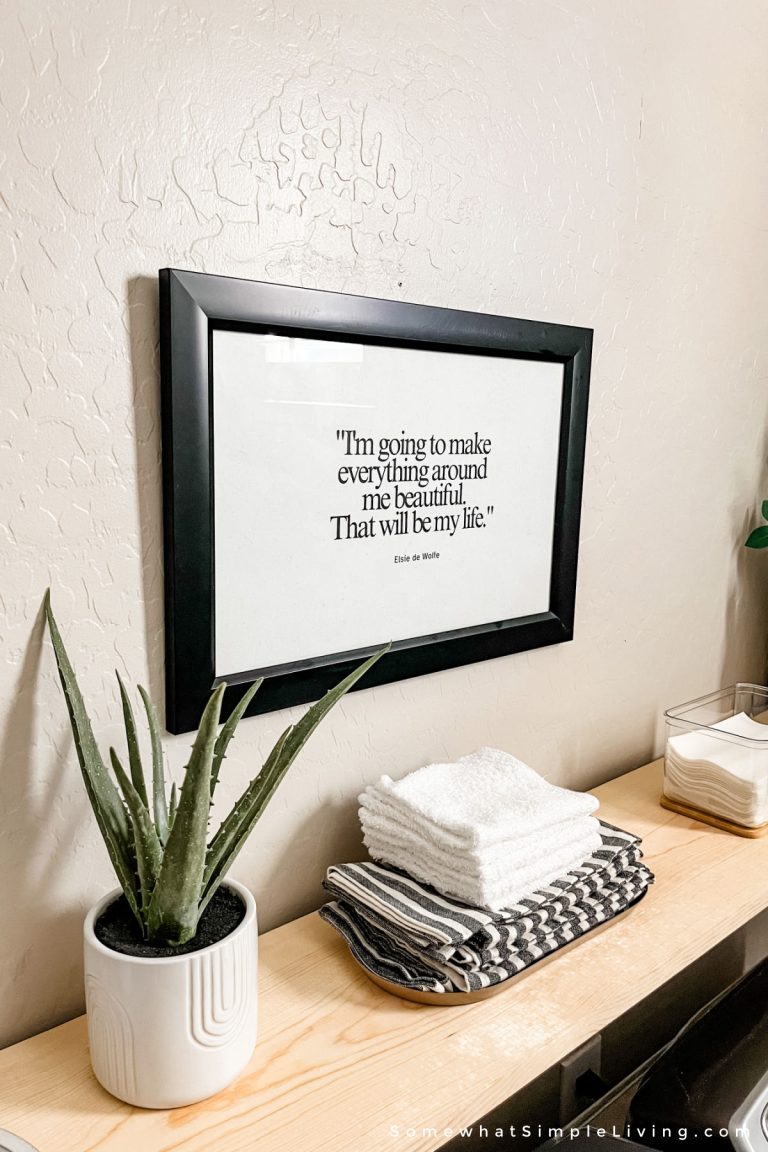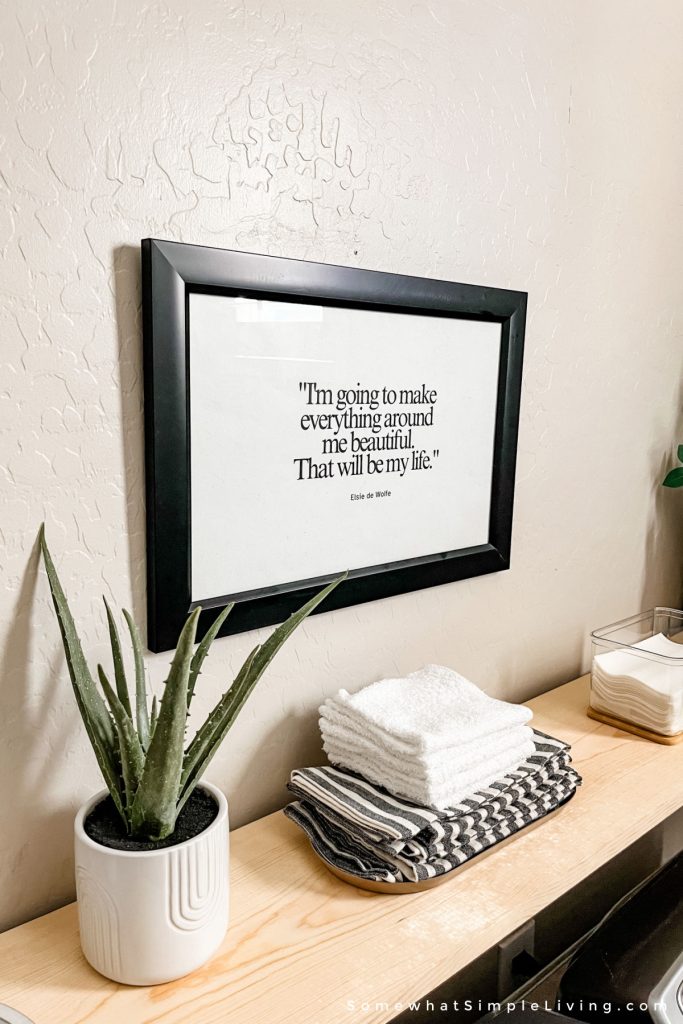 5. Framed Art
A laundry room update isn't complete without a personal touch! This quote has been a favorite of mine, so I created a printable version of it and framed it for my wall. I think it was the perfect addition to this space!
I'm going to make everything around me beautiful. That will be my life.

Elsie de Wolfe
Printable Sign
Download this sign to add a heartwarming element to your space. Print and frame it, then place it on one of the shelves or hang it on the wall to create an inviting and comforting atmosphere.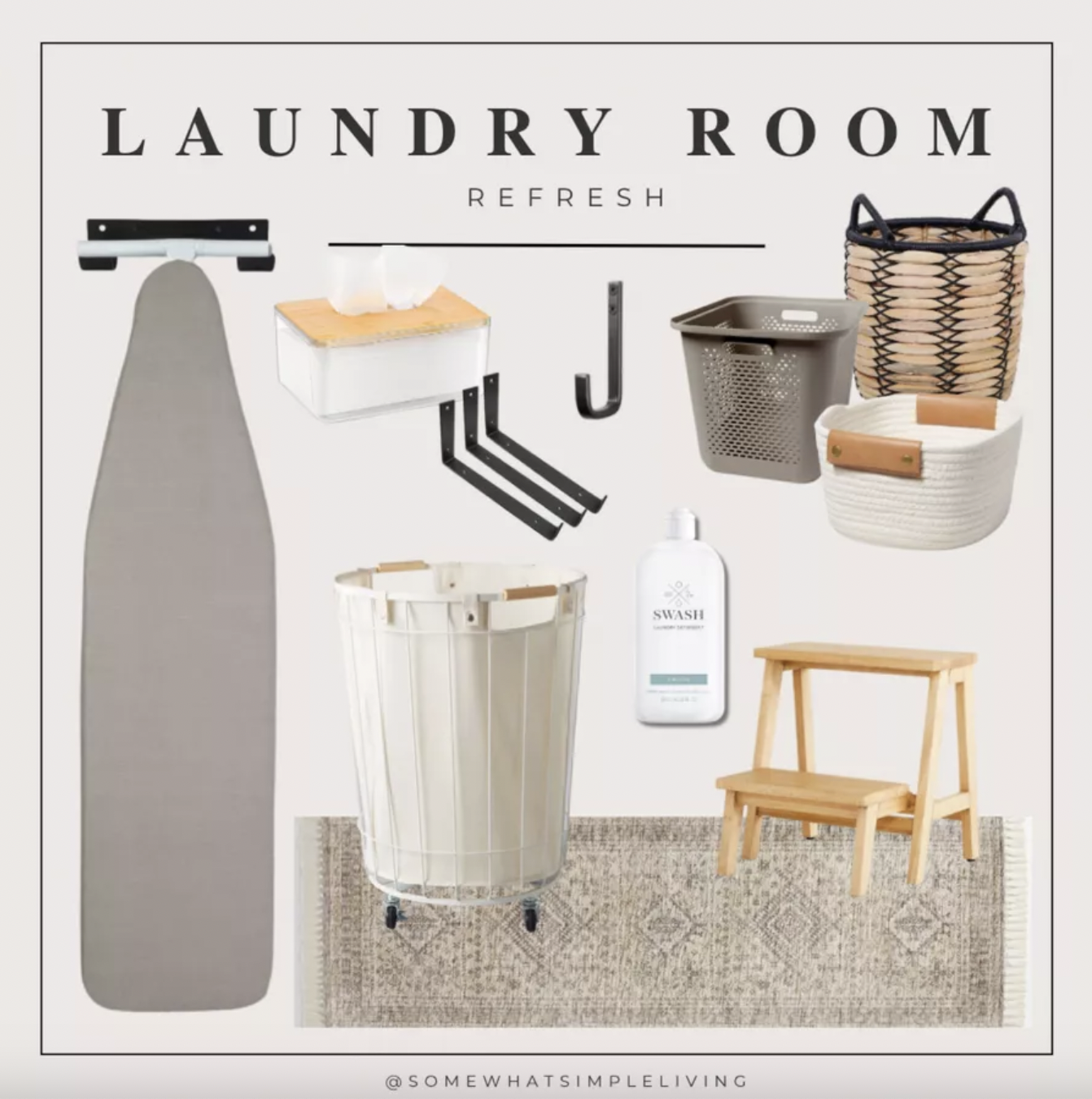 Laundry Room Links
Shop all the links in my laundry room by tapping the links below:
A laundry room update is not just about functionality but also about turning a mundane space into a little oasis of inspiration and comfort. By following these simple ideas and adding the printable sign, your laundry room can become a place where love and care meet the magic of clean clothes.