This leaf painting craft is an easy and fun art project to make with the kids this fall!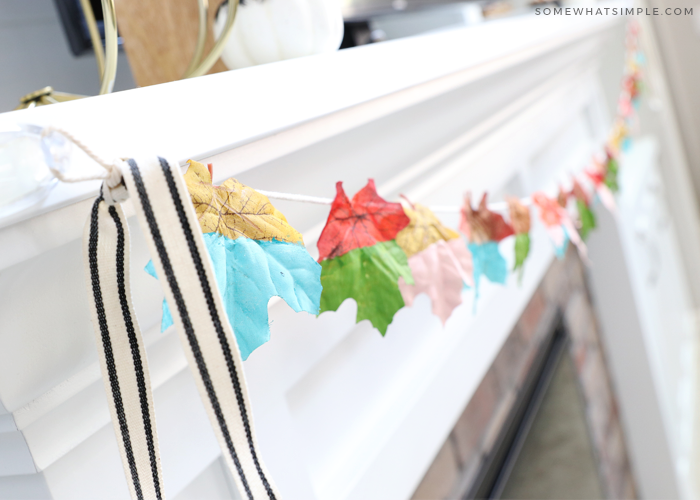 I've never been more ready for fall than I am right now! Phoenix has had record-breaking heat this summer, and it's been a bit rough, to say the least! I decided I'm going to start acting like it's fall and just try to ignore the fact that we are still having weather in the triple-digits. Maybe this will help trick my mind and improve my current mental state, hahaha!
A few days ago, I made this fun fall banner that involves painting leaves and stringing them up with some hot glue and twine. It was an easy, relaxing, indoor activity that is now looking so great on my mantel!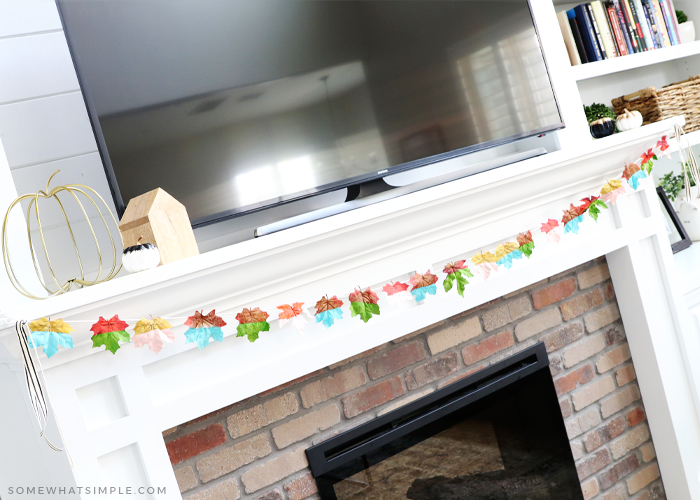 One nice thing about this leaf painting craft is that you don't actually need fall leaves to make it! You only need leaves – fresh, or fake. (I got mine at the dollar store!) This sure makes it nice for areas like mine that don't get a ton of fall leaves dropping until winter.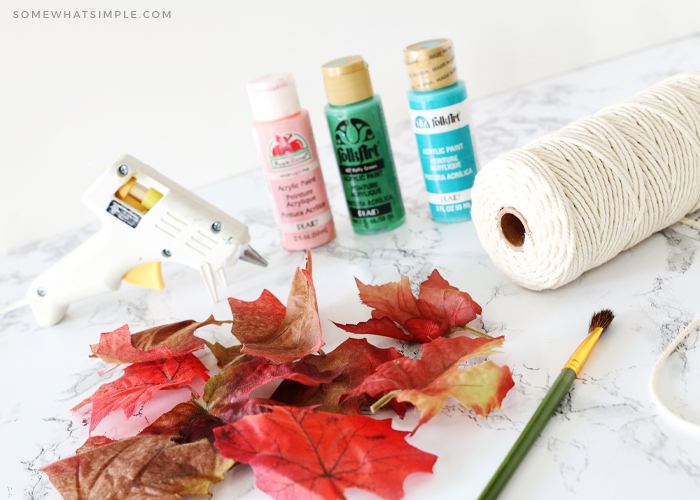 Colorblock Leaf Painting Banner
SUPPLIES:
leaves – fresh, dried, or fake
paints in the colors of your choice
paintbrushes (one for each color)
twine or ribbon
hot glue gun + glue sticks
DIRECTIONS:
Paint each leaf the color of your choice and then let it dry completely. I only painted half of each leaf, but you can paint as much as you'd like! Also, in order to have the most vibrant colors, I painted each leaf white where I wanted the color to be and let that dry before I went over it with the bright color.
Cut your twine or ribbon to the length of your choice.
Add a small dab of glue to the stem and then press it against your twine to secure it. Repeat with all leaves until you have a long string of them ready to hang.
Hang + Enjoy!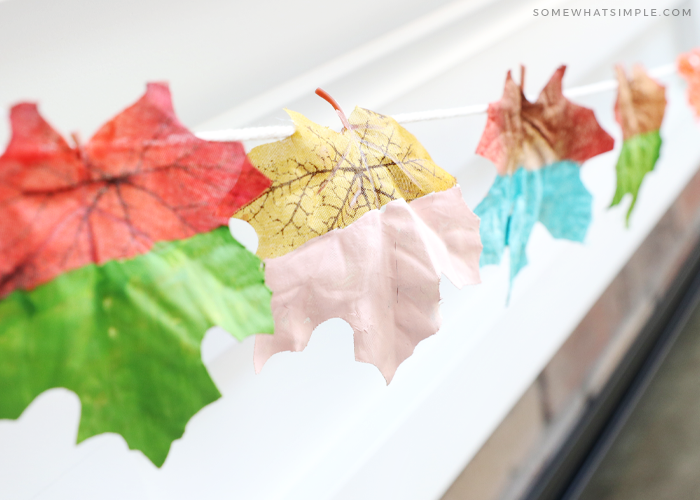 My kids loved painting the leaves so much they just wanted to keep going. This was definitely a fun fall art project for them, and I love how beautiful they turned out!