This ruffle wreath is easy to make and perfectly customizable. Make one for any holiday, season, or celebration in just a few minutes!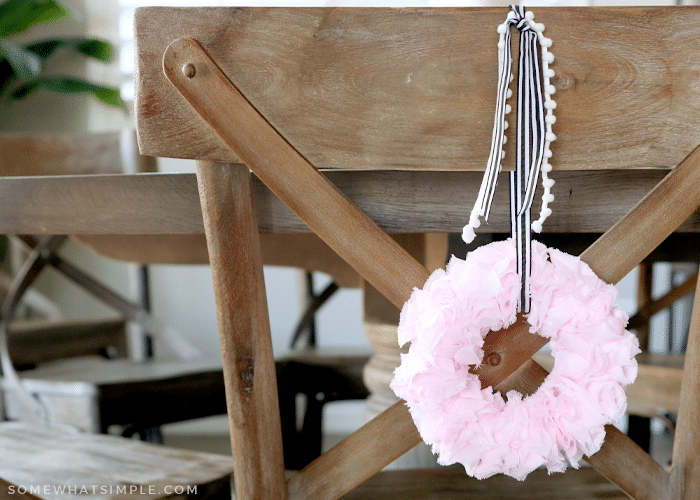 Sometimes I get an idea in my head, and when I actually make it, it looks nothing like I had hoped – does that ever happen to you? This was not the case with this mini ruffle wreath! It turned out just like I envisioned and I absolutely LOVE it!
The inspiration for this wreath came from a couple Ruffled Ribbon Topiaries that I made YEARS ago! They stood on my mantle one year for Valentine's Day and while definitely outdated nowadays, at the time they were adorable!
This darling mini wreath just might be one of my favorite DIY projects ever! It is so simple to create, and it's affordable, too! I bought the wreath form on Amazon and the ribbon from Walmart. The rest of the materials were from my sewing stash. So easy, right?
Here is how to make it –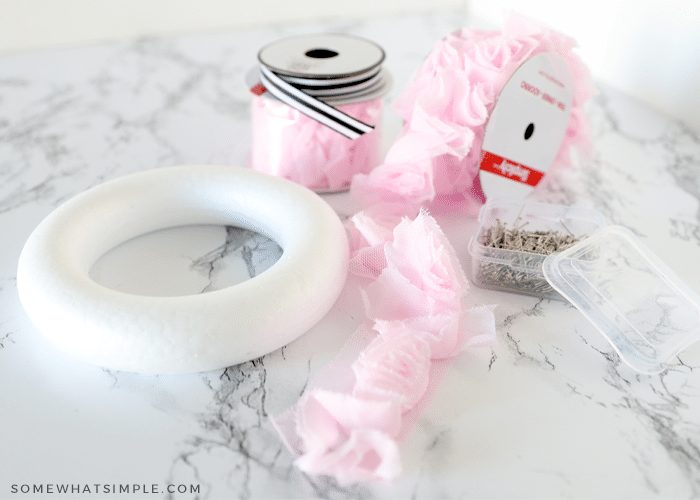 Mini Ruffle Wreath
MATERIALS –
2 yards of ruffled ribbon – you can make this yourself, or buy premade spools. I used this Chiffon Rose Trim that looks ruffly when scrunched together.
straight pins
5″ styrofoam wreath form
ribbon, to hang the wreath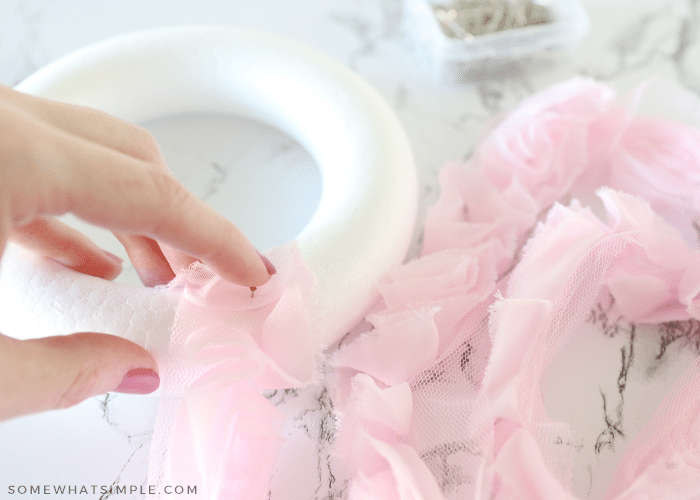 DIRECTIONS –
Wrap your ribbon once around the wreath form and secure it tightly by sticking a straight pin down through the ribbon and into the styrofoam.

Hide the pin by ensuring you place it really close to or under a ruffle.

Continue wrapping the ribbon until the whole wreath is covered, pushing the pins in random spots to secure it, as needed.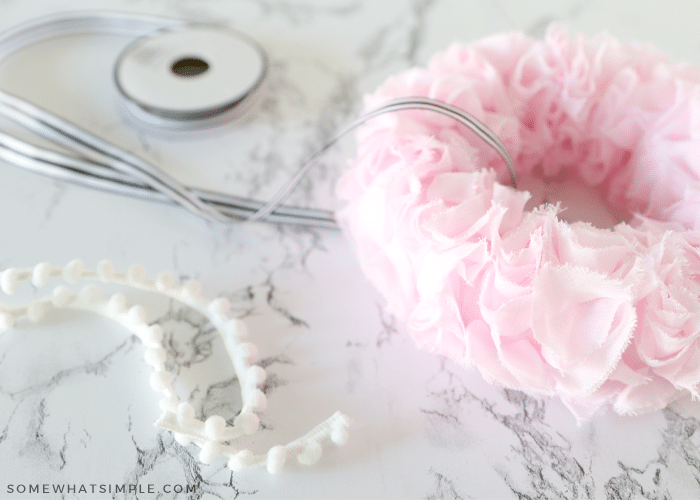 3. Loop some ribbon through the wreath, just long enough to hang it.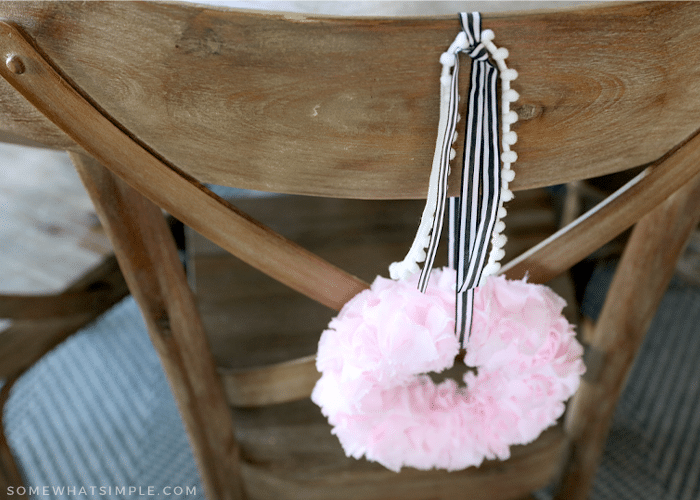 …and you're done!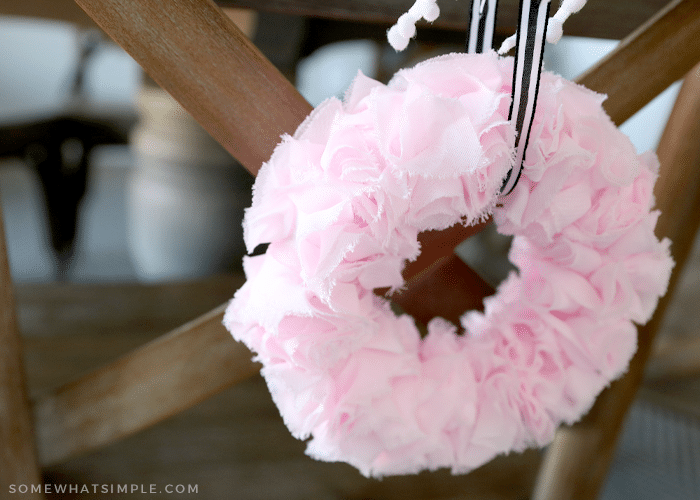 I love easy projects that turn out even cuter than I imagine! Isn't this ruffle wreath so fun? (I think I need one for every holiday!) 😉