A sweet tutorial for a small flower vase made from recycled vitamin bottles! A darling little gift idea that's so simple and affordable!
Here are a few more gift ideas we think you'll love – "Orange" You Glad It's Summer Gift Basket, Teacher Gift Card Printable, New Mom Gift Basket, and Magazine Birthday Gift.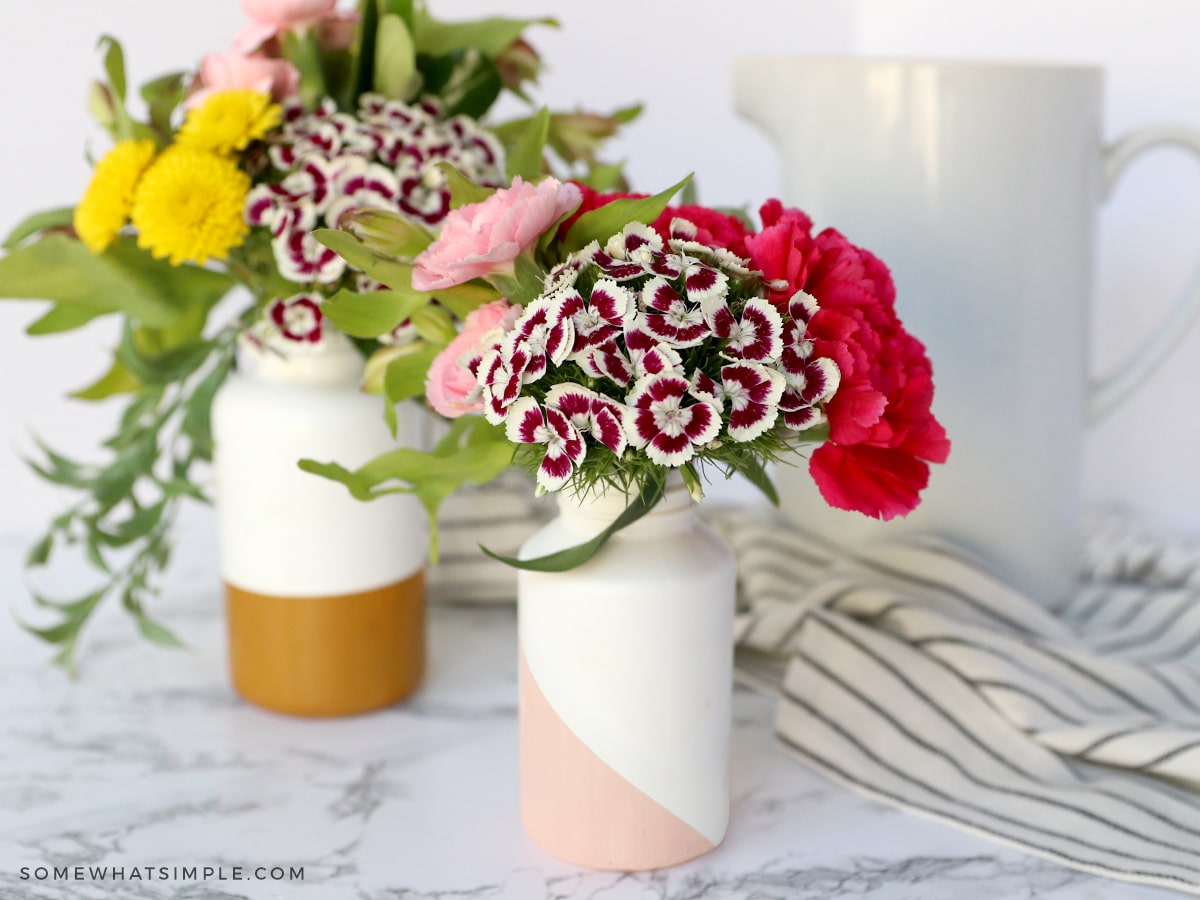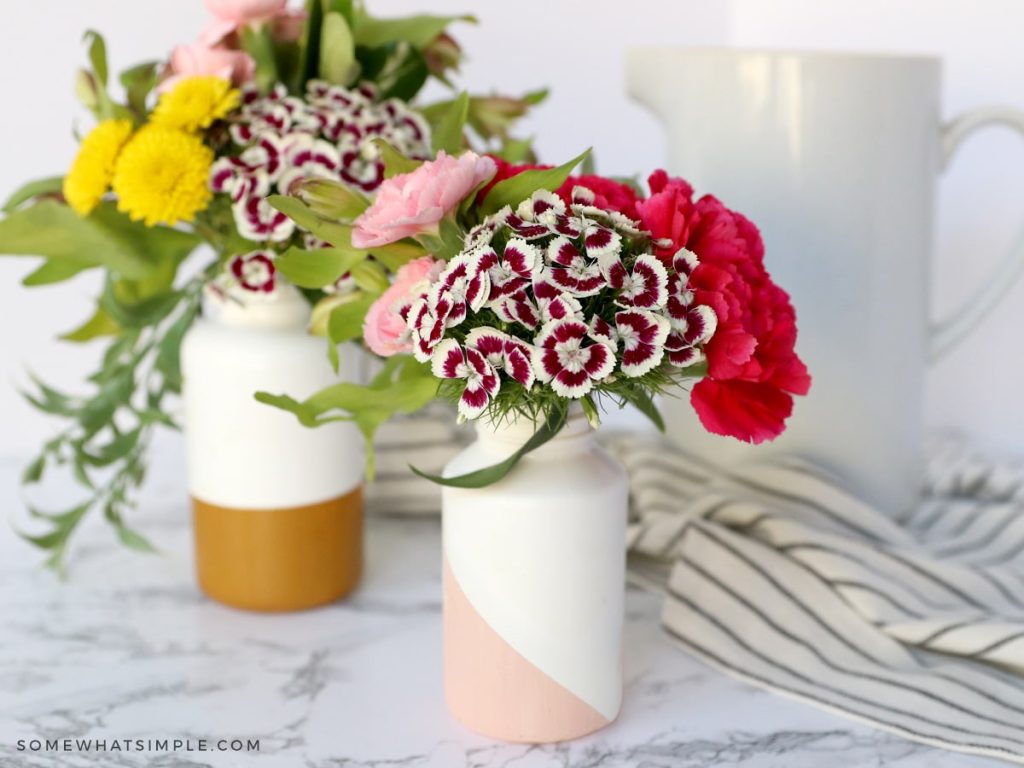 Some of the best crafting projects are the simplest, and that is totally the case with these darling little flower vases! This quick and easy craft idea is a fun project that's great for all ages.
And because they can be painted however you'd like, they're versatile pieces of decor that can fit in any space or occasion.
Here's how to use them –
Home Decor. Since they're plastic, they're kid-friendly! Set them on a shelf or counter in your bathroom and don't worry about kids knocking them over!
Gifts. Need a last-minute gift? These vases make wonderful gifts that you can give to anyone! Mother's Day + Father's Day, Teacher Appreciation (have your child paint by themself!) a neighbor going through a hard time, or just a small gift to say "hi" and brighten someone's day!
Weddings + Banquets. These vases would make excellent centerpieces that you can match to any event.
This DIY Vase idea is very inexpensive, and it doesn't require any specialty craft supplies. So if you are a beginning crafter, this is a great starter project. If you are more experienced, whip it up in about 15 seconds. Either way, I hope you love it!
Here's how to make it –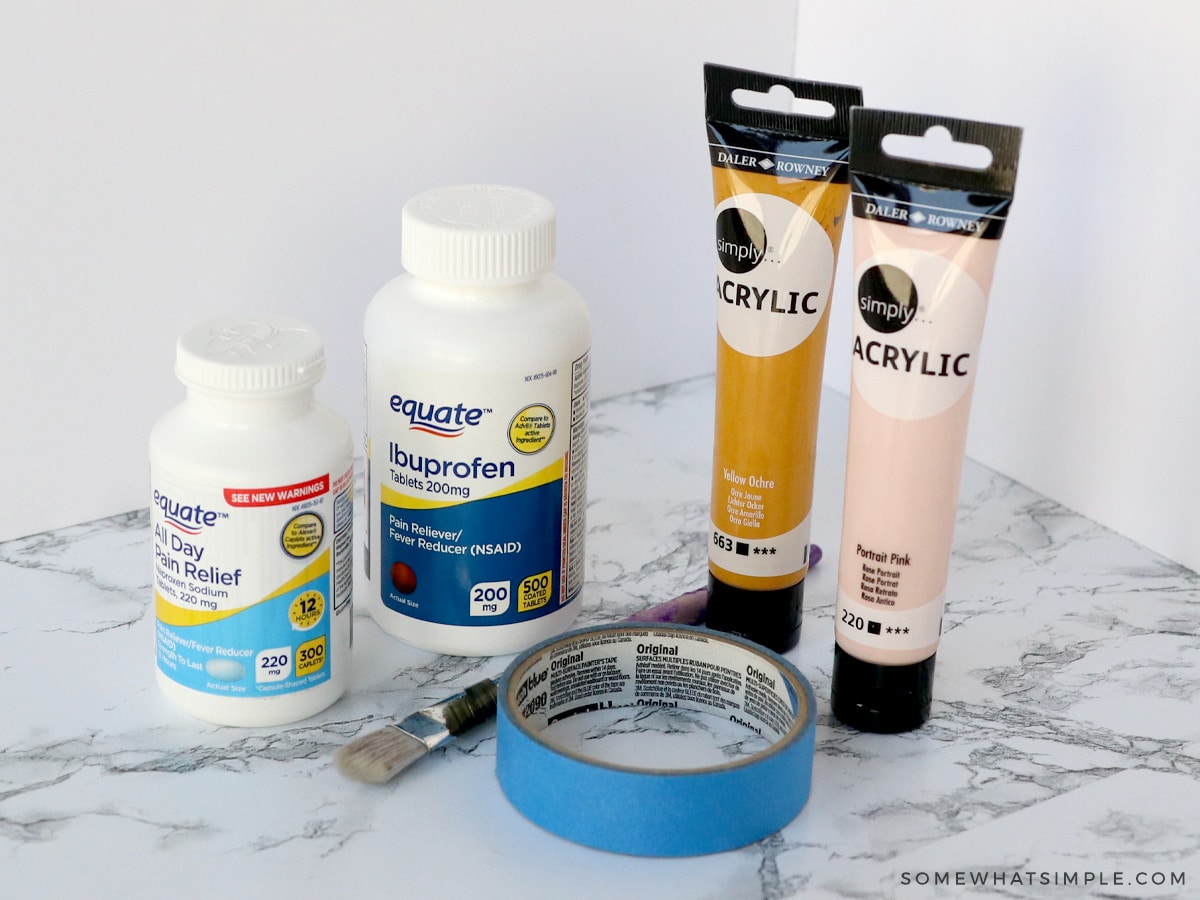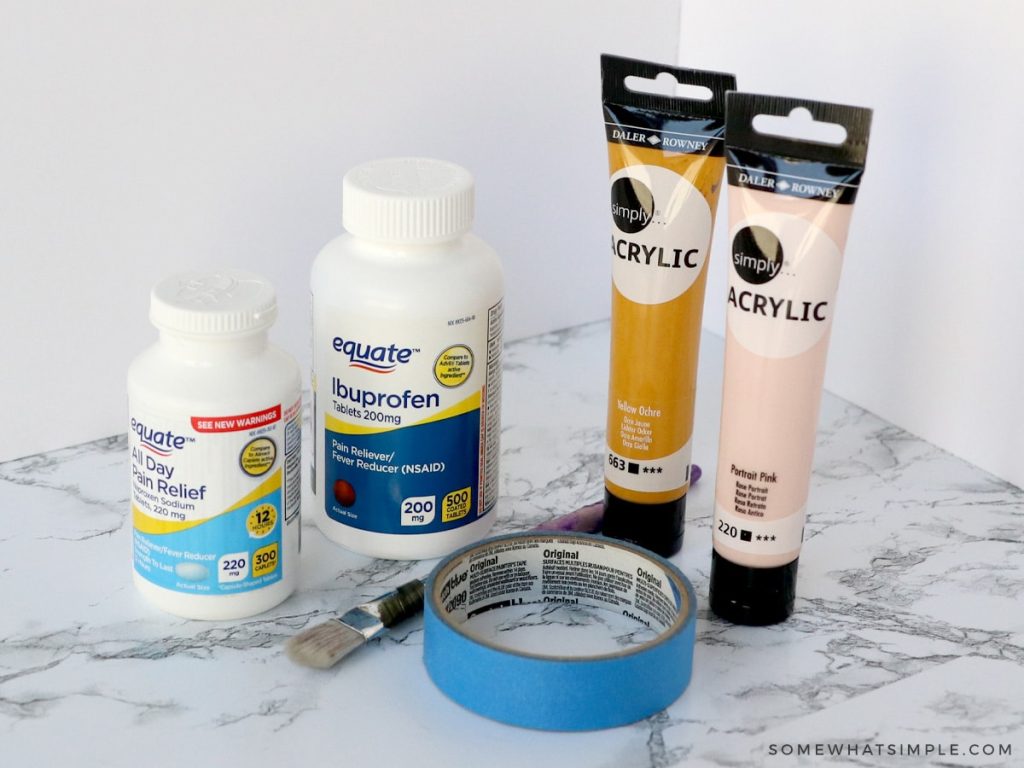 How to Make a Small Flower Vase
SUPPLIES –
plastic bottle – I used pill bottles, but you can use any old bottles you have laying around!
painter's tape
paint
paintbrush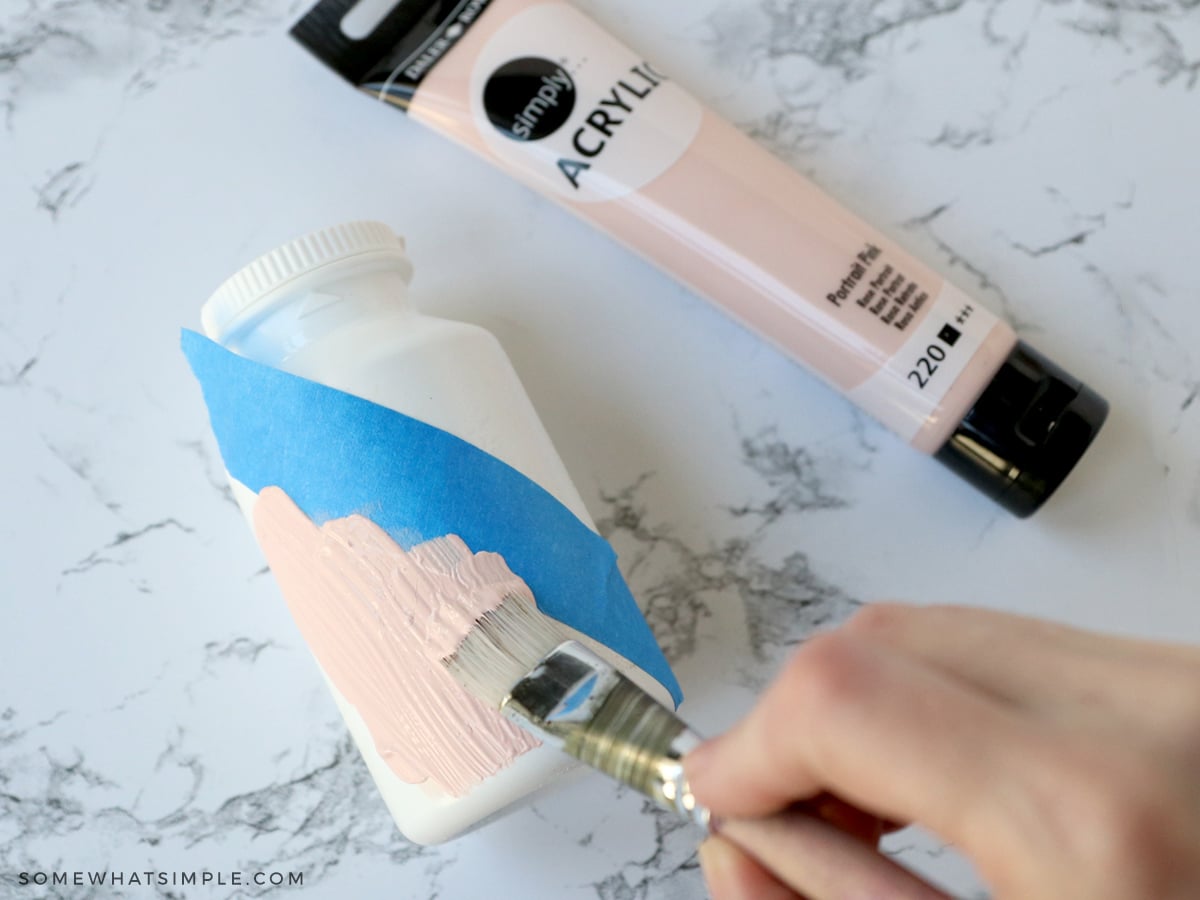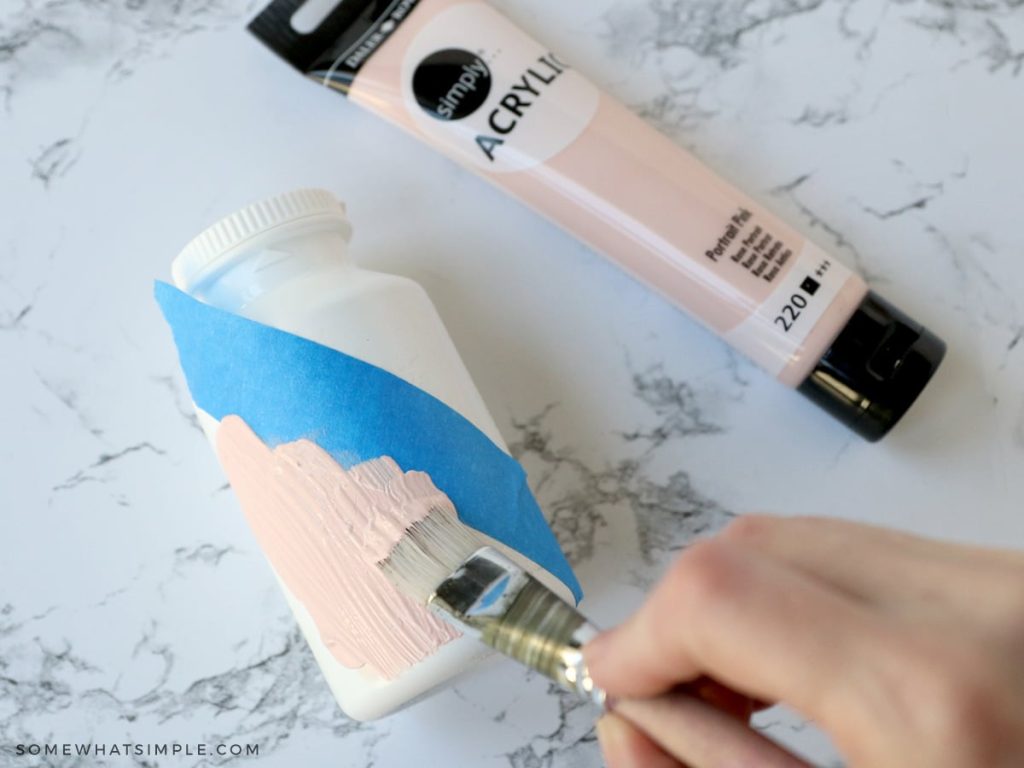 INSTRUCTIONS –
REMOVE THE LABELS. Start this DIY project by taking the labels off your bottles. Mine came off quite easily, but you can soak it in water or use Goo Gone if you need it. If your bottles aren't a solid color, consider painting them with a coat or two of spray paint.
TAPE YOUR DESIGN. Tape off a design of your choice. I kept mine very simple with a diagonal line on one and a horizontal line on the other. (I love a good geometric shape!)
PAINT. Paint your bottles with your brush in the paint colors of your choice, then remove the tape before they are dry. You can touch up if needed.
DRY. Let them dry completely.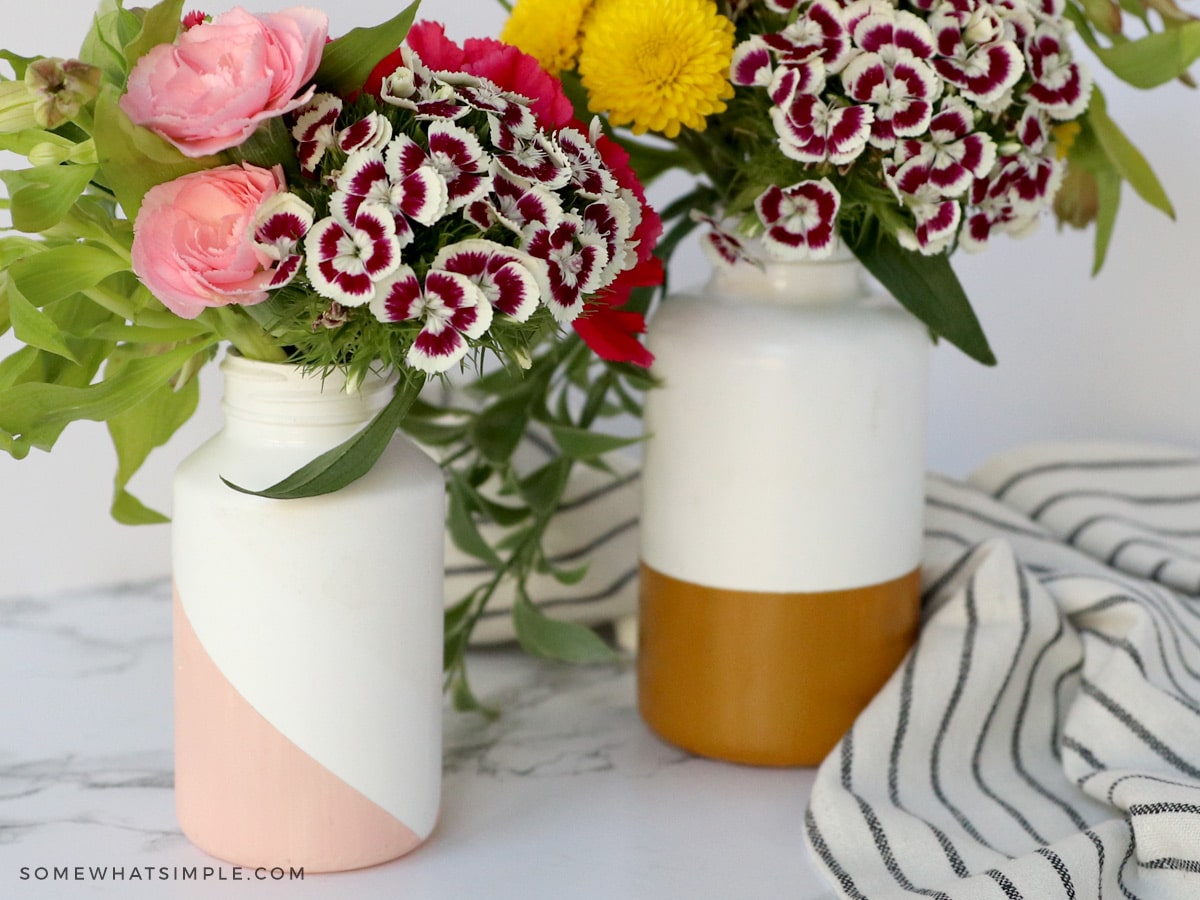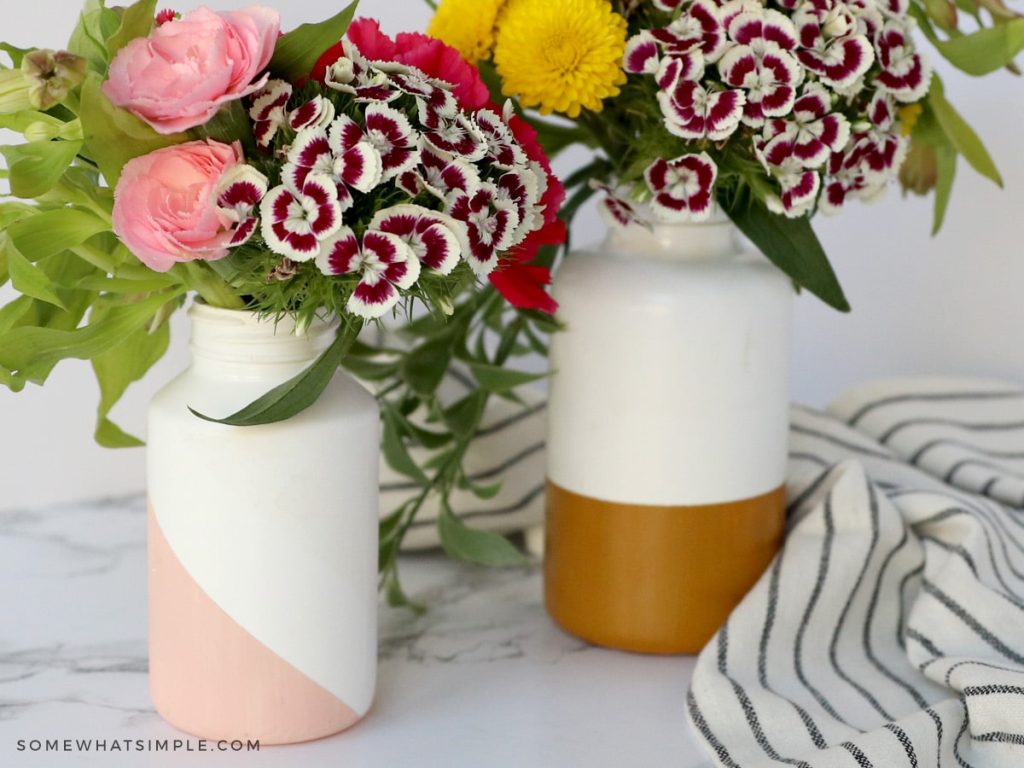 FILL WITH FLOWERS. For the finishing touch, add some water and a bouquet of colorful flowers, and call it good!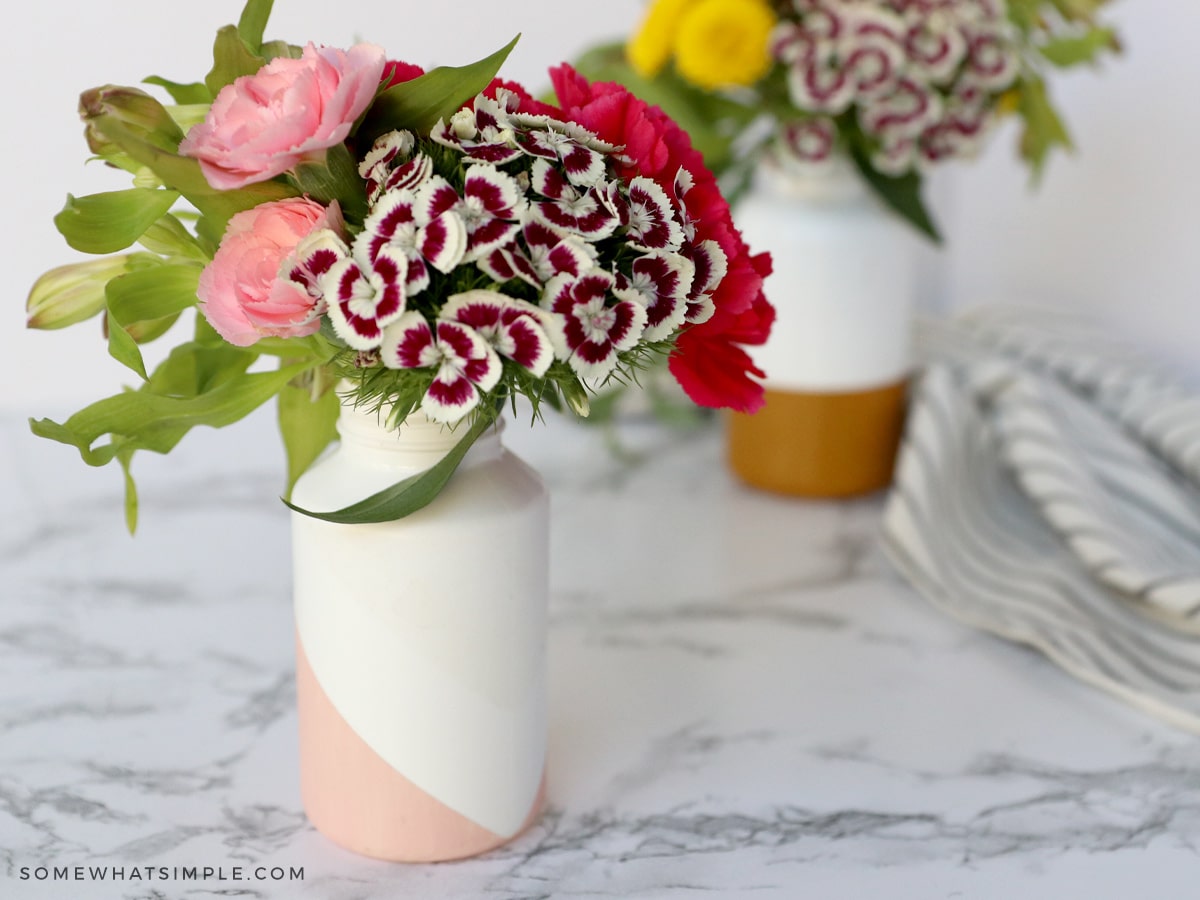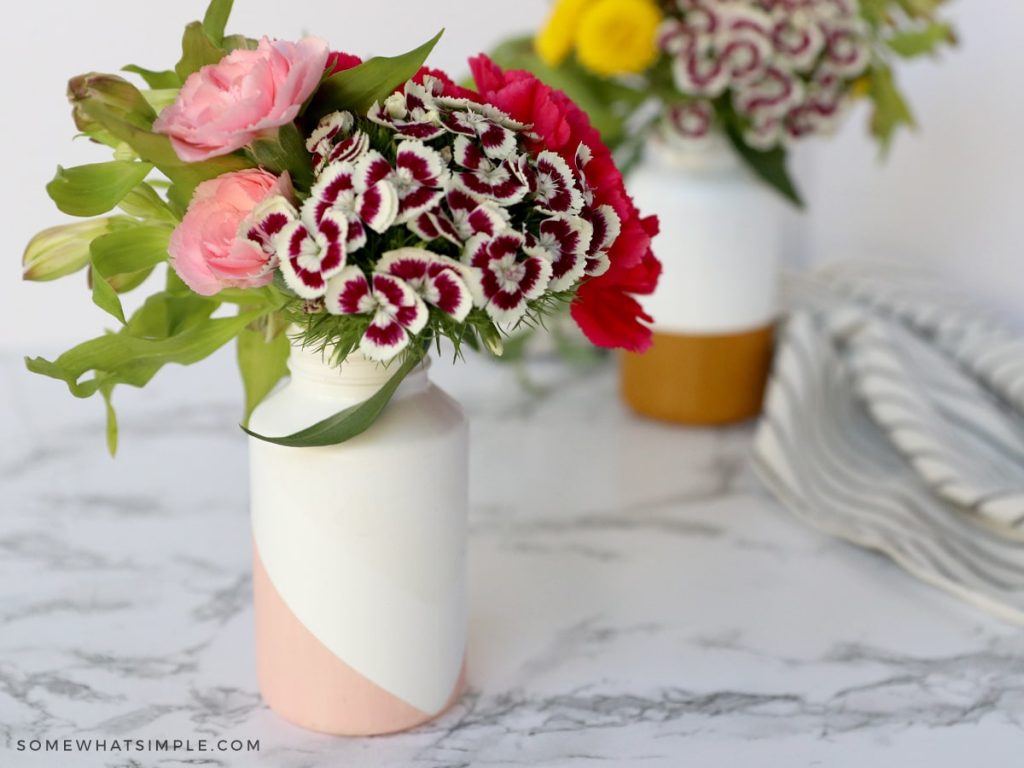 Aren't they so cute?
VARIATIONS –
Ditch the paint and instead use white glue and glitter!
Recycled tin cans and spaghetti sauce glass jars work in place of medicine bottles and are still an affordable option.
Let the kids use puffy paints to decorate their gifts for their teacher.
Make them into candle holders instead of colorful vases.
Tie some ribbon around the neck of the bottle and attach a small card to it.
I hope this simple vase tutorial sparks your creativity and offers some fun inspiration!