This versatile wood banner printable has all 26 letters of the alphabet and the numbers 0-9, too! Print the letters to spell out anything you need and create a banner for any occasion!
Planning a party or get-together? Here are a few more printables you might find helpful – Favorite Things Party Printables, Back To School Party, Baby Shower Invites, and High School Reunion Valentines Party.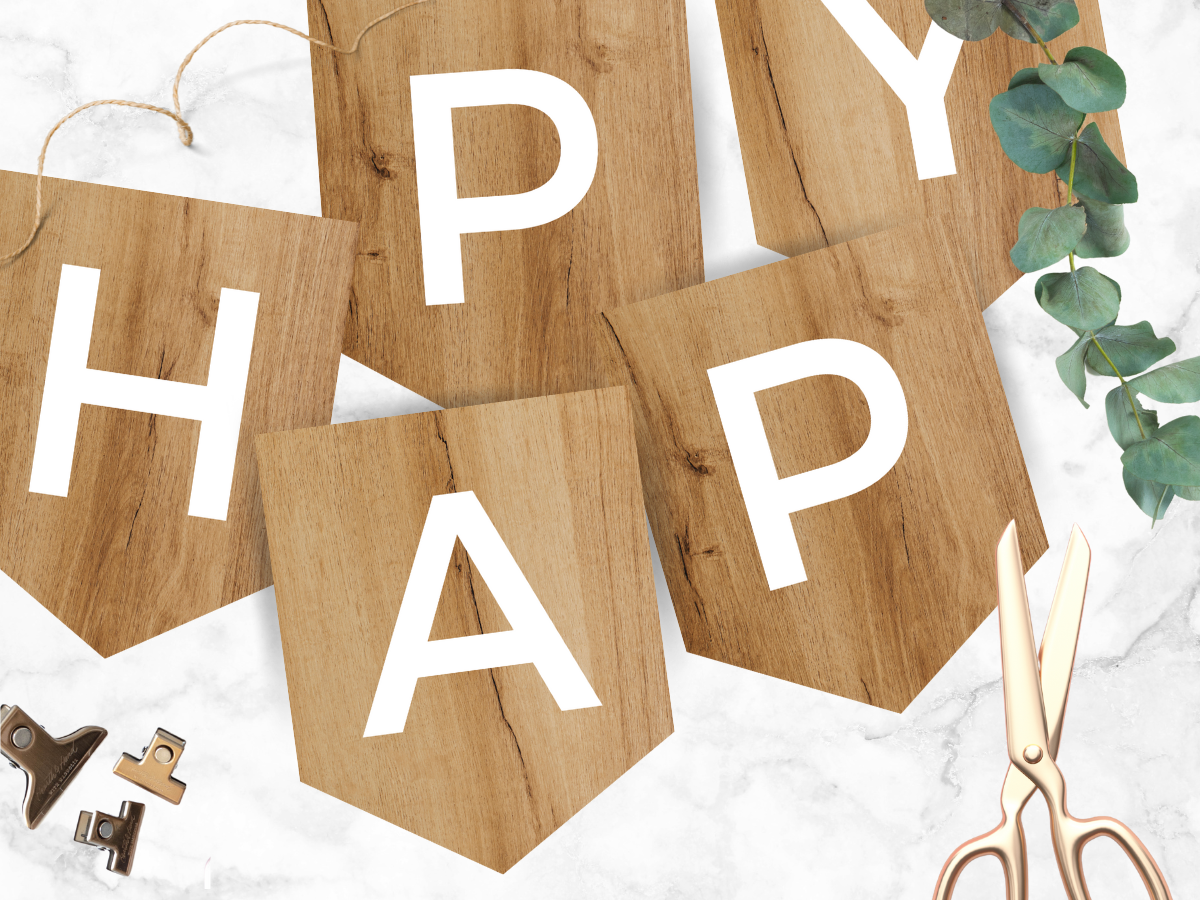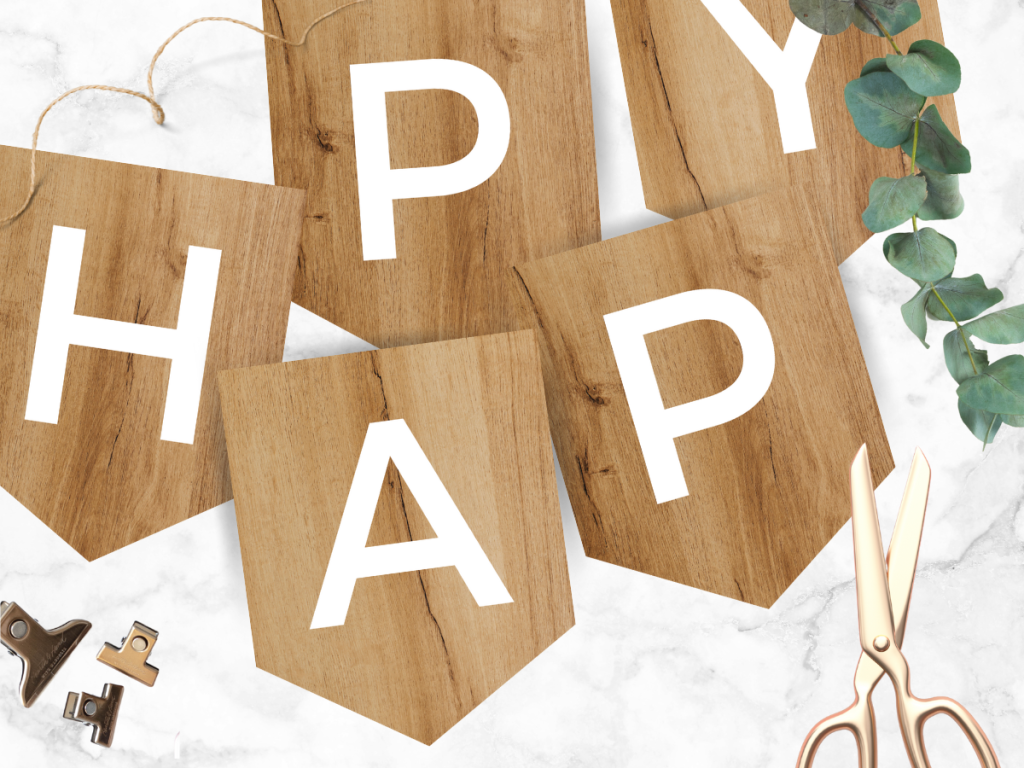 Simple Wood Banner
We created a pack of printable pendants with all the letters and numbers so you can have a banner for every occasion at the tip of your fingers!
Looking for a versatile banner that would go great with your party decor? Whether you're celebrating a Birthday, Thanksgiving, or an uncommon holiday no one but your family celebrates – this is for you!
The wood design is simple and versatile. Use it to…
welcome home a soldier, missionary, or college kid
congratulate a coworker
thank a teacher
decorate behind a crib in a nursery
spell out "family" or "love" and hang it from the mantle
decorate for the seasons with the words Spring, Autumn, or Merry Christmas
Here's how to do it –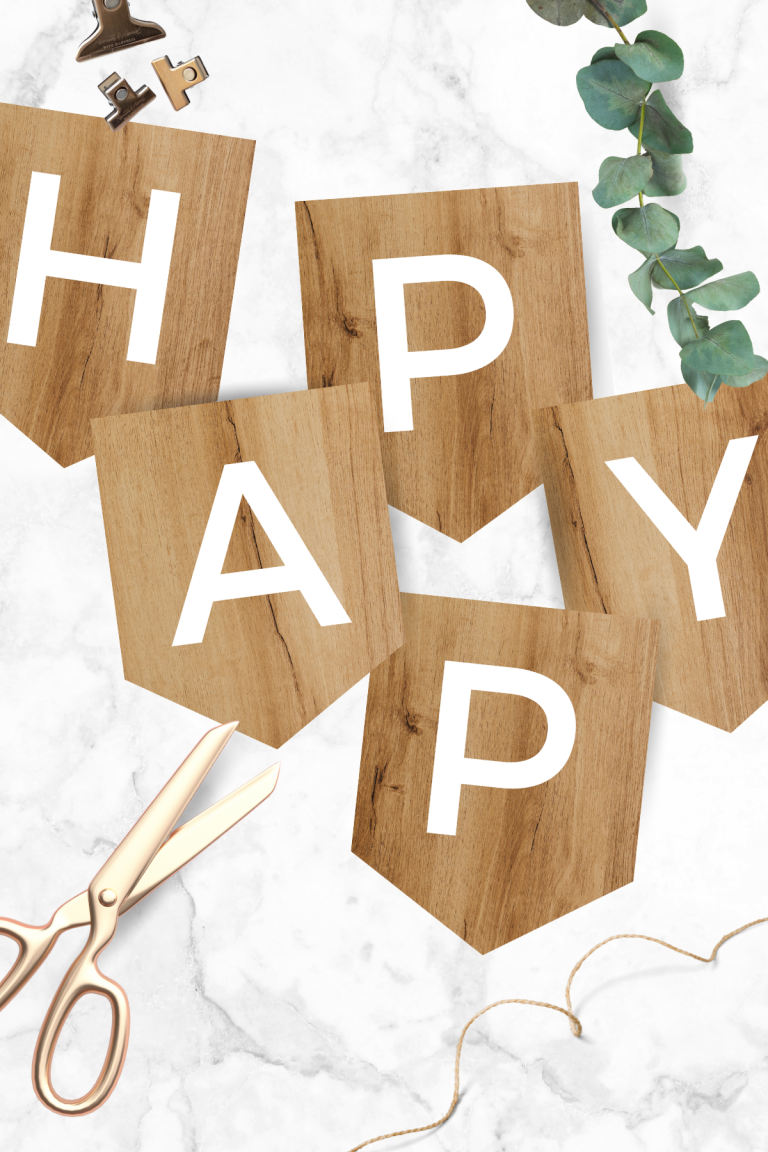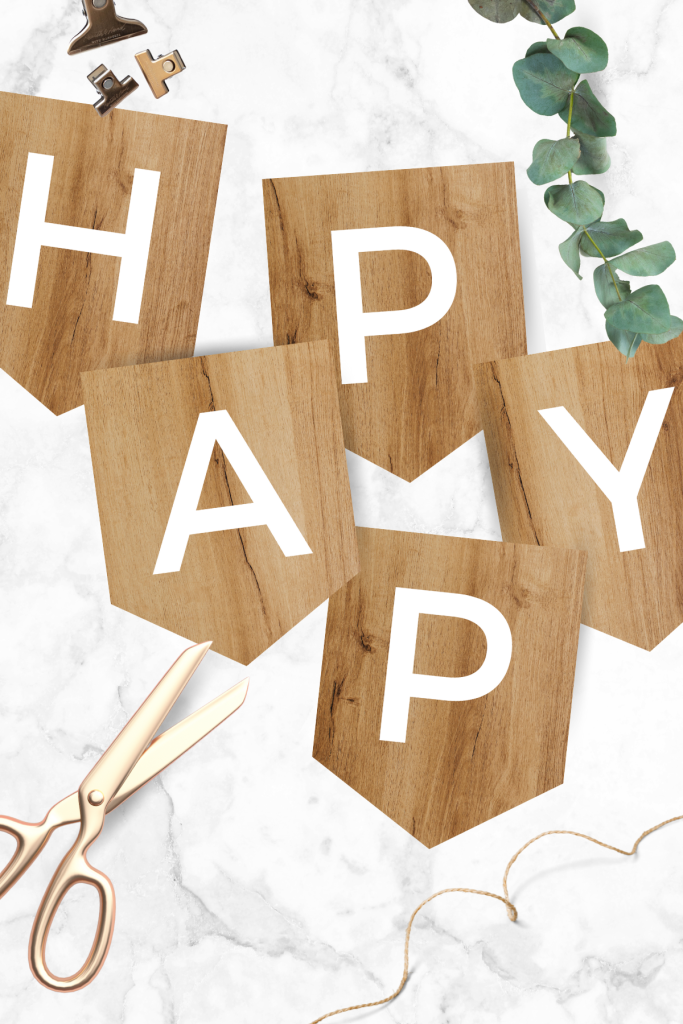 Printable Wood Banner
SUPPLIES –
printable wood banner kit
printer + paper (or send into a print shop)
scissors
string or twine
tape or paper hole punch
laminator (optional)
DIRECTIONS –
First, print off the letters you'll need for your individualized banner. Each letter is on a single page, so if you're spelling out HAPPY, you'll select the H, A, P, and Y pages, making sure you print off the P twice.
Cut out, and laminate (optional) your letters.
Using a paper hole punch or tape, attach your letters to your string or twine.
Hang up and let the festivities begin!
TIPS –
Each piece of the banner (each letter) is one full page- a standard 8.5 x 11 inch.

We found it best to print on cardstock for durability.
We also recommend laminating the letters for use in the future.
Free Printable Banner
Enter your name and email address in the form below for immediate access to our banner PDF.
MORE BANNER PRINTABLES –