DIY Hanging Colander Planter
A DIY colander planter is easy to create and can be customized to complement your home décor. Find out how to make them here.
Here are a few more fun ideas for plant lovers – Thank You For Helping Me Grow, Gnome Garden Labels, Mint to Be Gift Tags, DIY Succulent Planter, and Favorite Gifts for Plant Lovers.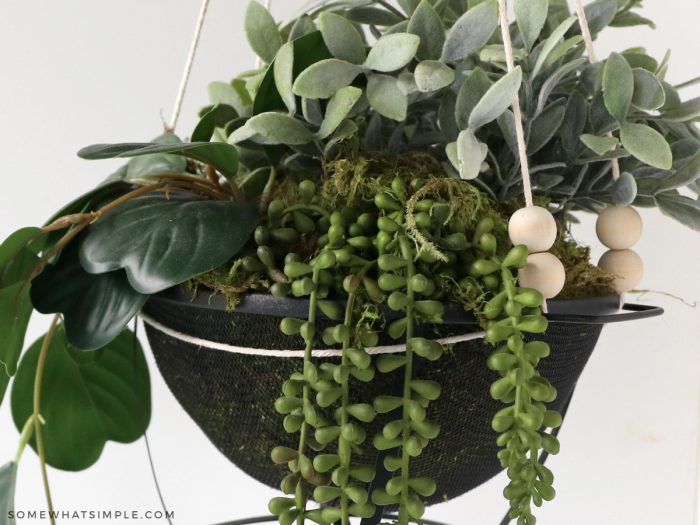 Many decorative planters sold in stores can be pretty pricey! But if you have an old colander laying around or if you find one at your dollar store, you can make your own planter at a fraction of the cost!
Here's how you can repurpose a kitchen colander and turn it into a decorative planter on a budget –
How to Make a Colander Planter
SUPPLIES –
colander: I rescued a metal colander from our recycle bin because that was old and rusting, but a sturdy plastic works great, too!
spray paint: optional. I spray-painted mine black.
moss: to hold the dirt in and make it look pretty
potted plants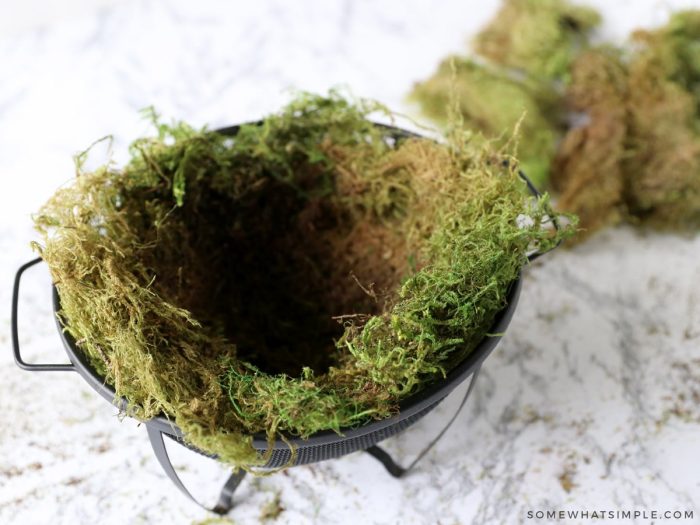 DIRECTIONS –
Make it Mossy. Line the colander basket with a layer of moss, leaving the center of the bowl open.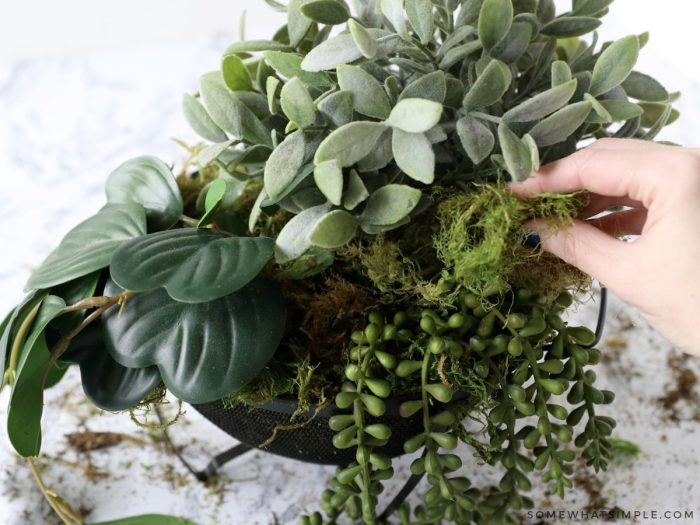 Add your plants. Remove your plants from the plastic pots and arrange them inside of the colander.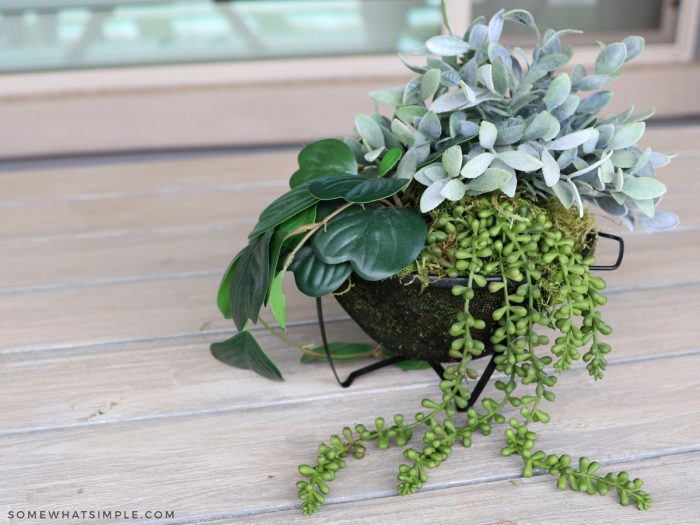 You can leave it like this and set it on an outdoor table on your patio or front porch, or you can add some string or twine to the colander and hang it up on the ceiling!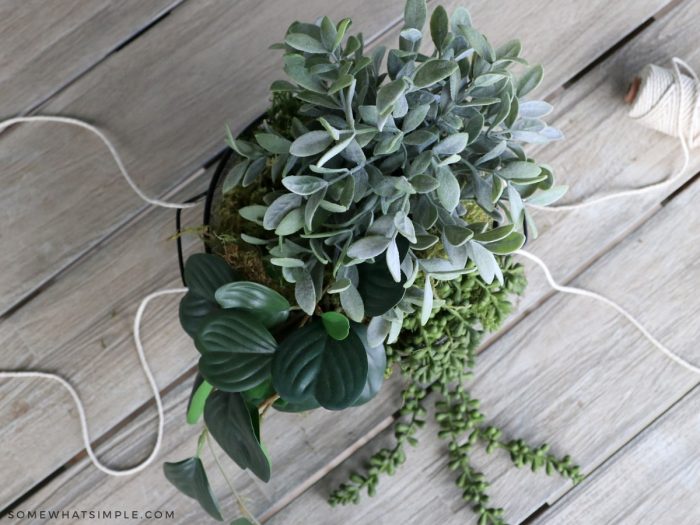 Make it Hang. To make a hanging planter, thread your string through the colander handles and around the colander.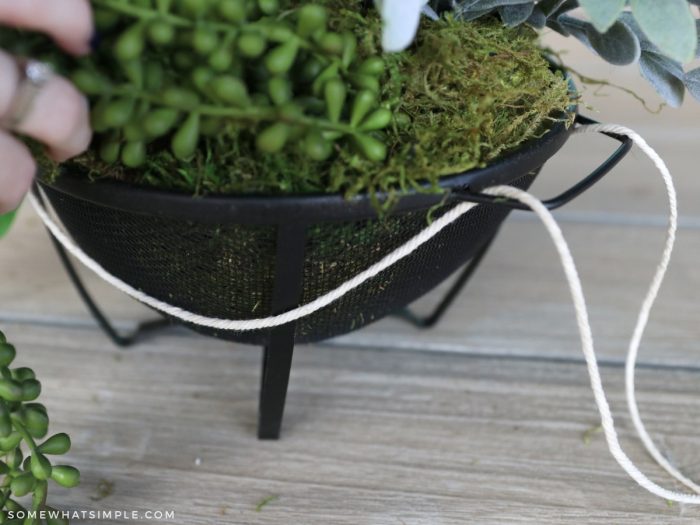 Hang it up. Now it's ready to be hung and enjoyed!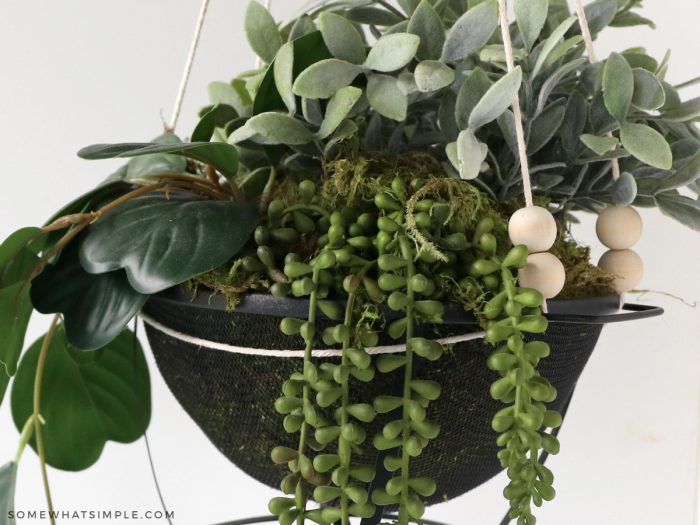 I added a few wood beads before tying the rope in a knot. Isn't that so simple and cute?!
This would make a cute container garden with some herbs or succulents inside!