Girls' Shared Bedroom Decor
A 16-year-old and her 9-year-old sister combine their unique styles and create a girls' shared bedroom that's cohesive, fresh, and perfectly fits their personalities!
Here are a few more kids' bedrooms – Bright + Simple Tween Girl Bedroom, Vintage Industrial Boy's Bedroom, and Tween Boy Bedroom.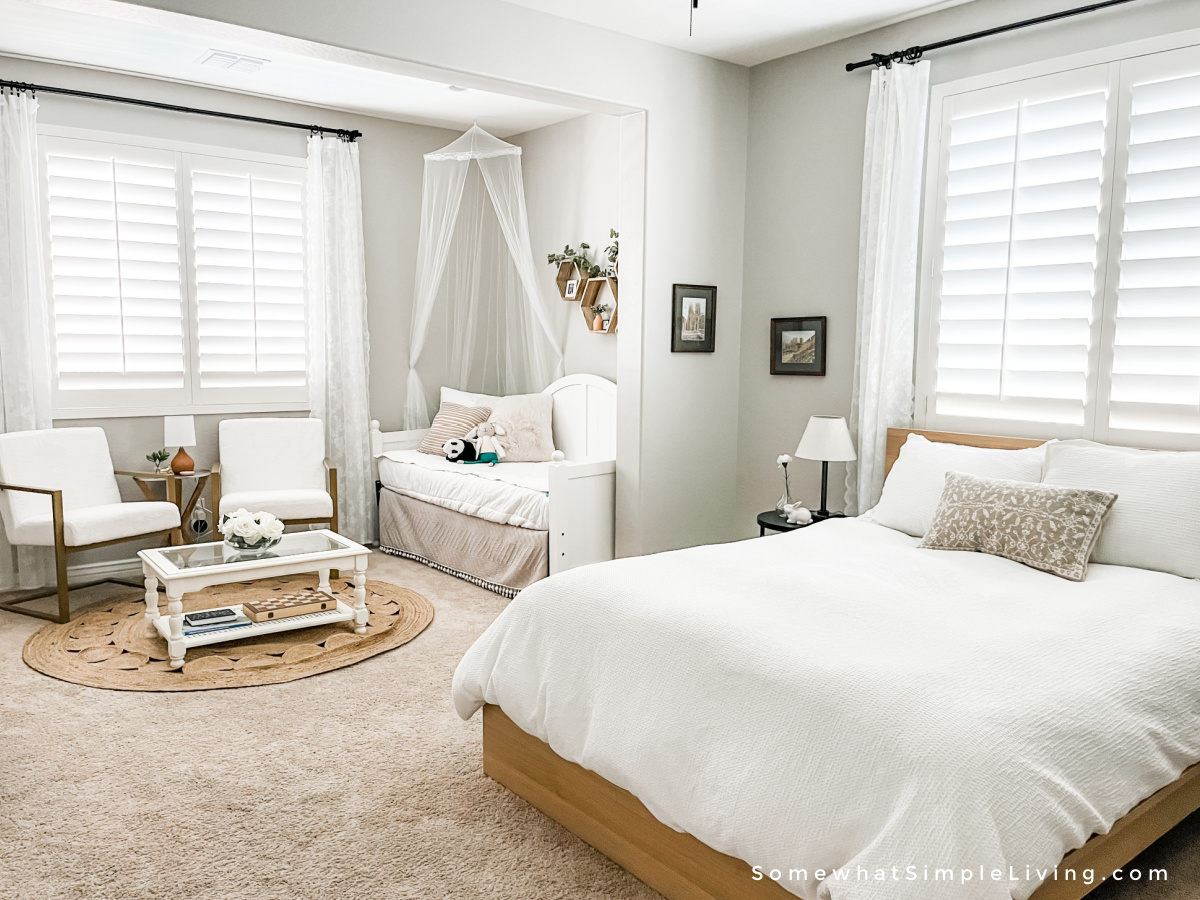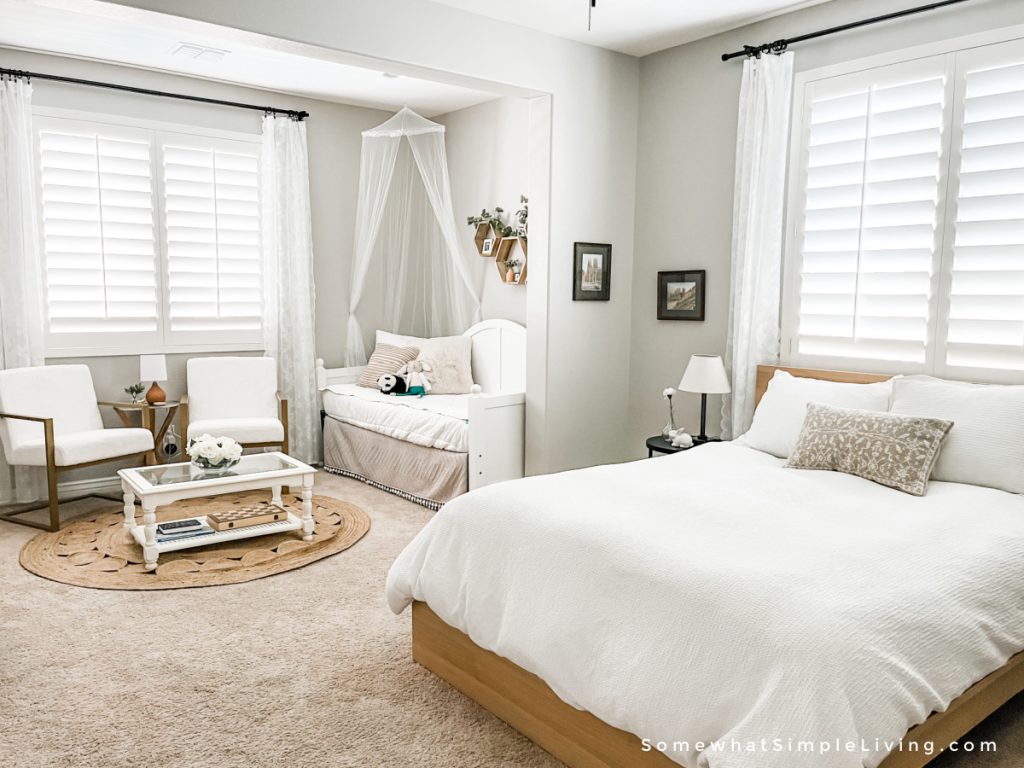 We recently moved Addie out of her bedroom and into Leah's bedroom so they can share a room together.
This wasn't something we decided on a whim, in fact, we actually made the decision to do it almost a year before actually putting the plan in motion.
Here's what Addie's room looked like before the merge: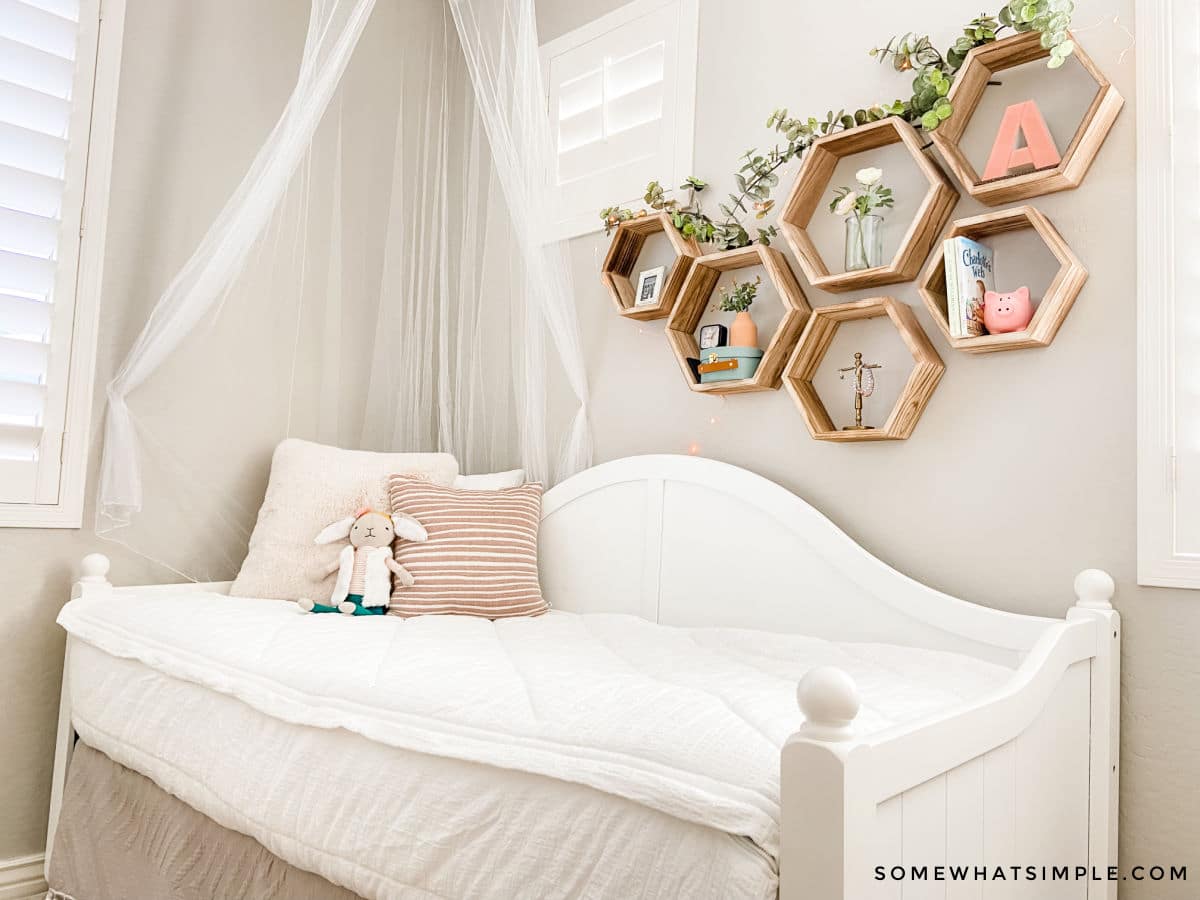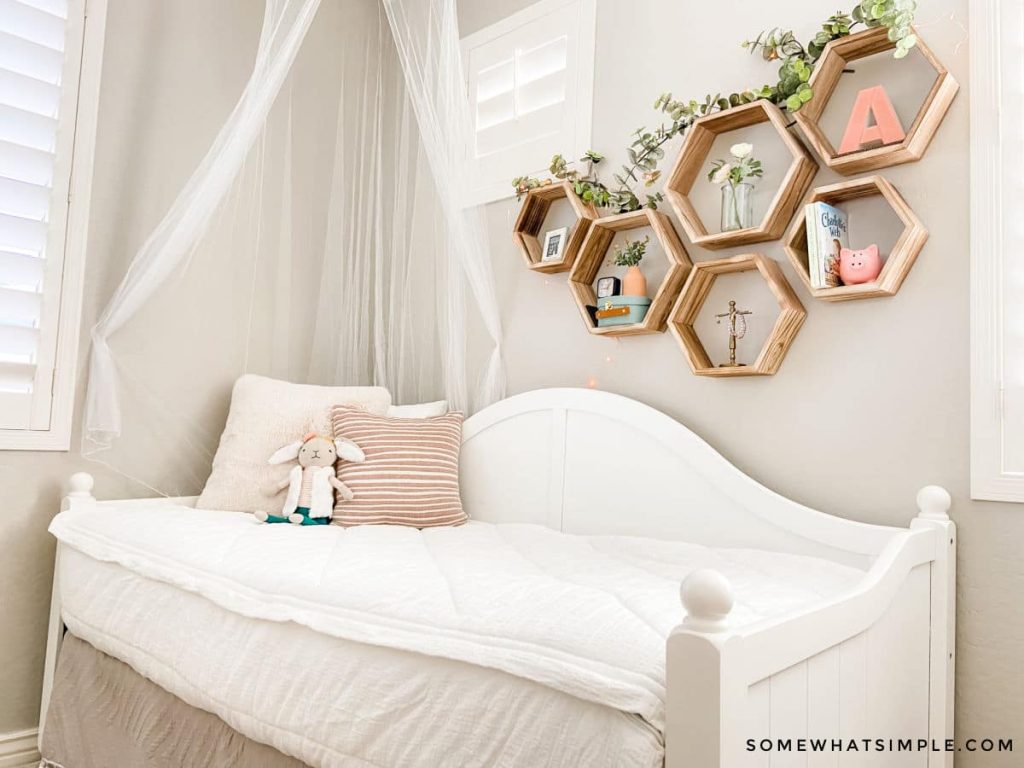 Here's what Leah's room looked like: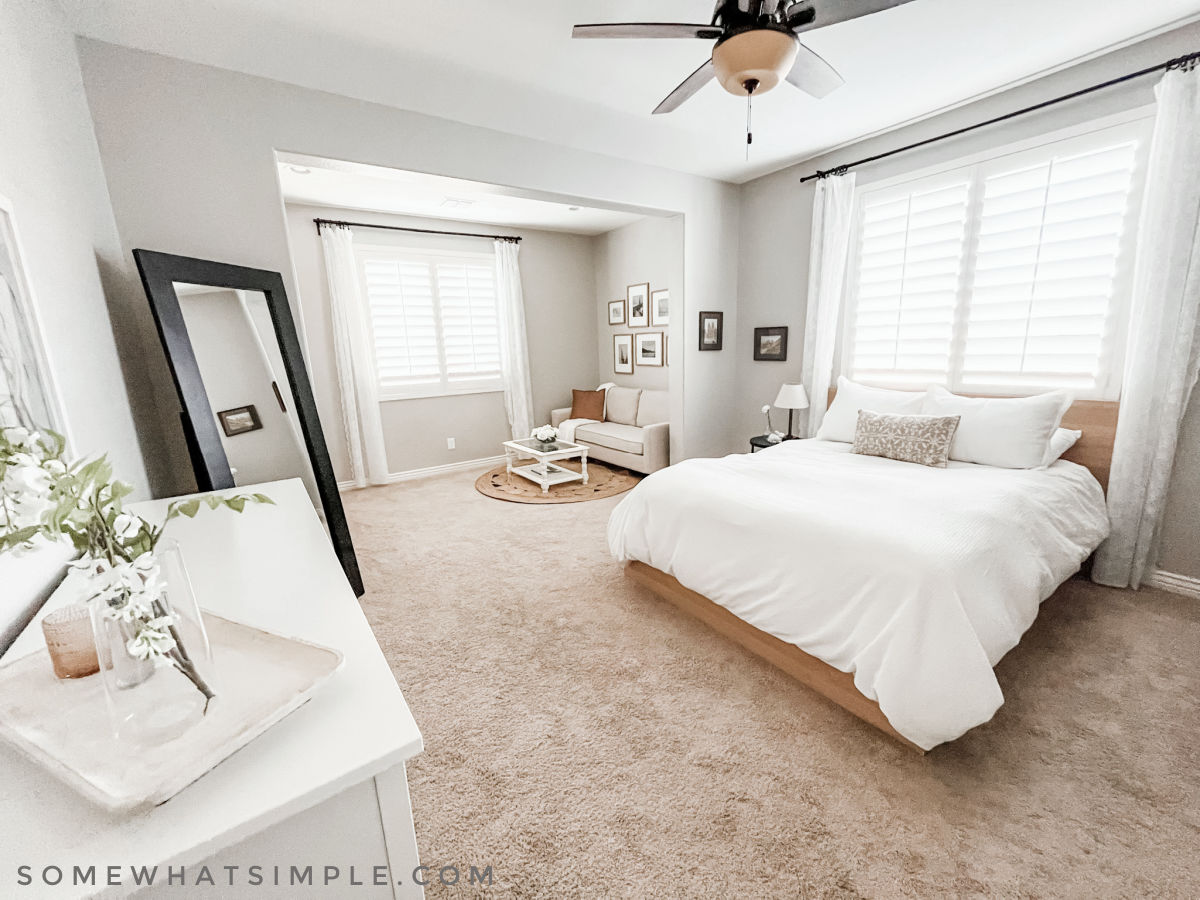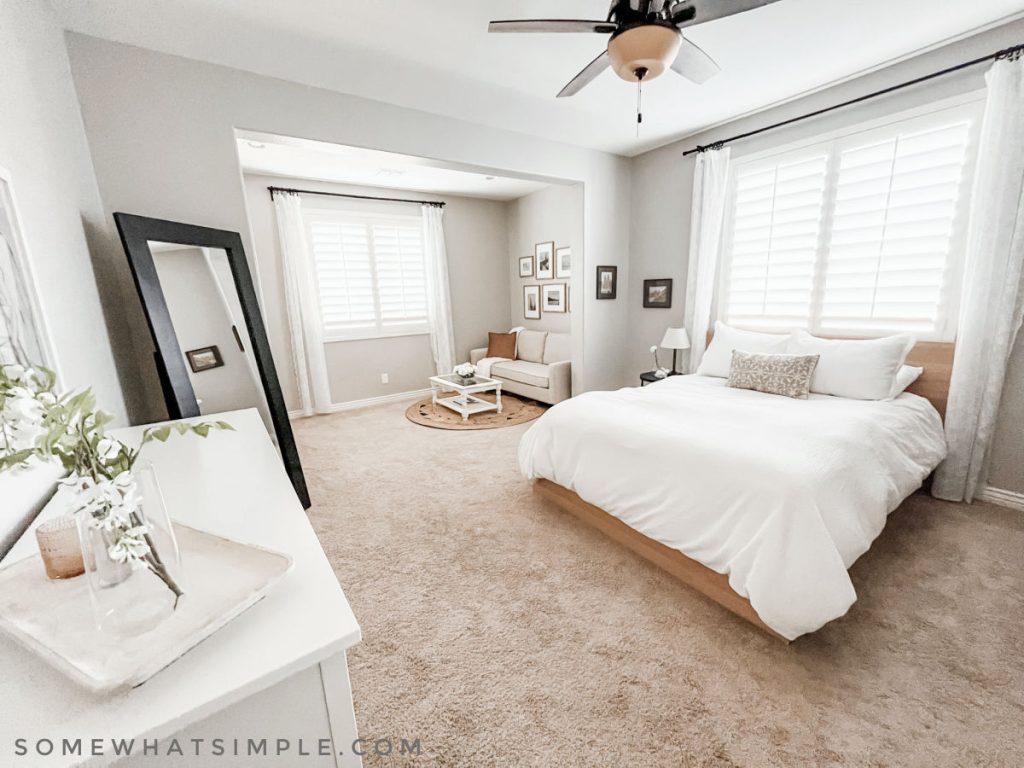 With 2 girls who are 7 years apart and have very different personalities, merging their styles didn't seem like an easy feat, but luckily the decor they each had was cohesive enough and the colors worked well together.
Here is what their shared room looks like now: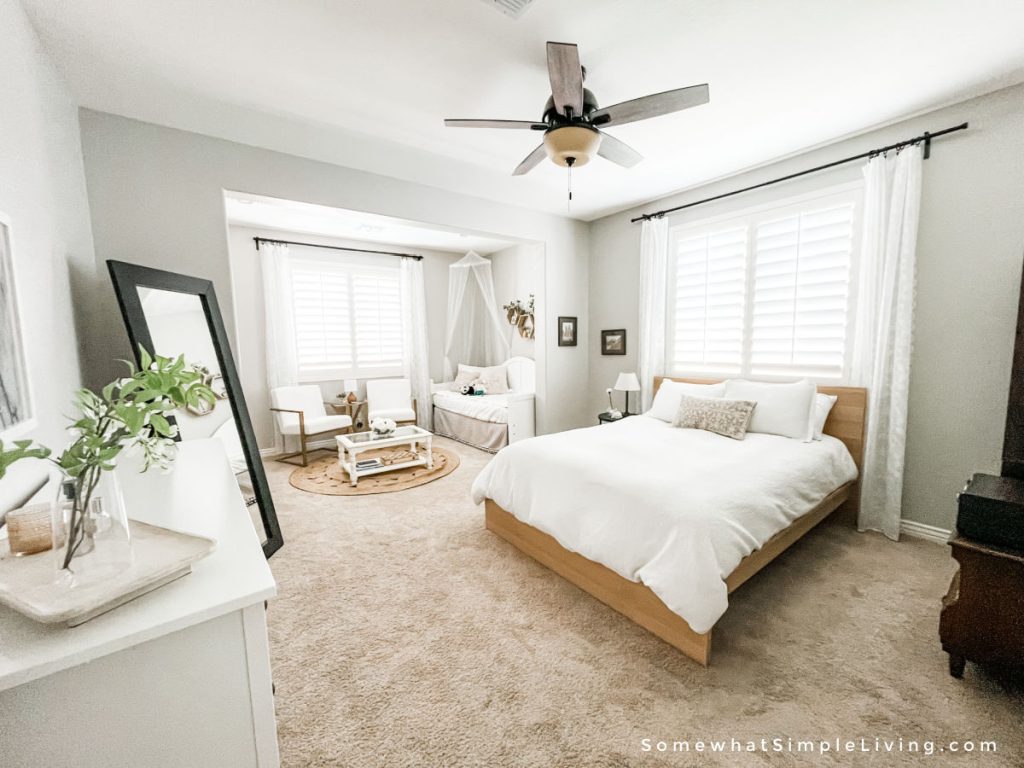 We swapped the couch for Addie's bed and put her hexagon shelving on the wall and the mosquito net on the ceiling.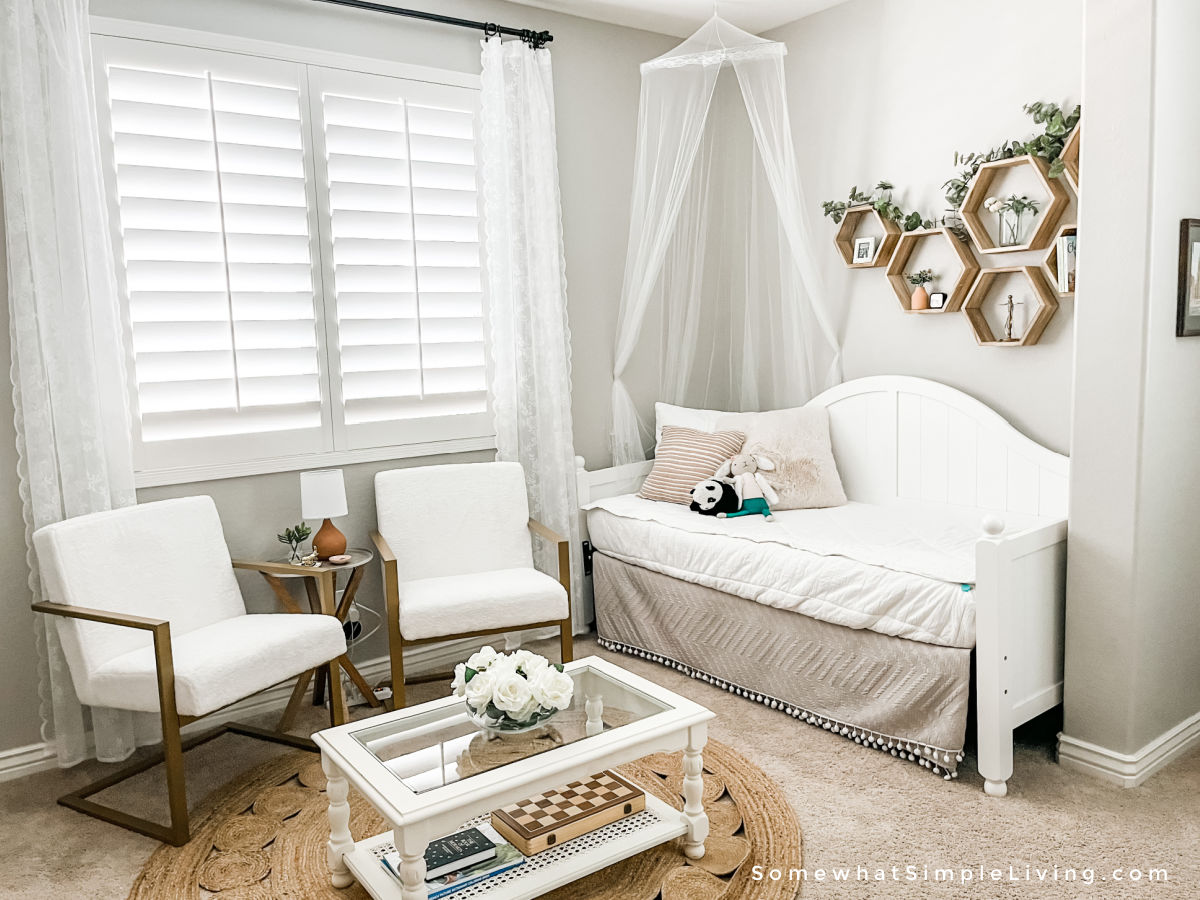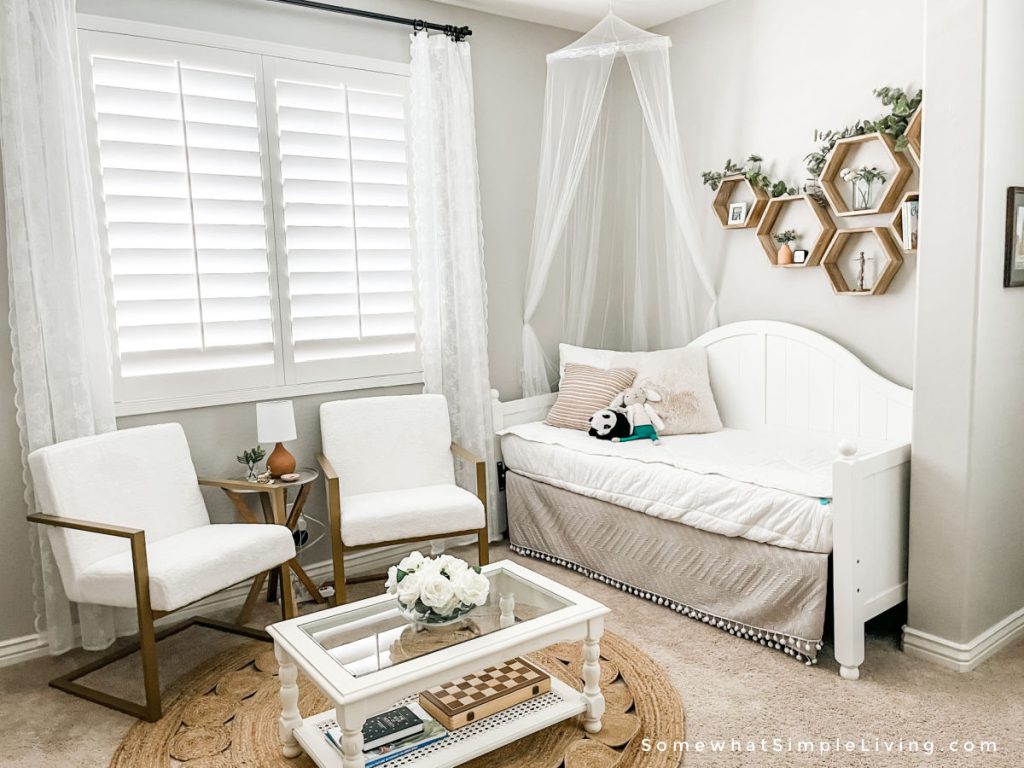 We created a new sitting area with a couple of chairs and I just LOVE how this looks! (Those chairs are the only things I had to purchase for this space!)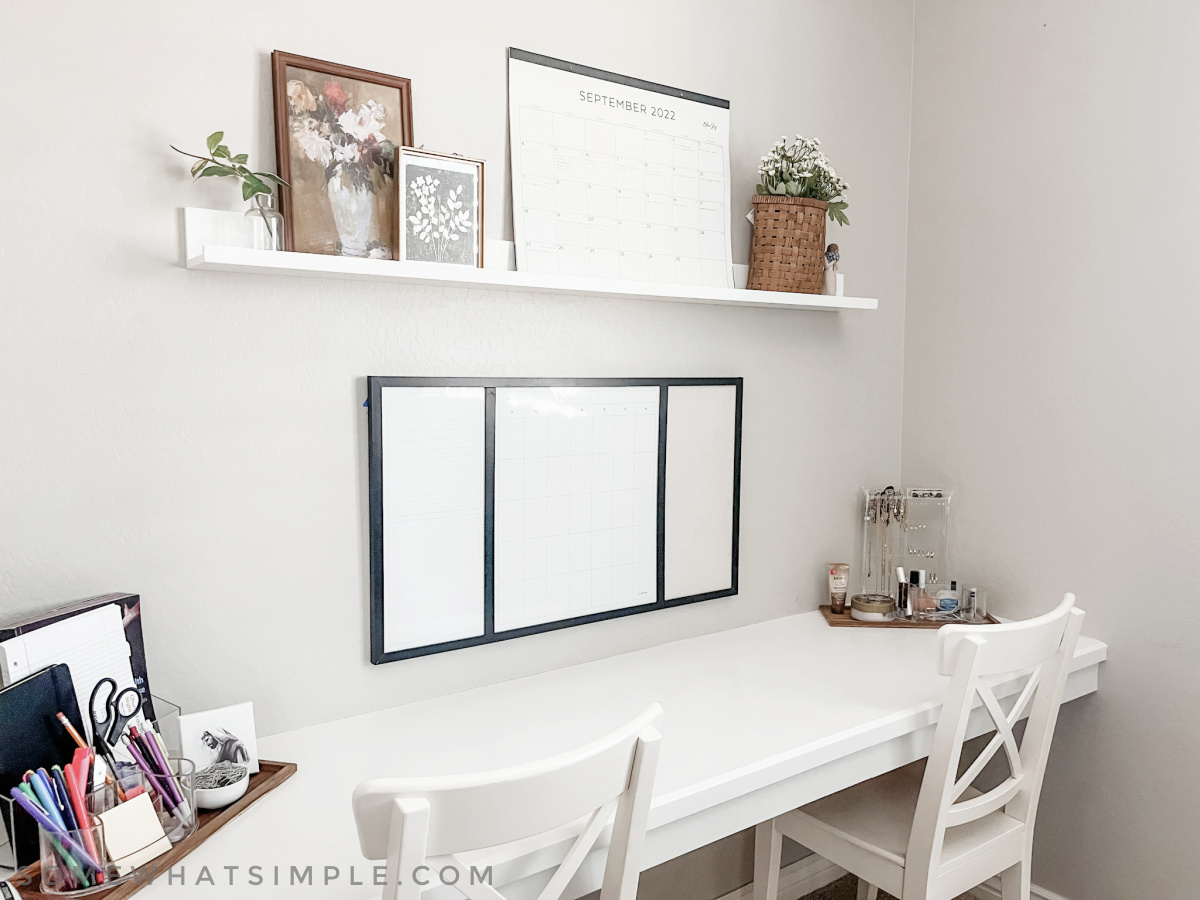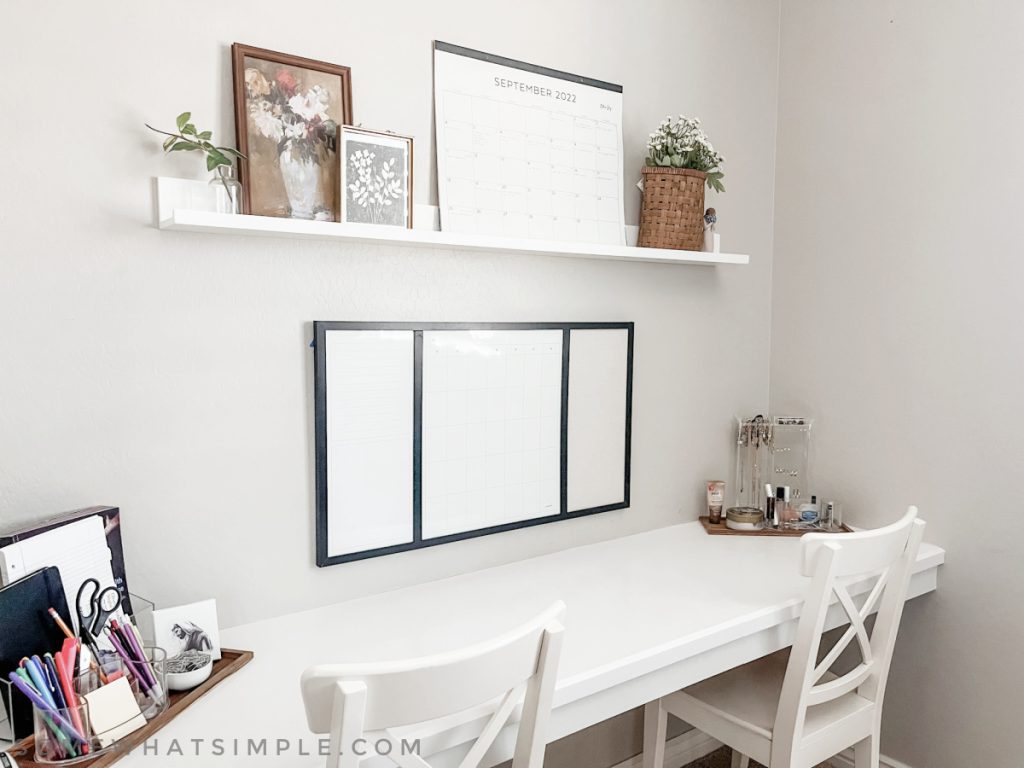 They each have their own side of the desk, and they share the dresser and the closet, too. We also added some baskets under Leah's bed, which helps keeps everything tidy but also hidden.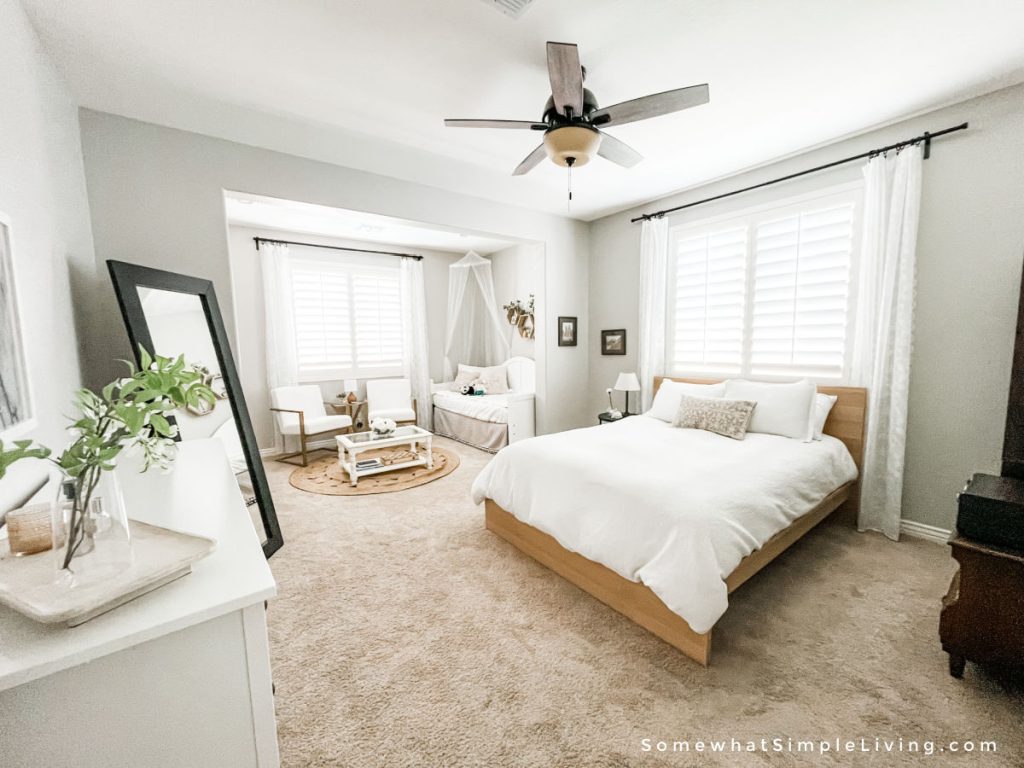 What do you think?
I actually love this space! It came together much easier than I anticipated, and I am so grateful for that!
SHOP THIS SPACE:
The only things we added were these Cream Accent Chairs. For all other products, please see the posts I write for Addie's bedroom and Leah's bedroom. Feel free to comment with any questions!