Modern Parisian Teen Girl Bedroom
If you love the minimal elegance of a French style design, here's how to design a Modern Parisian Bedroom that's romantic, charming, simple, and chic!
Here are a few more of our bedroom designs you might enjoy – Primary Bedroom, Modern Farmhouse Bedroom, Little Girl's Bedroom, Vintage Industrial Bedroom, and Modern Boho Bedroom.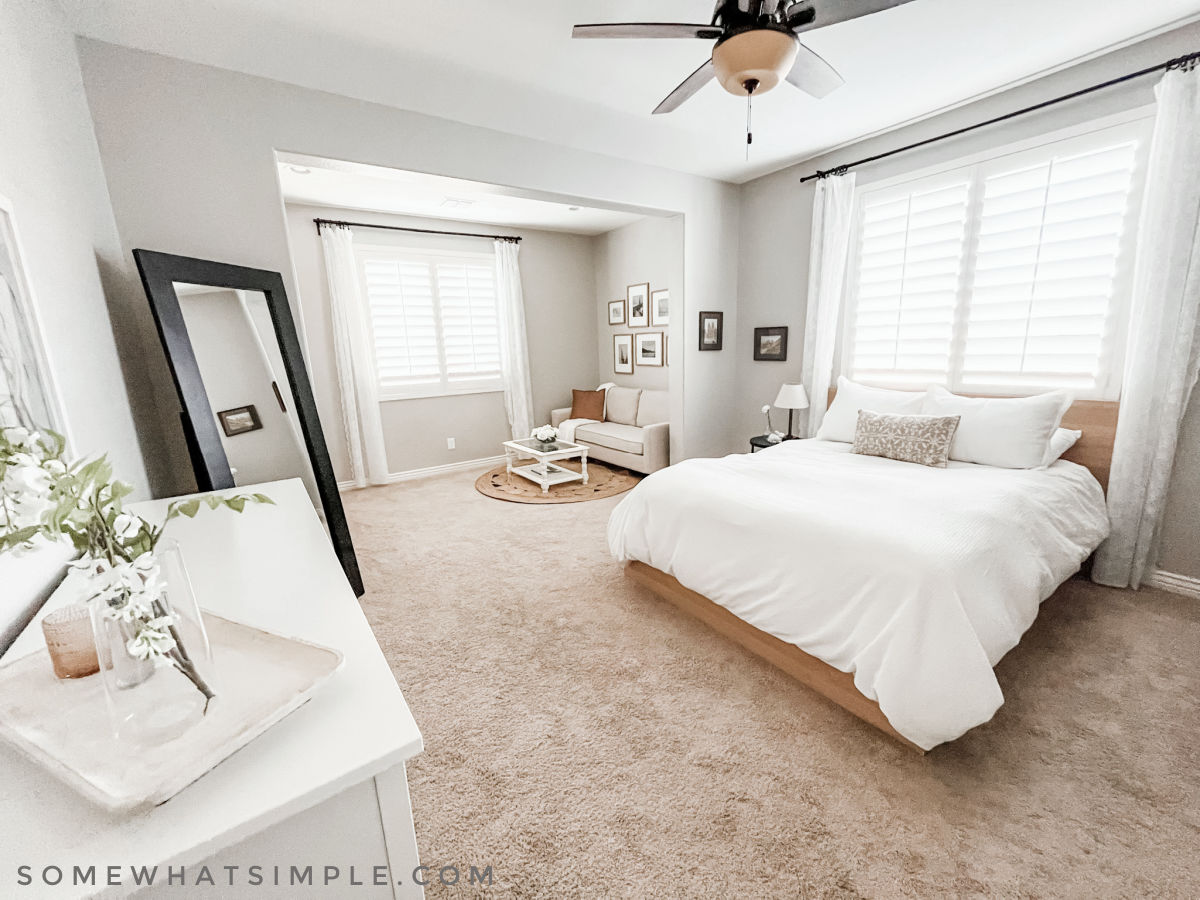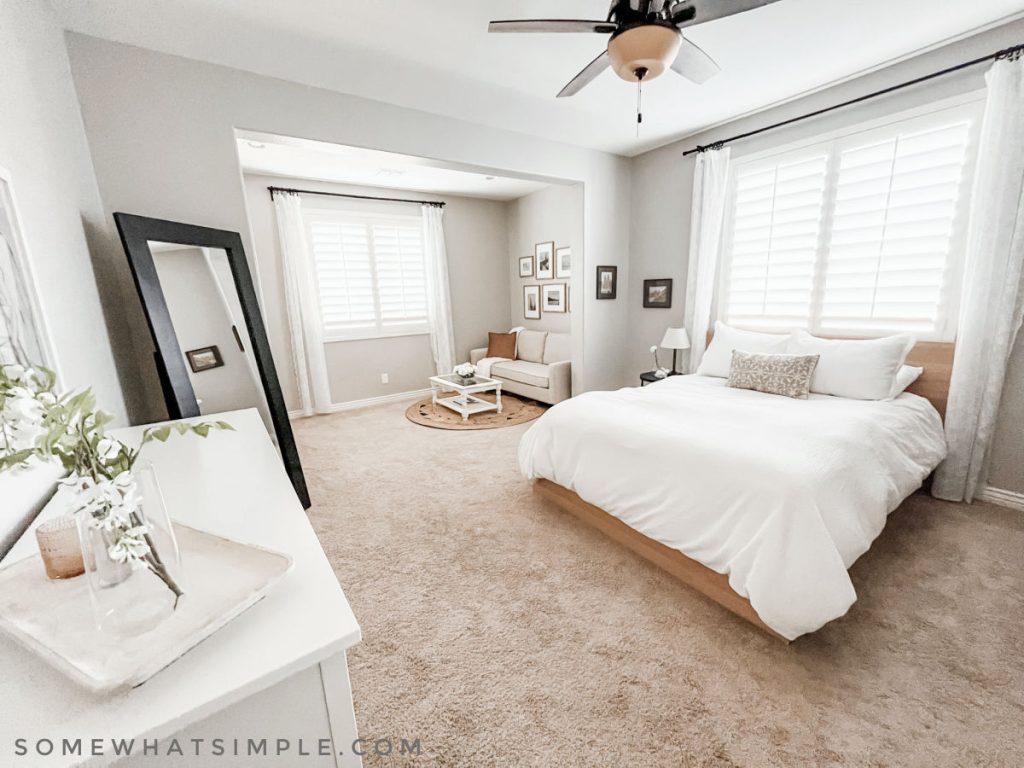 Designing a Teen Bedroom
It's been a year since Ethan moved out and Leah took over his bedroom, and we're just finally getting around to decorating it!
Leah chose a Modern Parisian Bedroom theme, and while it took some time to nail down each section of this space, I think we're both happy with how it turned out!
What is the Modern Parisian Style?
Parisian style decor starts with a neutral pallet – white plays the leading role and is seen on walls, window treatments, linens, and furniture.
Parisian decor is simple and sleek and seamlessly blends the old with the new. Natural and deep wood tones are mixed with elegant metals and bold, but soft, statement pieces.
Leah's Bedroom
Here are the finished images of Leah's bedroom. Product links will be listed at the end –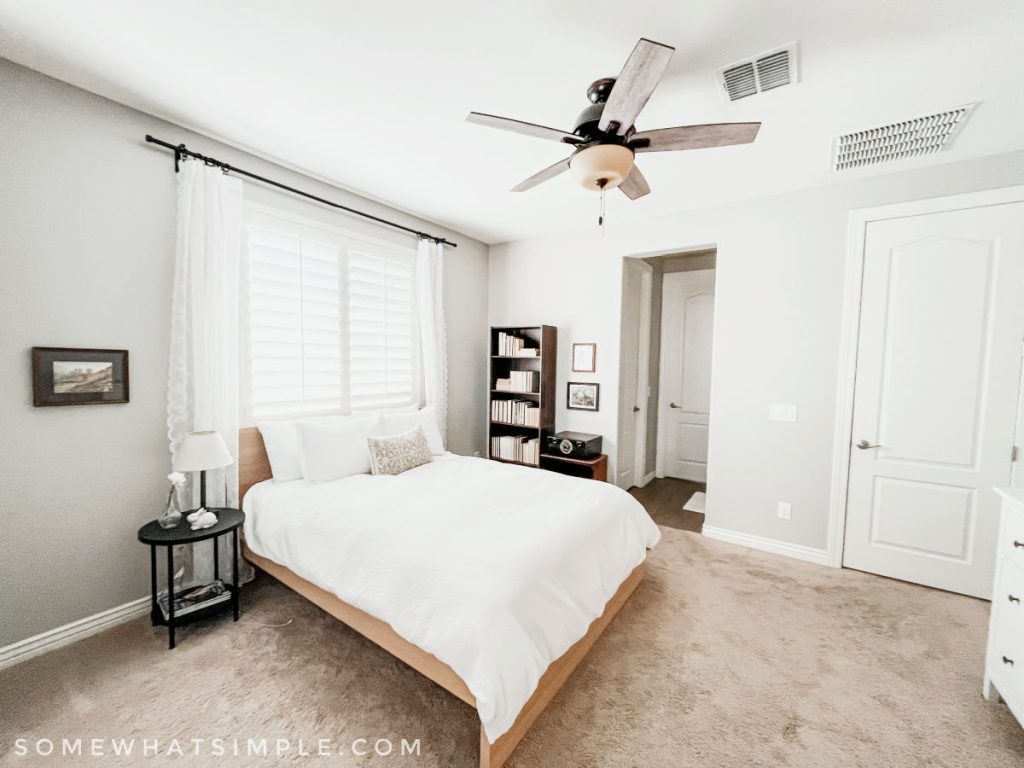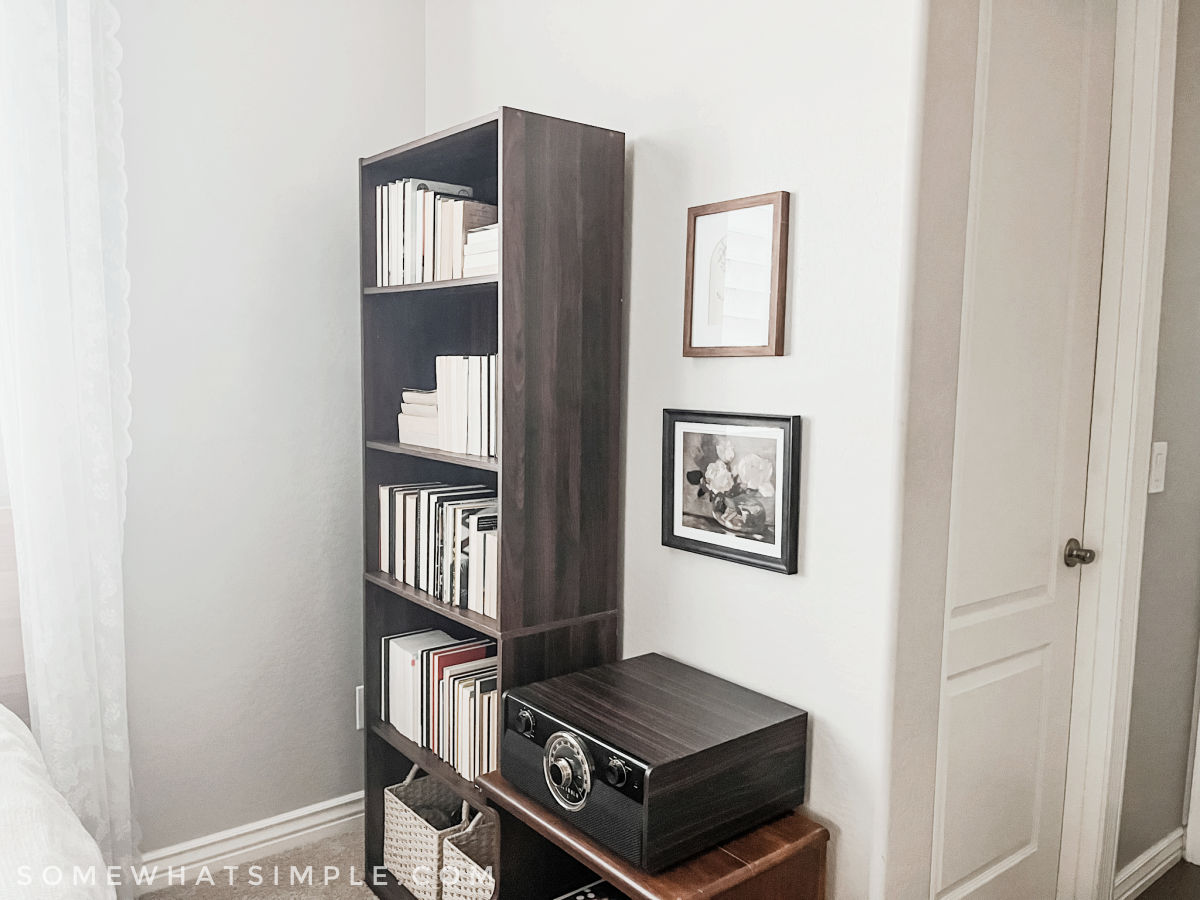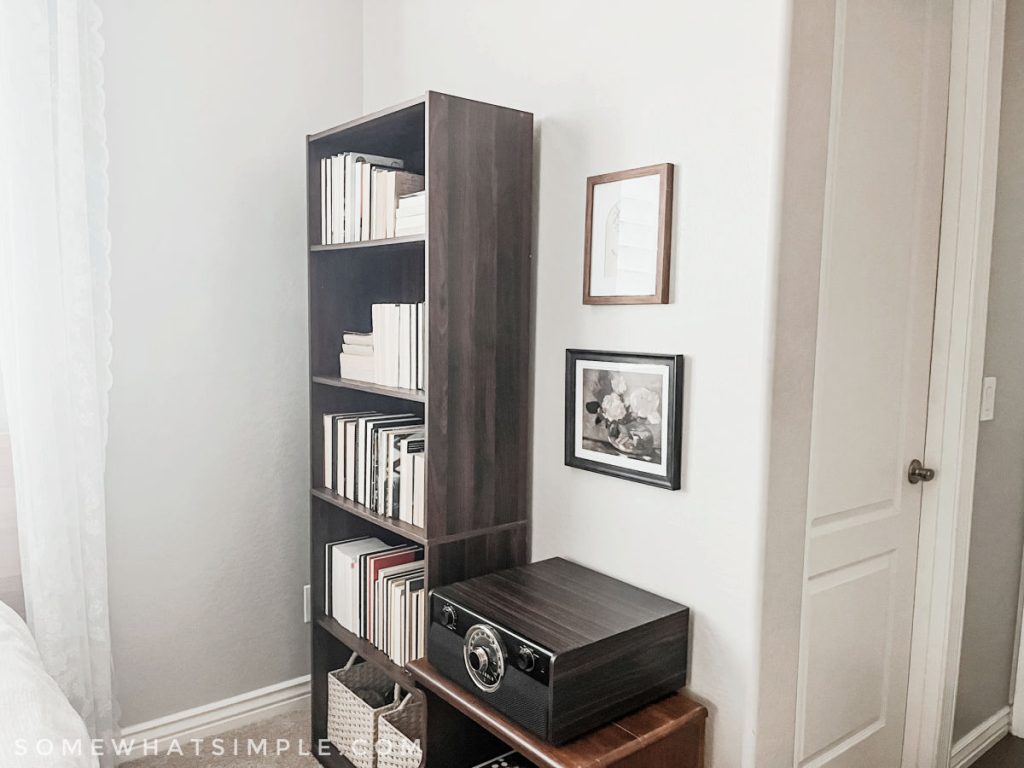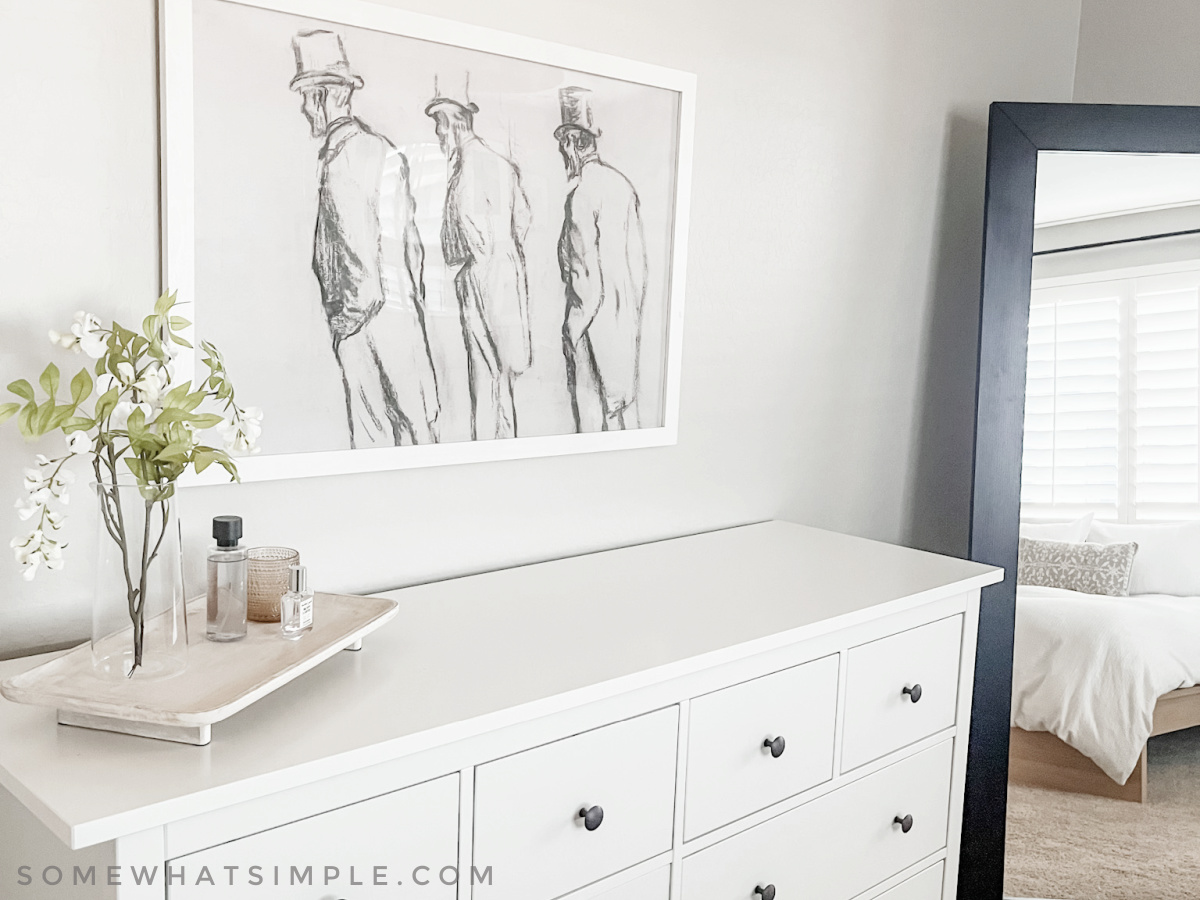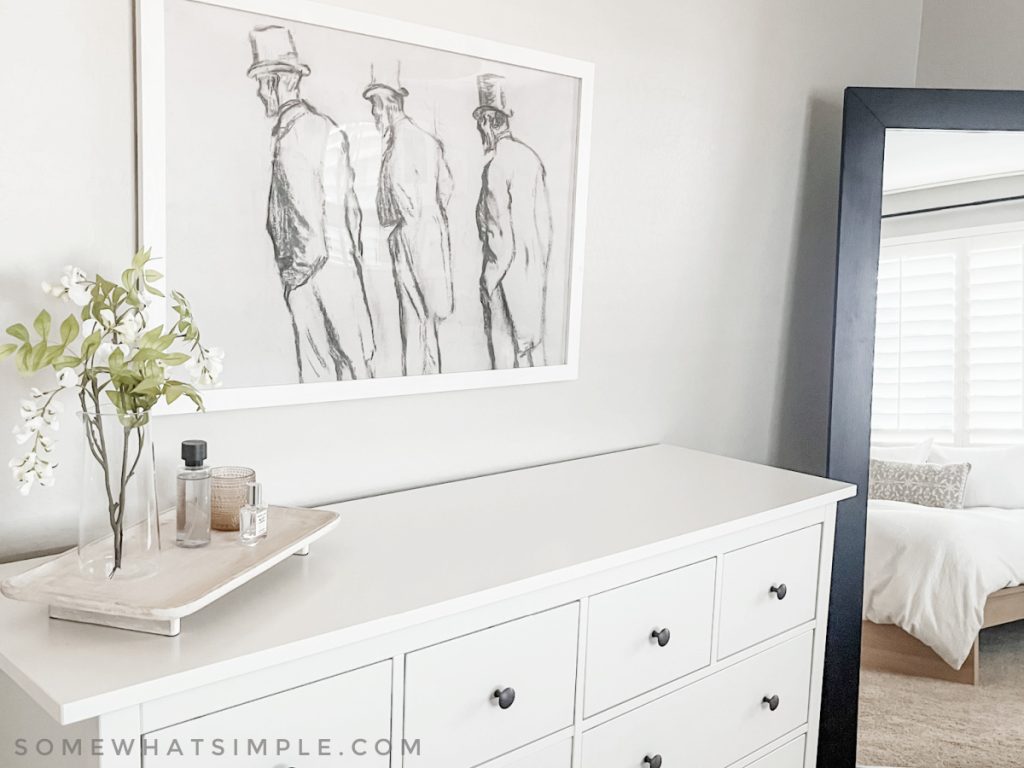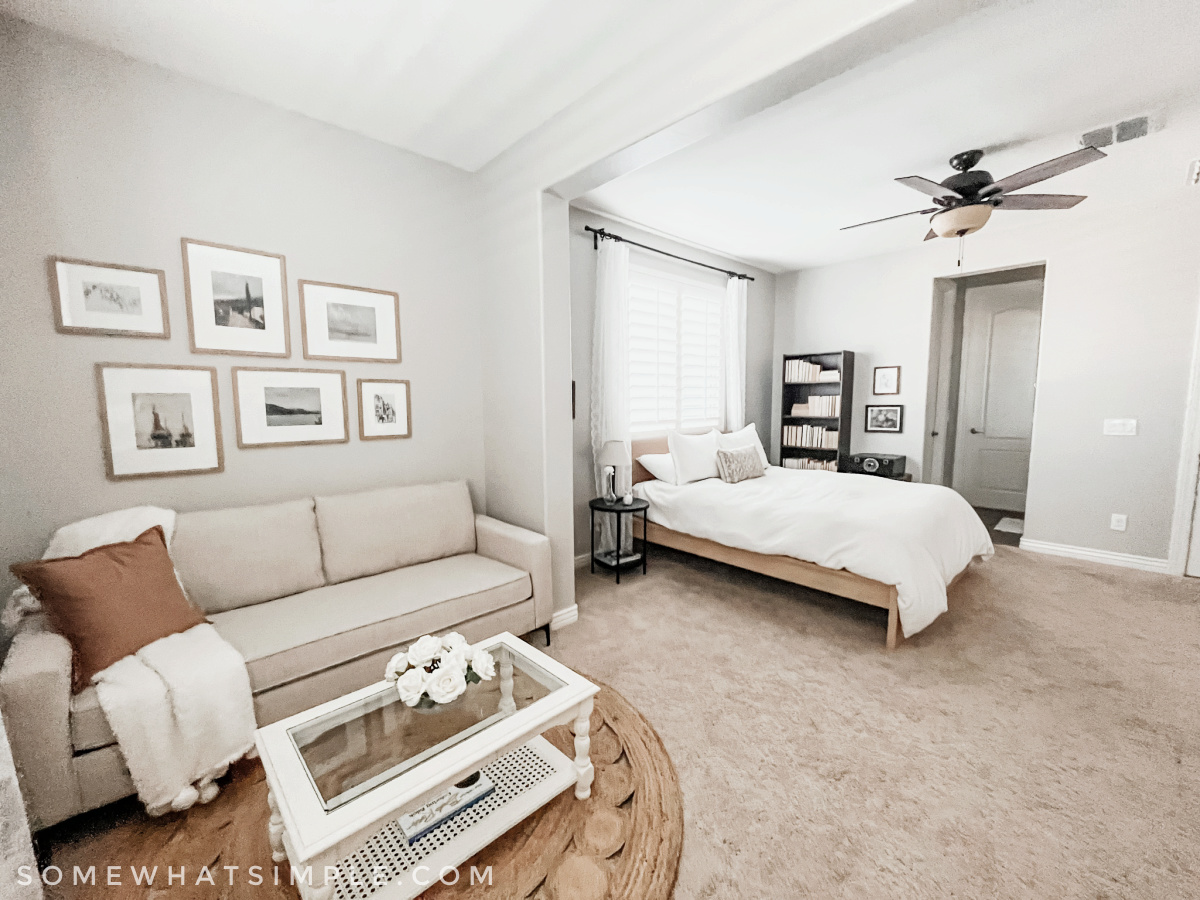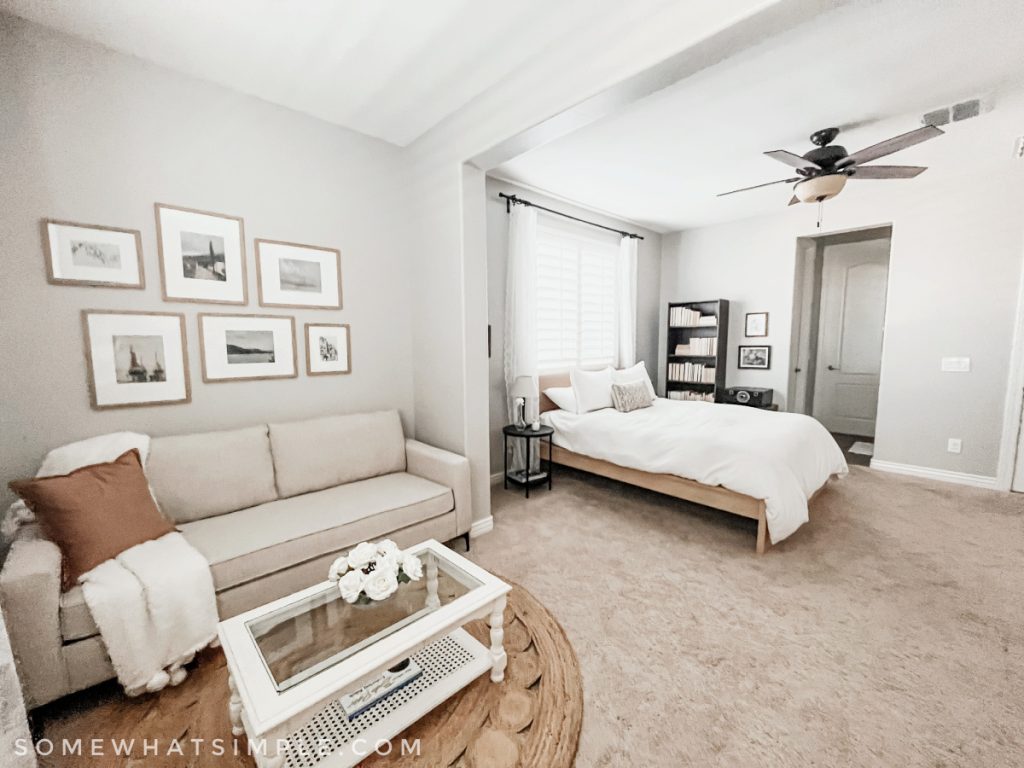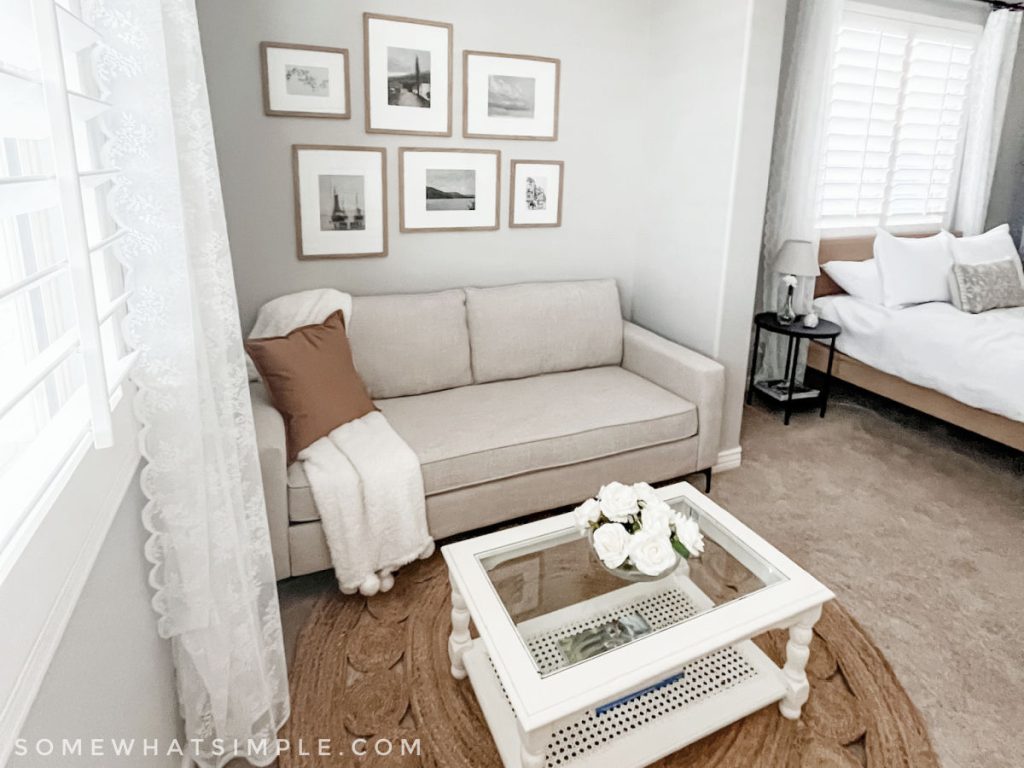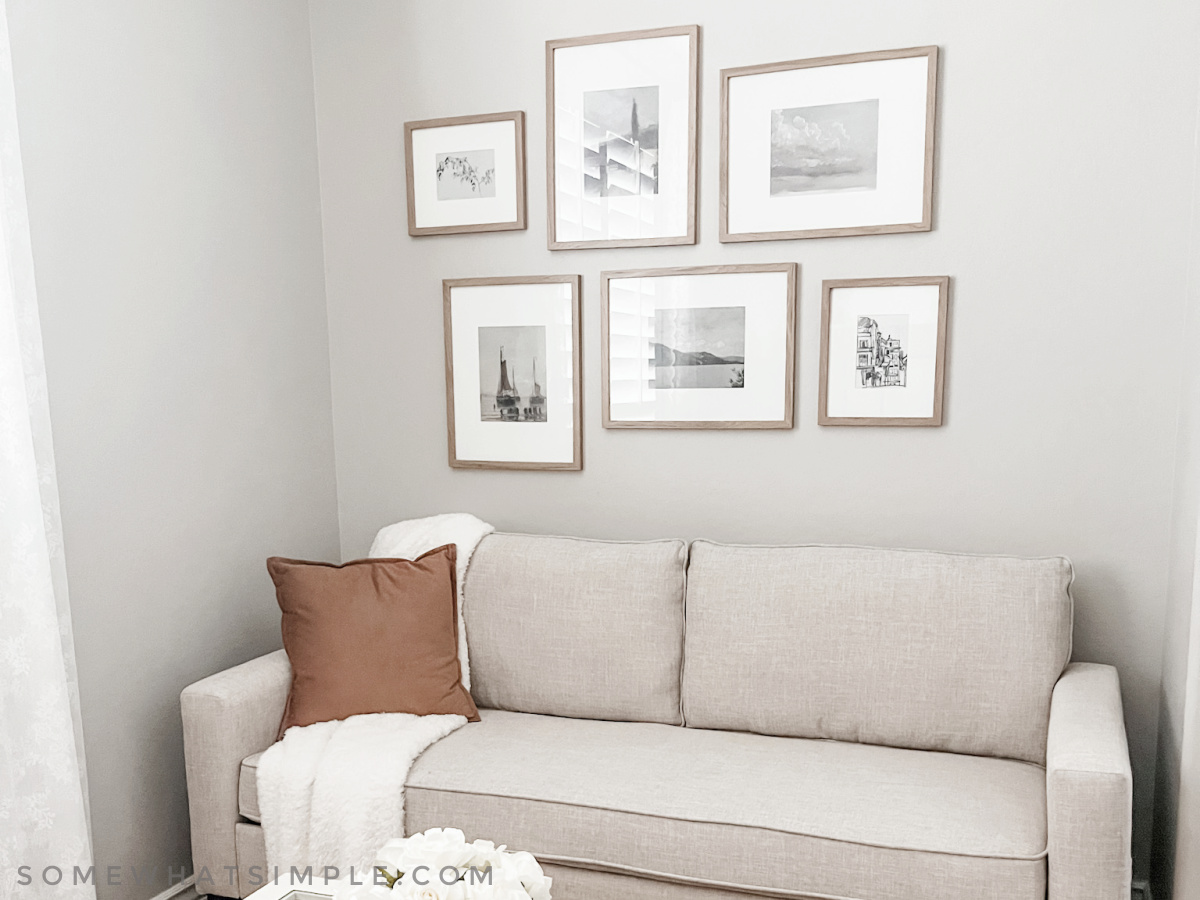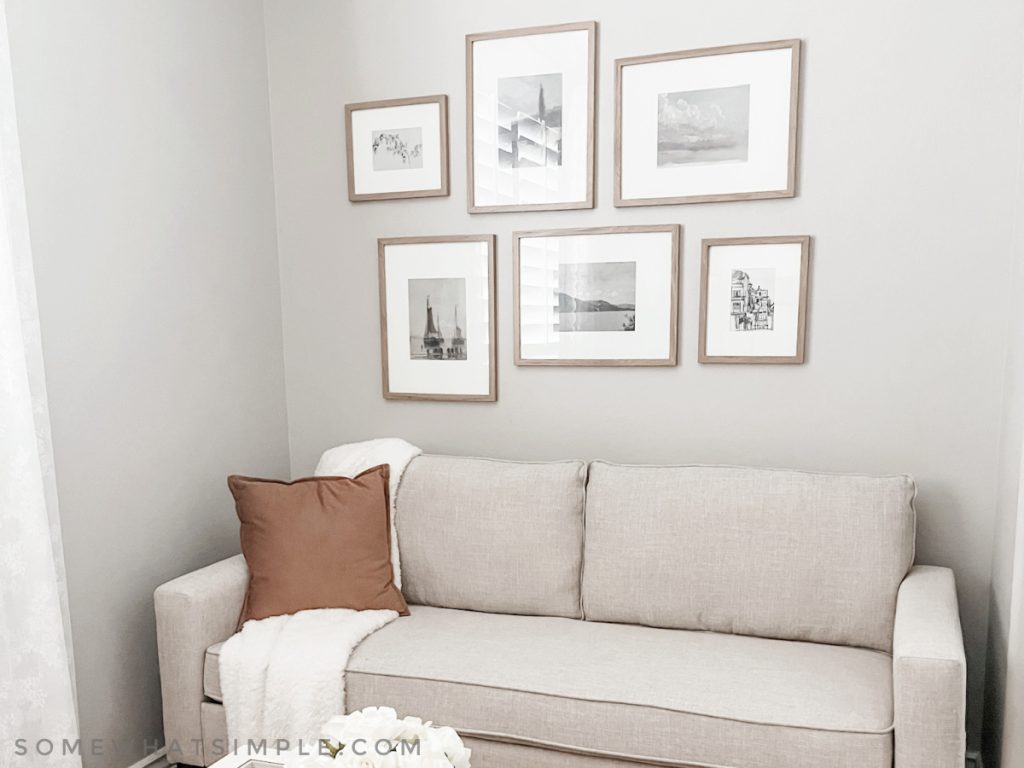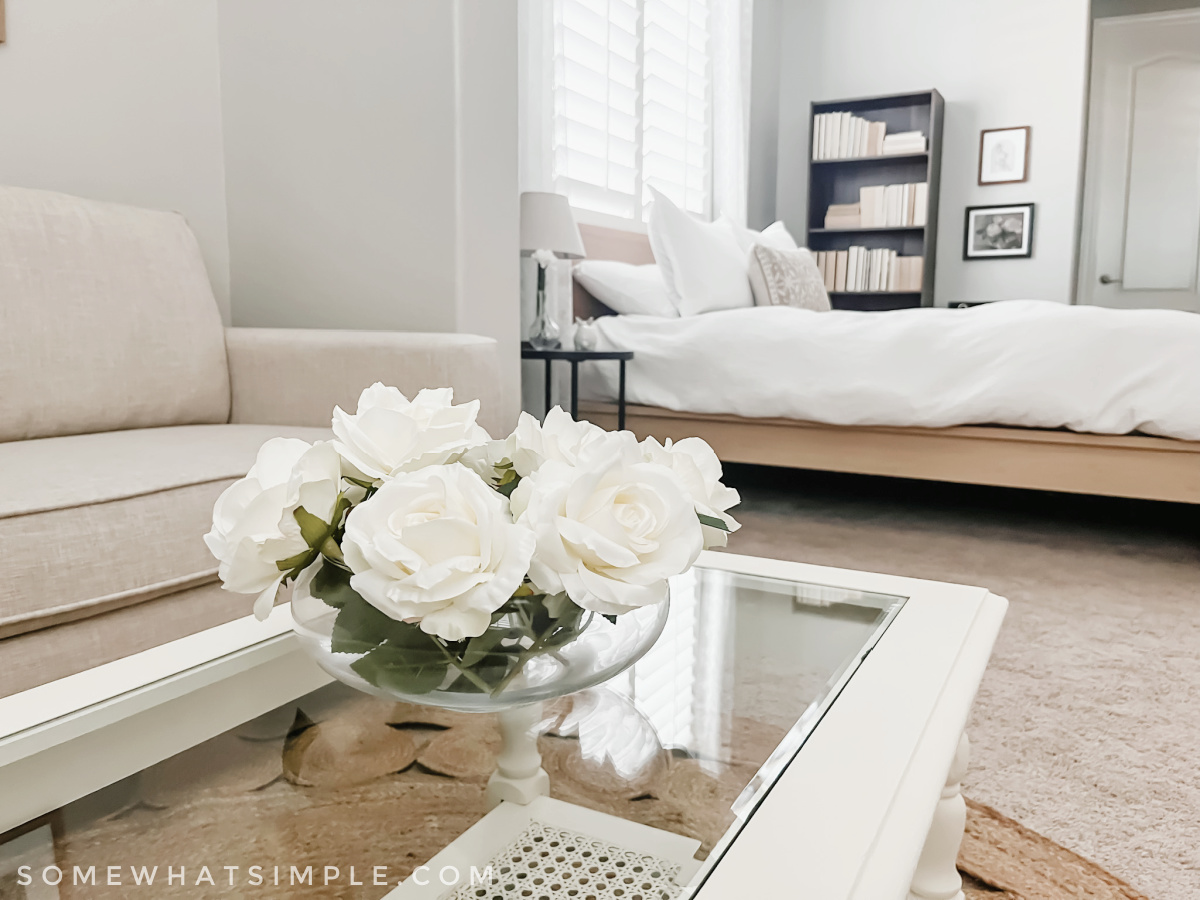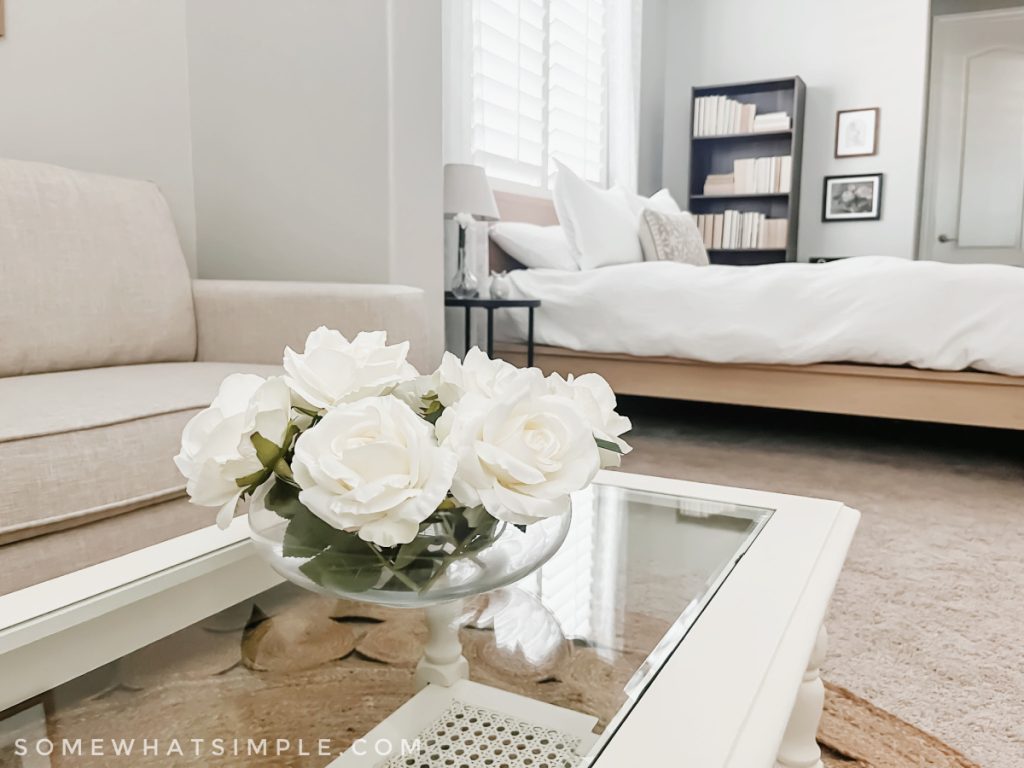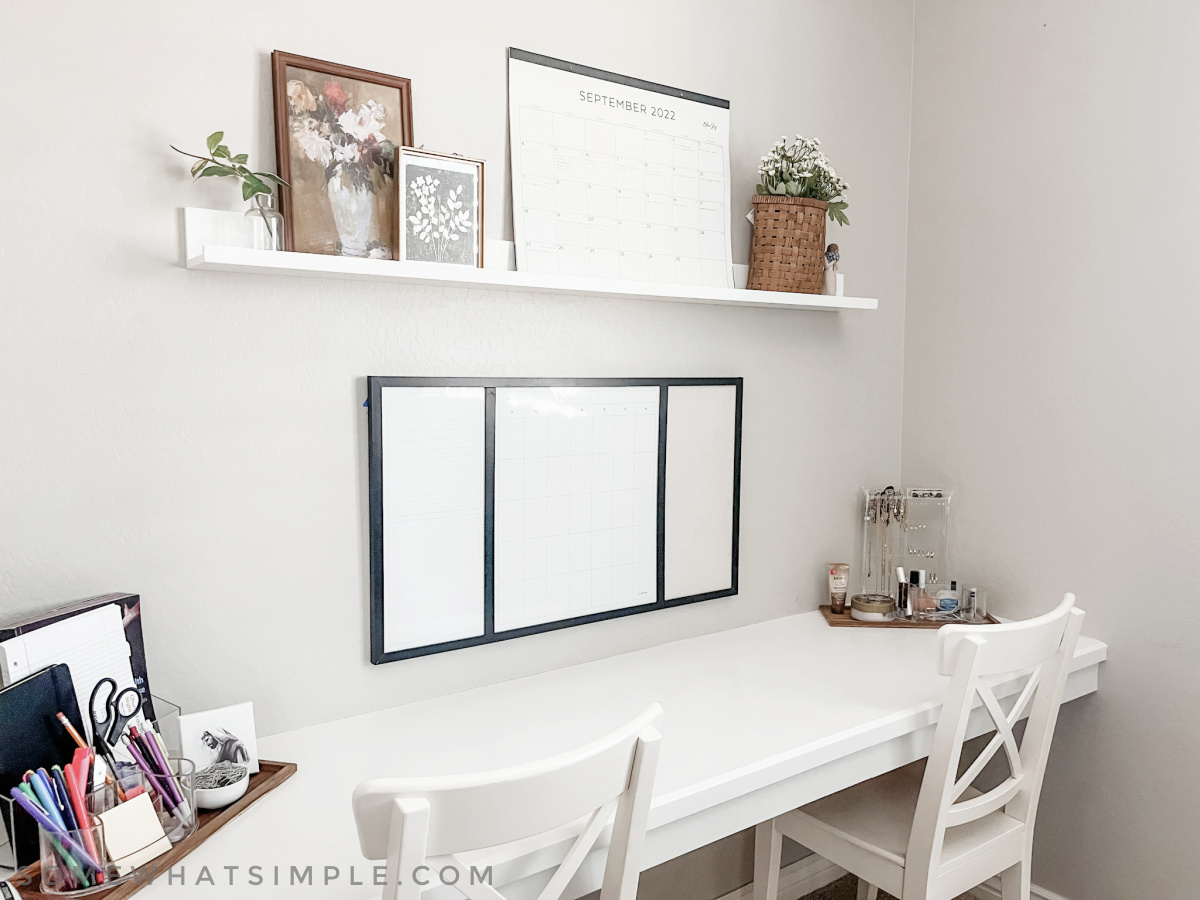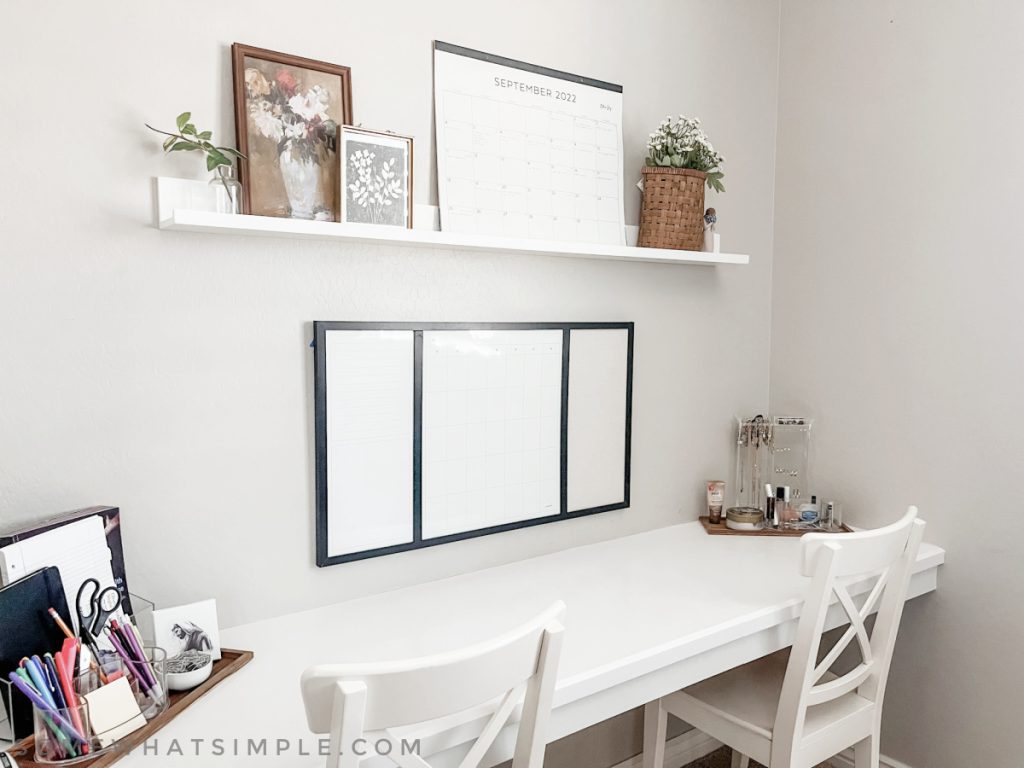 Products Used in This Room
record player (similar)
record table – thrifted
long black mirror – local furniture store
coffee table – thrifted
table arrangement – faux roses in a shallow dish from Hobby Lobby
framed artwork and basket of flower are from Hobby Lobby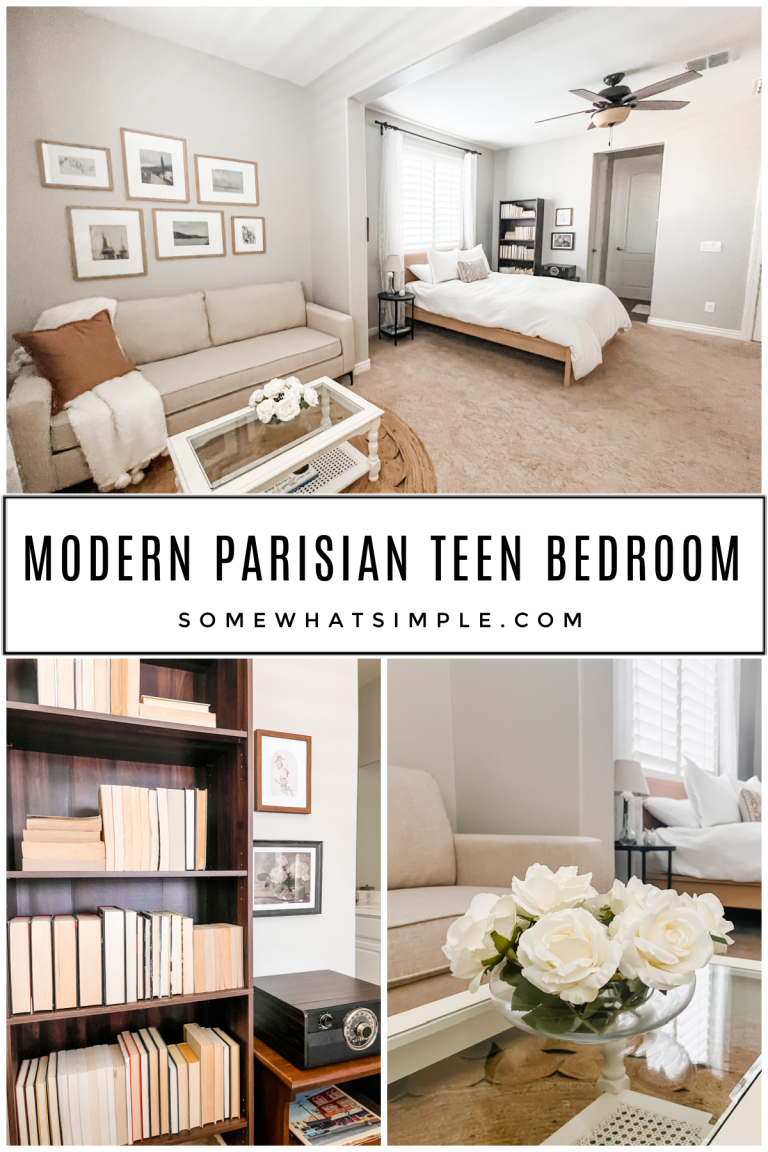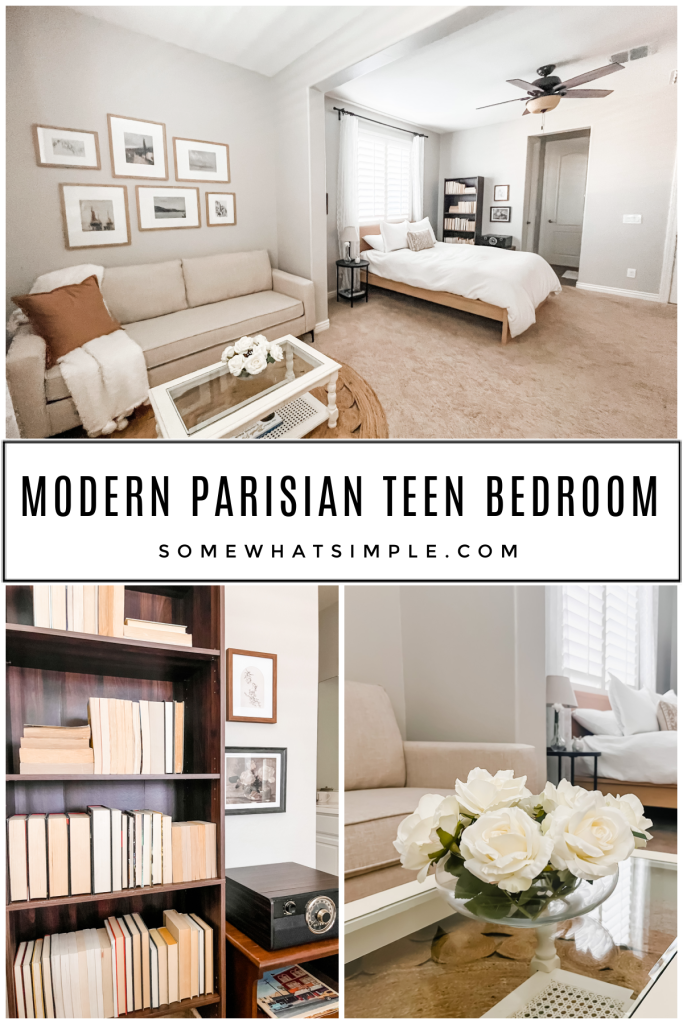 More Simple Decor Ideas