DIY Touch Up Paint Kit + Paint Can Labels
Take some of the fuss out of touching up the paint on your walls with a DIY Touch Up Paint Kit. Download our printable labels for an even easier assembly!
Here are a few more organizational projects we think you'll enjoy – School Paper Organization, Board Game Storage, and Linen Closet Organization.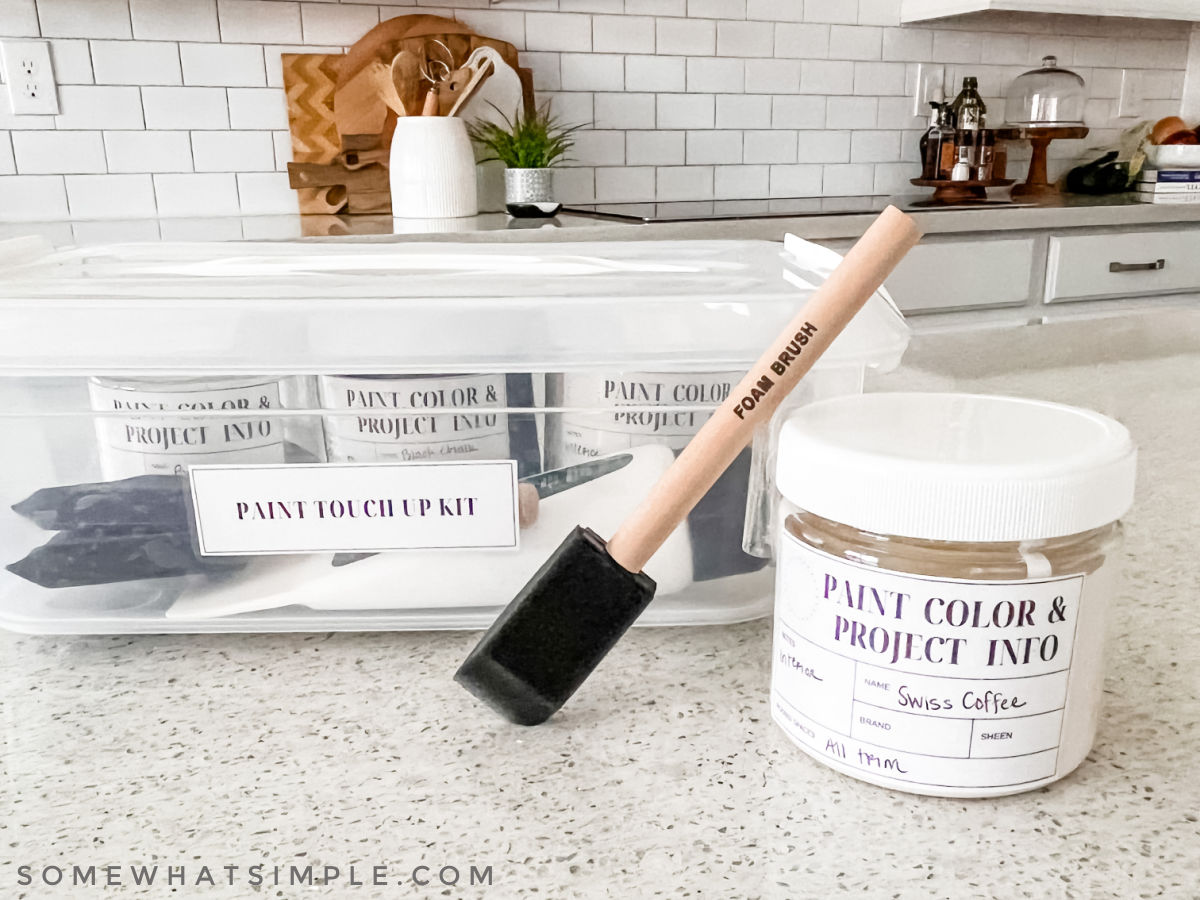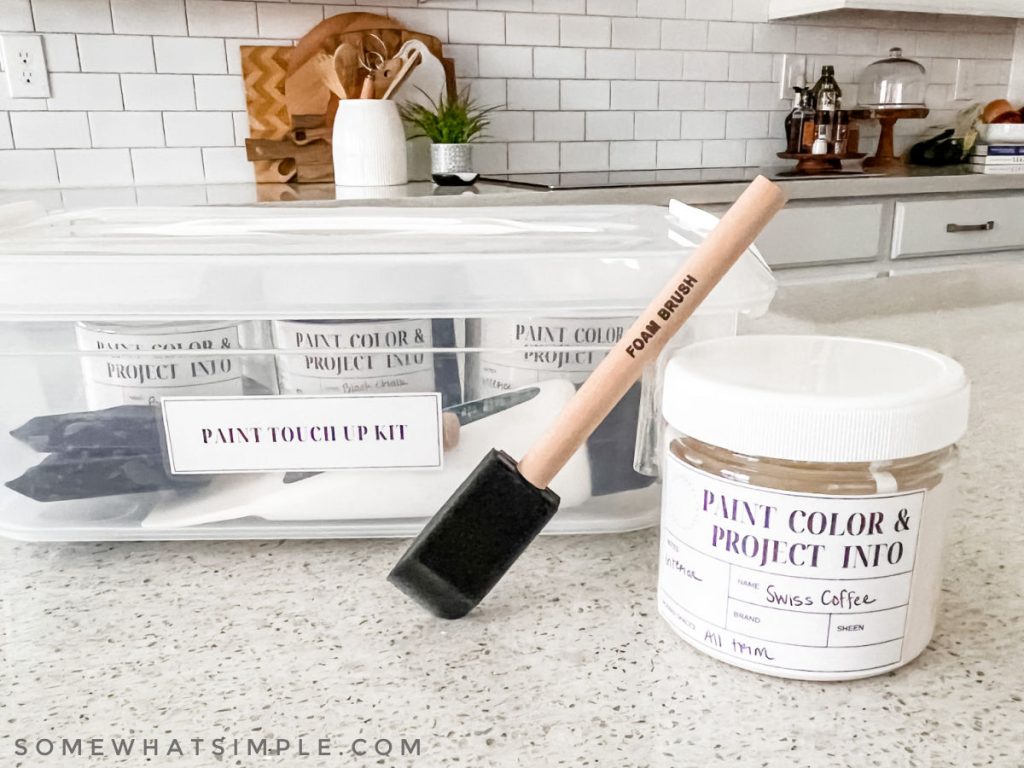 EASY Touch Up Painting
Whenever I deep clean or redecorate a room, I like to touch up the paint on the walls and baseboards in that space to get it looking extra FRESH!
But I'm not a fan of big paint cans – they're hard to store, hard to keep clean, and impossible to open and close without a screwdriver and hammer!
Several years ago, I came up with an idea to make my own paint kit so I could have all the supplies I need within arm's reach. In one convenient box little box that I keep above my oven in the kitchen, I have everything I need to touch up holes and dings in the walls.
Here's how to make your own –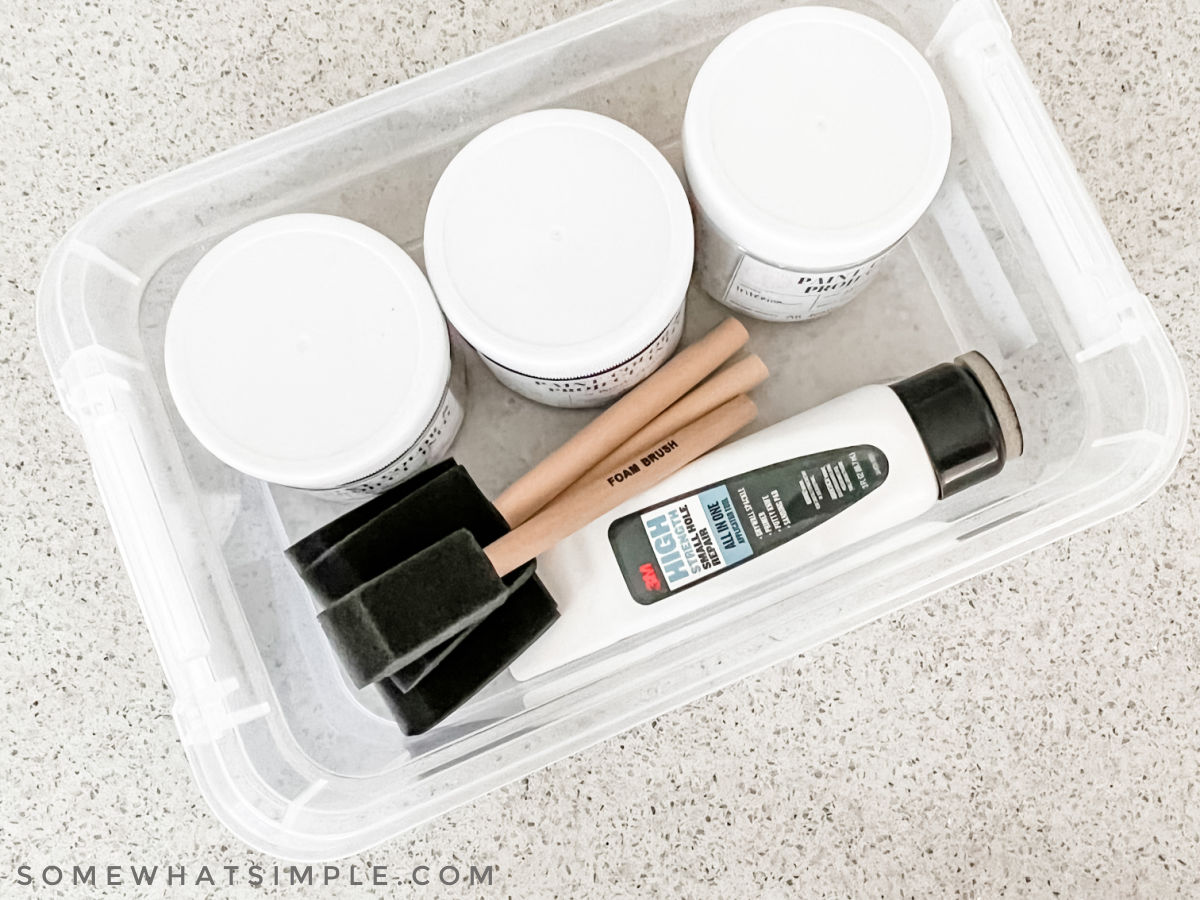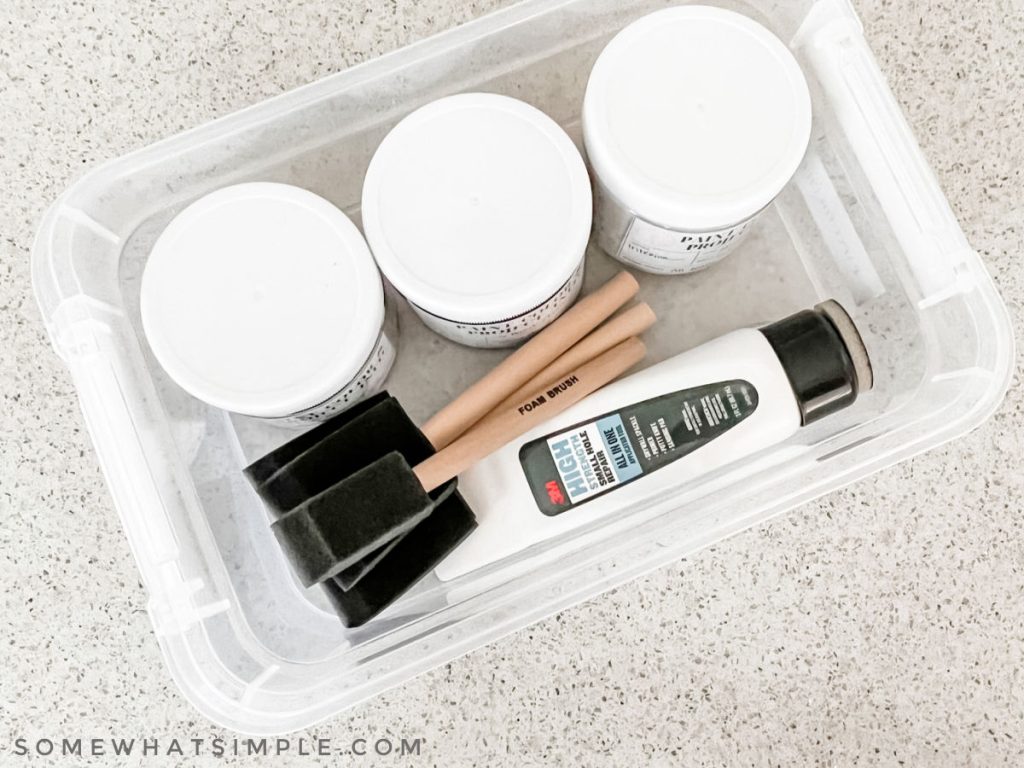 DIY Touch Up Paint Kit
SUPPLIES –
With one simple convenient box, you'll be able to touch up the paint in any room of the house in 10 minutes or less… it's pretty freakin' fantastic!
Paint Can Labels
Grab our Paint Can Labels in our Etsy shop and make your own kit today!