5 BEST Window Washing Tips
Easily wash your windows inside and out in minutes and get sparkling results with these 5 best Window Washing Tips!
For more cleaning tips and inspiration, be sure to grab our Printable Cleaning Cards, Bathroom Checklist for Kids, and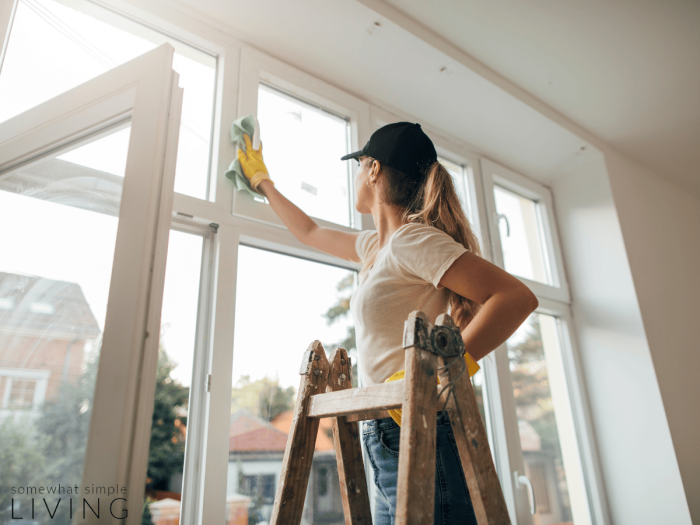 How to Clean Your Windows
Window cleaning is often one of the most overlooked and forgotten tasks of home maintenance. Fortunately, we're here to break down the process into 5 simple steps with helpful tips and trick that will make the process so much easier!
Get ready for more streak-free lighting coming in those pretty windows! Here's how –
1. Cleaning Blinds/ Shutters
When it comes to cleaning windows, the first step is to start on the inside and clean your window coverings before you do anything else! This will ensure that any dust that gets loose from your blinds and shutters won't dirty any glass or window tracks that have just been cleaned.
TIP – An easy way to clean your blinds is to grab some kitchen tongs, wrap each side in a microfiber cloth and secure them with rubberbands. Now you have a cloth "claw" that will wipe both sides of your blinds so much faster and more effectively!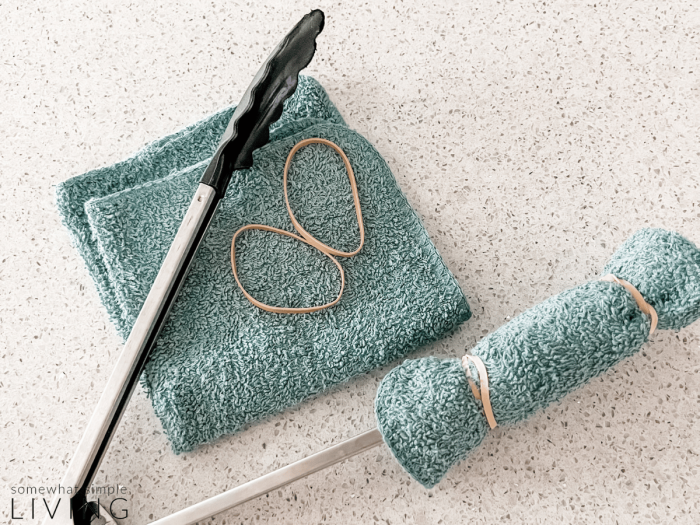 2. Window Washing Solution
I've tried a dozen storebought and homemade glass cleaners with dish soap, white vinegar, rubbing alcohol, and essential oils, but they all work the same or are less effective than my 2-ingredient tried and true cleaning solution.
INGREDIENTS –
1 tsp. dishwashing detergent powder
several cups- a gallon of hot water
DIRECTIONS –
Put a teaspoon of dishwashing detergent powder in a shallow plastic container, add hot water and stir to incorporate.
That's it!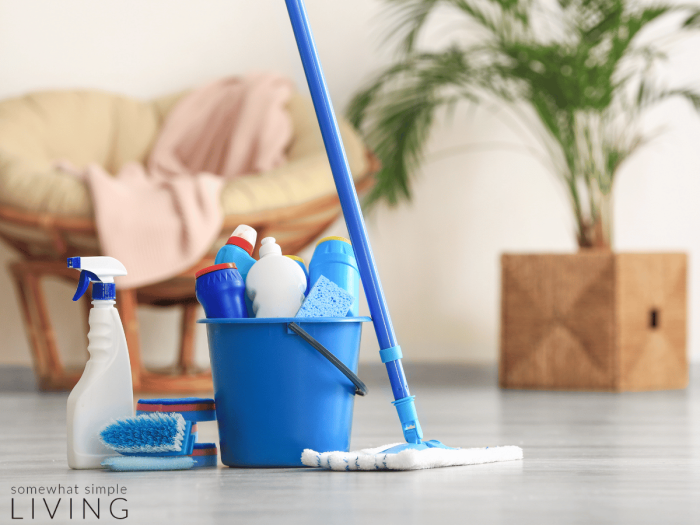 3. Window Washing Supplies
I've tried just about every technique for washing windows – newsprint, paper towels, microfiber towels… they all work sometimes, but none of them work all the time. In search of a better way, I discovered this technique for washing windows from Martha Stewart, and I will never wash windows any other way!
YOU WILL NEED-
large bath towel
shallow bucket or plastic container
double-sided squeegee – The sponge and rubber combo will allow you to scrub the windows a bit before squeegee-ing it off.
window washing solution- Our favorite "recipe" is listed above
rag
DIRECTIONS –
For inside windows, put a large towel on the floor underneath your window to protect your floors from drips. This also allows for easy cleanup – no mopping or drying floors when your windows are clean.
For outside windows, put a towel on the window frame to catch the window cleaner from dripping down the exterior of your home.
Put your window washing solution in a shallow plastic container.
Dip your squeegee in the dish and start washing your windows – scrubbing with the sponger side, and drying with the rubber side.
Use the rag to wipe up drips on the window sills and window panes.
Simple process, no drying, just CLEAN, streak-free windows!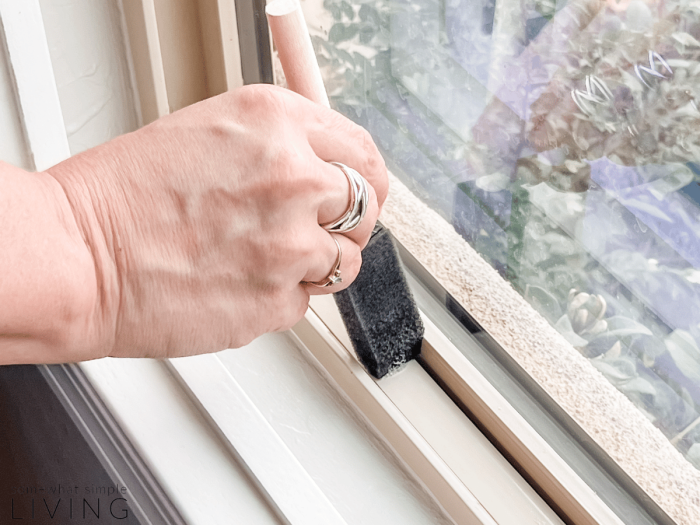 4. Easily Wash Your Window Tracks
Window tracks collect all kinds of dirt and grime, and cleaning them can be a struggle! Instead of getting frustrated, try this:
SUPPLIES –
disposable sponge brush (found at craft and hardware stores)
all-purpose cleaner or window cleaning solution
toothbrush, optional (good for more stubborn grime)
DIRECTIONS –
Dip your sponge brush in your cleaner and run it along the window tracks.
If the sponge doesn't get all the grime off, try dipping a toothbrush in the cleaning solution and scrubbing it with the bristles. Then, use the sponge to wipe and soak up anything left in the tracks.
… that's it!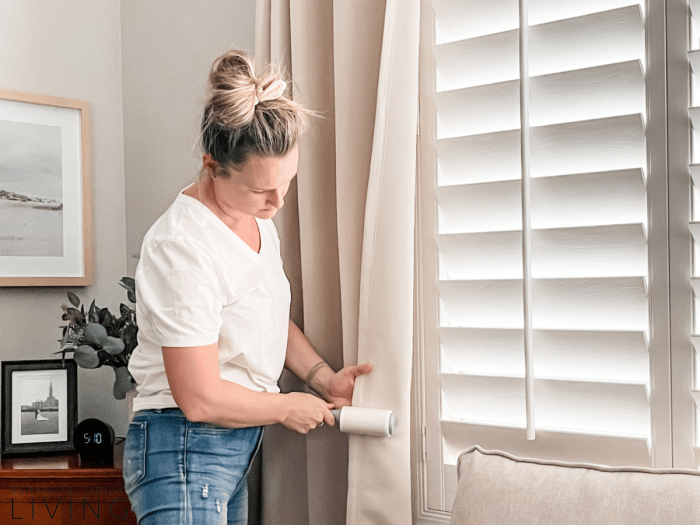 5. Clean Your Screens and Curtains with a Lint Roller
You can free your window screens from dust, pollen, and cobwebs by rolling a lint roller over them. A lint roller is a great way to dust your curtains, too!
What's your best window washing secret? Leave us a comment below!